Economy
China's Economic Priorities: Growth, Stability, Confidence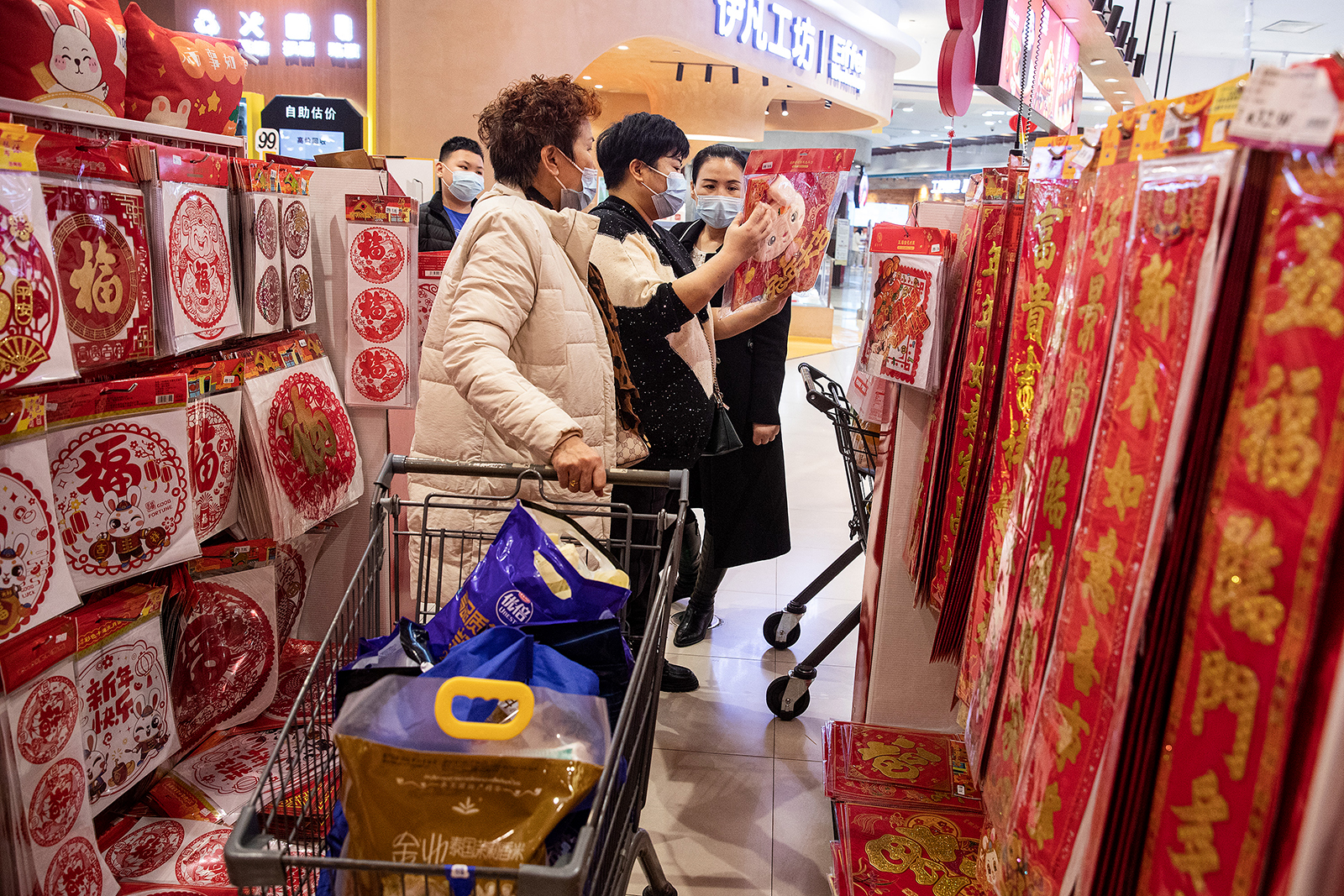 Last month, the Chinese New Year celebration brought special joy to families who met in person for the first time in three years. When the zero-COVID policy ended abruptly in December 2022, the Chinese economy was in a challenging state, with an anemic GDP growth rate of 3%, a distressed business sector, an urban youth unemployment rate of 17%, a slumping property market, widespread debt stress at the local government level, and a faltering export performance. 
There is no quick fix to all these economic difficulties, but China's recently announced government policies highlight three priorities: growth, stability and confidence.
Restoring Growth
Restoring growth is easy to understand. The 3% growth last year was China's lowest in more than 40 years. In 2023, the Chinese economy will rebound from that historical low, barring any extraordinary downside risks. No official growth target is yet given, but market consensus suggests more than 5%. 
The real concern is what will drive an economic rebound in 2023? Exports were the main engine in the past three years, but this may lose steam with projected weakening of the global economy in 2023. Public infrastructure investment is already at a high level. Real estate investment may bottom out, but it will not be easy to take off. The recovery of consumer demand will be particularly critical to economic growth.
A serious concern facing the Chinese economy in recent years has been weakening expectations and waning confidence. The zero-COVID policy had a lot to do with it, as the system formed to fight the pandemic largely represented a return of the administrative system of governance and a withdrawal from the market-orientated system.
Prioritizing domestic consumption is what Chinese policymakers are calling for, according to the communique of the government's annual economic work conference in mid-December 2022. The readout indicates all-out efforts to "enhance consumption capacity, improve consumption conditions, innovate consumption scenarios, increase the income of urban and rural residents through multiple channels, and support consumption such as housing improvement, new energy vehicles, and elderly care services."
This is not about giving fiscal handouts or other consumer incentives. It is about generating greater employment and boosting income growth, and deepening reforms to address rural-urban divide, to improve the access for rural and low-income households to basic public services such as health and education, and to strengthen social safety nets. 
Consumption-Led Growth Is Not New
This is not a new topic. Transitioning from export- and investment-led to consumption-led growth was intensively discussed in the context of economic rebalancing more than a decade ago. China has since achieved some success. Between 2010 and 2019, private consumption as a share of GDP went up from 34% to 39%, even though household disposable income as a share of GDP barely changed. COVID disrupted that progress, however. Unemployment rates, especially among the young, increased, while both consumer confidence and household income expectations weakened. 
China sees that a challenging external economic environment lies ahead. A strategic priority is to develop and strengthen a unified domestic market that, in turn, connects to global markets. In view of the rapidly changing demographics, future growth will increasingly rely on productivity-enhancing innovation and technology development.
Stability Is a Key Watchword
Stability is the key guiding principle for policymaking in 2023 — to safeguard growth, employment, and prices and to prevent and defuse major economic and financial risks. 
During 2022, the frequent lockdowns led to a decline in tax revenue while still trying to maintain the rigid expenditures including for zero-COVID controls. And the severe downturn in the property sector affected land revenues for local governments, straining local capacity to support growth. 
A key priority is to ensure fiscal sustainability and to control local government debt risks. Monetary policy will strengthen in 2023, with emphasis on providing finance to agriculture, small- and medium-size businesses and promoting green industry development.
China's housing market bubble is a serious structural problem. Real estate-related loans account for nearly 40% of bank credit, real estate-related incomes account for 50% of local government finance, and real estate accounts for 60% of urban household assets. 
Hazards in the Property Sector
In 2020, the government introduced the "three red lines" policy in the real estate sector to limit leverage, reducing risky lending and real estate speculation. And since mid 2021, the real estate market has experienced a sharp decline in prices and sales, with real estate companies generally suffering from illiquidity and deterioration of their balance sheets. 
If not handled properly, the real estate market risks could cause systemic economic and financial risks. A key policy challenge is to prevent and diffuse systemic risks, while not creating moral hazards. The major measures being taken include promoting industry restructuring and mergers and acquisitions, and resolving the risks of "good-quality" leading real estate companies. 
The overall aim is to remodel the debt-stricken property sector while avoiding a "hard landing" that would implicate banks. This will be a multi-year agenda to ensure short-term stability and support the healthy development of housing markets in the long term.
Boosting Market Confidence
A serious concern facing the Chinese economy in recent years has been weakening expectations and waning confidence. The zero-COVID policy had a lot to do with it, as the system formed to fight the pandemic largely represented a return of the administrative system of governance and a withdrawal from the market-orientated system. Policymakers have now been ordered to "vigorously boost market confidence." Some immediate actions to be taken include restating the legal basis of equal treatment and competition neutrality of state-owned and private enterprises, and articulating greater support for private enterprises in policy and public opinion. 
While stressing the need for regular market and corporate supervision of the platform economy, the policy stance underscores the vital role and functions of the platform companies to lead innovation, create jobs and compete in global markets. Rebuilding confidence is a long-term agenda. Some Chinese economists see 2023 as the occasion to launch a third phase of market reforms. The three policy priorities embody much of the reform content. 
During 2023, there will be at least two occasions to review the progress — the National People's Congress Meetings in March and the Party's Central Committee Plenary Meetings in October.