Society
Why Does China Persist With Its 'Zero-COVID' Strategy?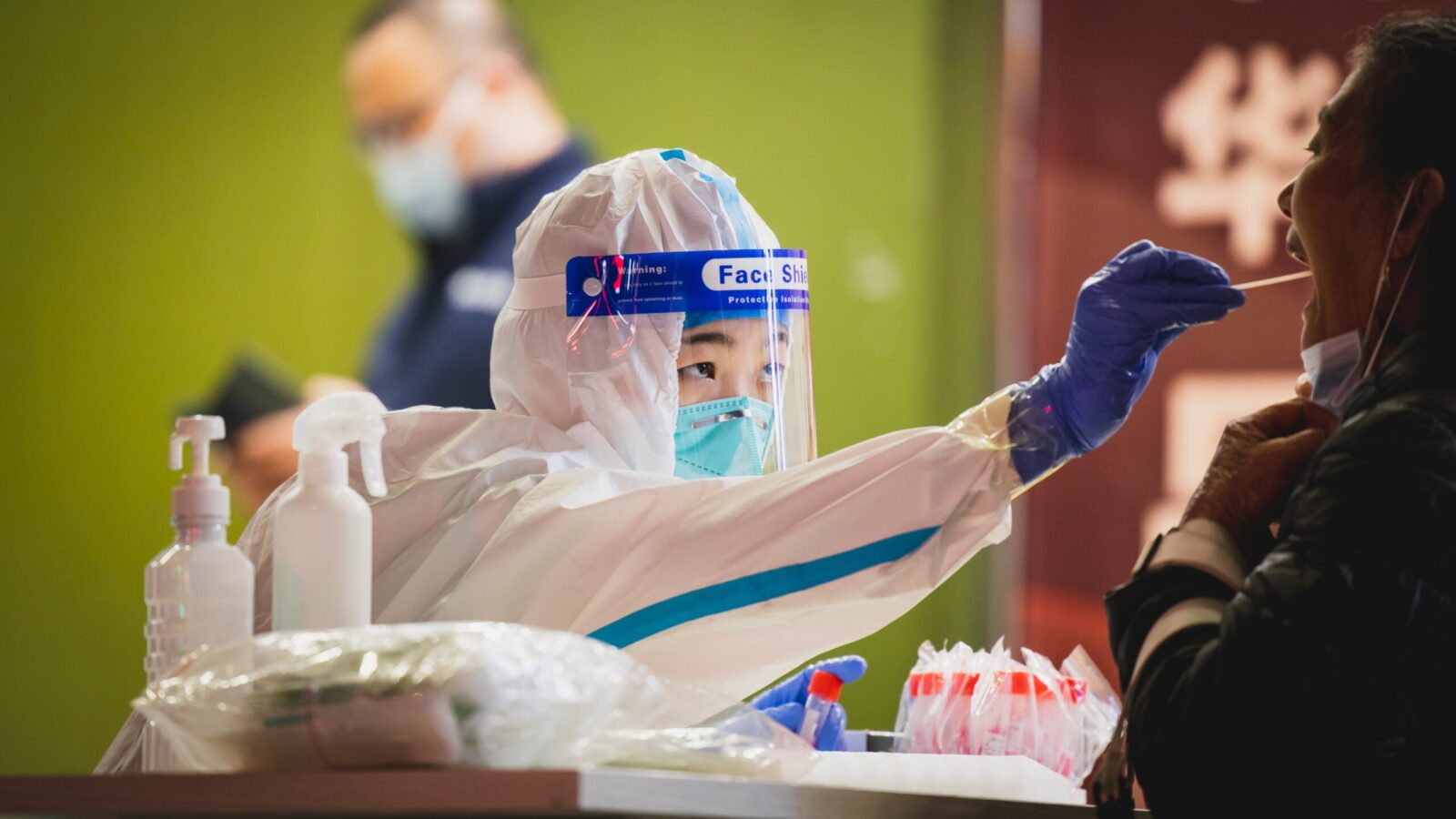 COVID-19 first emerged in Wuhan, China, in late 2019. The outbreak with its comparatively higher mortality rate frightened the government and the public, leaving the government little choice but to adopt draconian measures. This involved, principally, to shut down the entire city and to setup central facilities to quarantine all suspected cases. 
Wuhan's 76-day lockdown was unprecedented but vital under the circumstances. Many provinces across China mobilized emergency assistance, including medical personnel and equipment, to Wuhan. Other cities later followed the zero-COVID measure, keeping millions of people in lockdown at a time, in homes, in schools or even at work places.
Unintended Consequences
The drastic approach has brought to light negative unintended consequences, such as restricted medical care for other illnesses, separated families and other economic and social disruptions. But it did keep COVID infection rates low. So the personal consequences were viewed as a socially worthwhile inconvenience. There was a sense of national pride that the strict lockdown had spared the population of 1.4 billion from the high mortality rates observed in foreign countries. 
Two and a half years later, the zero-COVID strategy continues to be in force. Besides community lockdowns, the strategy includes requiring residents to have PCR tests as frequently as daily.
The zero-COVID strategy is increasingly losing ground, when considering social, economic and even political benefits and costs of alternatives.
Reasons for not abandoning the strategy appear sensible. First, vaccine uptake among China's elderly has been rather modest. Only about half of people aged 80 and above have received their primary vaccinations, with less than 20% of them having secured a booster. Vaccine coverage among children is also lower than expected. 
Second, there are huge urban-rural and regional disparities in health care capacity. Even with the government's capacity for mobilization, many regions would not be able to cope with a surge in COVID-19 cases. Presumably, vulnerable groups are at huge risk if the COVID-restrictions are loosened. This is vindicated by the Hong Kong experience, when the first Omicron wave swept through the city's large, under-vaccinated elderly population, resulting in the highest COVID-19 mortality rate in the world. 
More Vaccinations Are Needed
But the Hong Kong example may also be misleading. It's not just about loosening restrictions — it's also about vaccination rate. If the vaccination rate is low among the elderly and children, greater effort must be made to increase the vaccine coverage. In the case of regional disparities in health care capacity, resources can and should be directed to those that are most in need.
The zero-COVID strategy is increasingly losing ground, when considering social, economic and even political benefits and costs of alternatives. First, Omicron, though highly infectious, is mild among the vaccinated populations. This presents a strong justification for increasing vaccination coverage. Second, in recent months, lockdowns have taken place in several cities at the same time: Shenzhen, a city of 17.5 million, China's high-tech center and one of the major ports in the south; Shanghai, a city of 26 million in the East, China's manufacturing, trade and financial hub and China's largest port city; and cities in northern province of Liaoning and one of China's granaries were under lockdown around the same time. 
Not just these cities alone, but their surrounding cities and districts were all affected. Lockdowns in all these areas have affected practically China's entire coastal region from South to North. Lockdowns have led to closing factories, ports, shops, restaurants, freight, shipping services and many other economic activities. 
In fact, because of closely connected supply chain and logistic networks, one lockdown in one major city such as Shanghai is causing the well-connected supply chain and logistic networks to break down. Even when one factory is still able to operate, it will have no supply of inputs and no outlet for its products. Shanghai is now at the end of a two-month lockdown. Newspapers are full of reports on such distressing situations. Surveys done by three foreign chambers of commerce in Shanghai (American, Germany and EU) document how foreign joint ventures have been badly affected by the lockdown.
The Deepening Economic Impact
Economic data highlights the breadth and depth of the impact. The National Bureau of Statistics shows that in April 2022, the retail sales (a measure of private consumption) declined by 11% (year on year). Car sales dropped by 32% and property sales by 40%. Fixed capital investment slowed from 7.1% in March to 2.3% in April. Exports slowed from 14.7% in March to 3.9% in April. Shanghai had a worse outcome: The retail sales in April declined 48% year-on-year, and industrial output dropped by 61.6%.
In fact, the extended lockdowns have worsened China's economy, which was already weakened by the continuing impacts of the trade-war with the United States; deleveraging effects, especially in the property sector; and the collateral damage as a result of the Russia-Ukraine war. Acknowledging the dire economic reality, the Chinese government has of late issued a series of circulars to government officials at all levels to rescue and save the economy. 
Last month, Li Keqiang, the Chinese premier, convened a nation-wide video conference of 100,000 officials from central, provincial and country governments to instruct officials to diligently implement the "save-the-economy" instructions. 
These include tax relief for business entities, especially small- and medium-size enterprises, financial assistance when firms hire new workers, preferential loans and trade credit. 
All levels of government were instructed to give clearance for freight services, including ones that run across subnational jurisdictions, in recognition of the critical role of logistics and supply chain finance to economic recovery.
It is worth noting that the rescue operation is mobilized like a military campaign, just as when the government convened a nation-wide anti-COVID-19 campaign in February 2020. With the urgency to rescue and recover the economy, however, the zero-COVID strategy is still in place. Between rescuing the economy and adhering to zero-COVID, the mixed signals are confusing local governments, business, and society at large. 
Nothing Will Change Until the National Congress Is Over
Worse still, another campaign is ongoing in China to install PCR testing kiosks across cities to test and monitor cases of infection. This suggests that China may well live with the zero-COVID policy over the long term. The policy is certain to stay until after November 2022, when the Chinese Communist Party national congress convenes to elect its new leader. Nothing should disrupt its successful conclusion.
Politics aside, serious efforts will have to be made to increase the coverage of vaccines, especially among the elderly and children, and to develop effective ways for safeguarding regions with weak health care capacity. People need to learn to live with COVID-19, as they live with influenza and other contagions.