Economy
How Do You Transform the Tax Windfall into Talent?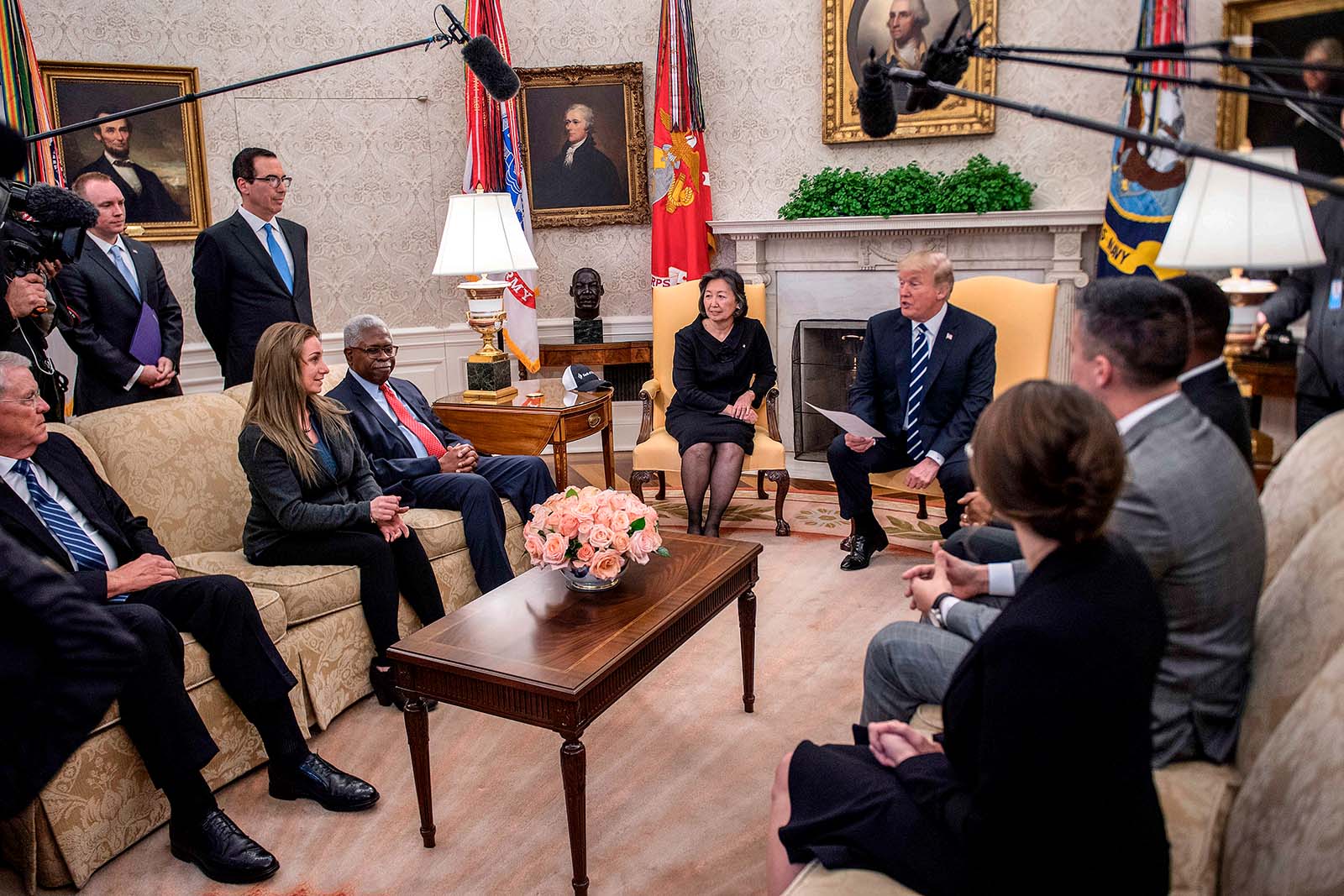 This is the final piece in a three-part series on the U.S. tax changes.

When the U.S. corporate tax rate tumbled from 35 percent to 21 percent following last year's passage of the Tax Cuts and Jobs Act, companies of all sizes welcomed the windfall. More than a few one-off bonuses and minimum-wage increases cheered employees, along with the sudden prospect of less cash withheld from paychecks.
It was a good start for a new era of lower taxation, opening the door to important conversations happening in boardrooms and C-suites, where more substantial growth-driving investment options are the priority—and where strategic vision must thrive.
It's All About the Talent
Now is the time for leaders to prioritize directing a portion of the new investment dollars into building a workforce that is well-prepared for the future. Those who choose to do so will find themselves ahead of the game.
The workforce is the engine of every business. Every C-suite needs to develop a workforce strategy and development plan for a future fueled by rapidly changing digital, automation, robotics and AI—a workforce strengthened and enabled by technological advancement.
With their available dollars from the tax reform, chief human resource officers, in particular, need to go on the offensive to galvanize their respective companies on a workforce strategy and the workforce capabilities required to win now and well into the future.
The Case for Action
There is a deadline brewing that will separate those who act now from those who wait.  
Under the new law, September 15, 2018, is the last day to pre-fund pension plans to potentially realize 20 percent-plus in post-tax savings on contributions. By acting now, companies can maximize their tax savings for further investment opportunity.
Many employees are increasingly anxious about their ability to retire let alone retain their jobs with the rapid advancements in automation, artificial intelligence and robotics. According to research from the World Economic Forum, 35 percent of today's core workforce skills could change by 2020, and more than 6 million job roles decline while others rise steeply over the next several years. When you combine these facts with an unemployment rate that is already at historic lows, companies that are ill-equipped will be on the losing side of the war for talent.
There is rising anxiety in the workforce. Amidst rising corporate profits, wages have declined or remained stagnant.
The Equity Issue
There's also rising anxiety among the workforce caused by expectations of sharing in the growing wealth of their companies. Amidst rising corporate after-tax profits and shareholder dividends, wages have declined or remained stagnant since 2000.
The disparity between CEO and worker pay has become an increasingly public, transparent issue. The Pew Research Center reports that 72 percent of Americans are worried about technology replacing human jobs, and Mercer's 2018 Healthy, Wealthy and Work-Wise survey suggests that only 39 percent of men and 23 percent of women are confident they can save enough to retire. No wonder employees are increasingly wondering, "Am I ever going to be fairly rewarded for my work when my company and its leaders seem to be doing great?"
How To Strengthen Your Workforce in 5 Steps
Every C-suite has a choice as to how and when they will respond. The investment dollars freed up from tax reform are the catalyst they need to lean into a response now—but the window is closing fast. Success means executing on five key areas before it's too late:
Maximize your tax savings.

Increase your potential investment pool by pre-funding your pension plan by September 15, 2018, to potentially realize 20 percent-plus post-tax savings on contributions.   

Create a brand-building compensation plan

. Ensure your compensation strategy is competitive in the markets of today and tomorrow. At a time when pay equity is a hot topic, average raw pay gaps can still be between 20 percent and 40 percent across genders and ethnicities. Incredibly, 67 percent of companies do not have regular pay equity review processes.

Protect your brand, reduce litigation risks—and simply do what's right.

Take the first step toward building a workforce for the future.

Determine your talent roadmap.

Clarify and communicate career development opportunities. Upskill and reskill your people to prepare for the future of work.

Deliver a meaningful, differentiated value proposition

. Align your employee value proposition to your company's DNA, and deliver compelling reasons for people to join and stay. According to a study by Mercer | Sirota, companies with highly energized and engaged employees have 11 percent to 16 percent higher stock performance.

Ignite your culture. Measure. Adjust. Repeat.

Tell your employees everything you are doing to invest in their success and well-being. Build trust, as 65 percent of employees believe authenticity leads to improved satisfaction and loyalty. Use concrete data, such as improvements in engagement and contributions to business performance, to ensure your desired outcomes.
Visionaries, pioneers and challengers will double down on advancing their growth agenda by investing freed up dollars in preparing their workforce for the future of work. These leaders understand that decisions made today will either accelerate value creation and widen the gap with competition or place their companies in a perpetual state of "catching up" and share loss.