Society
How Insurers Can Help Improve Mental Health of Societies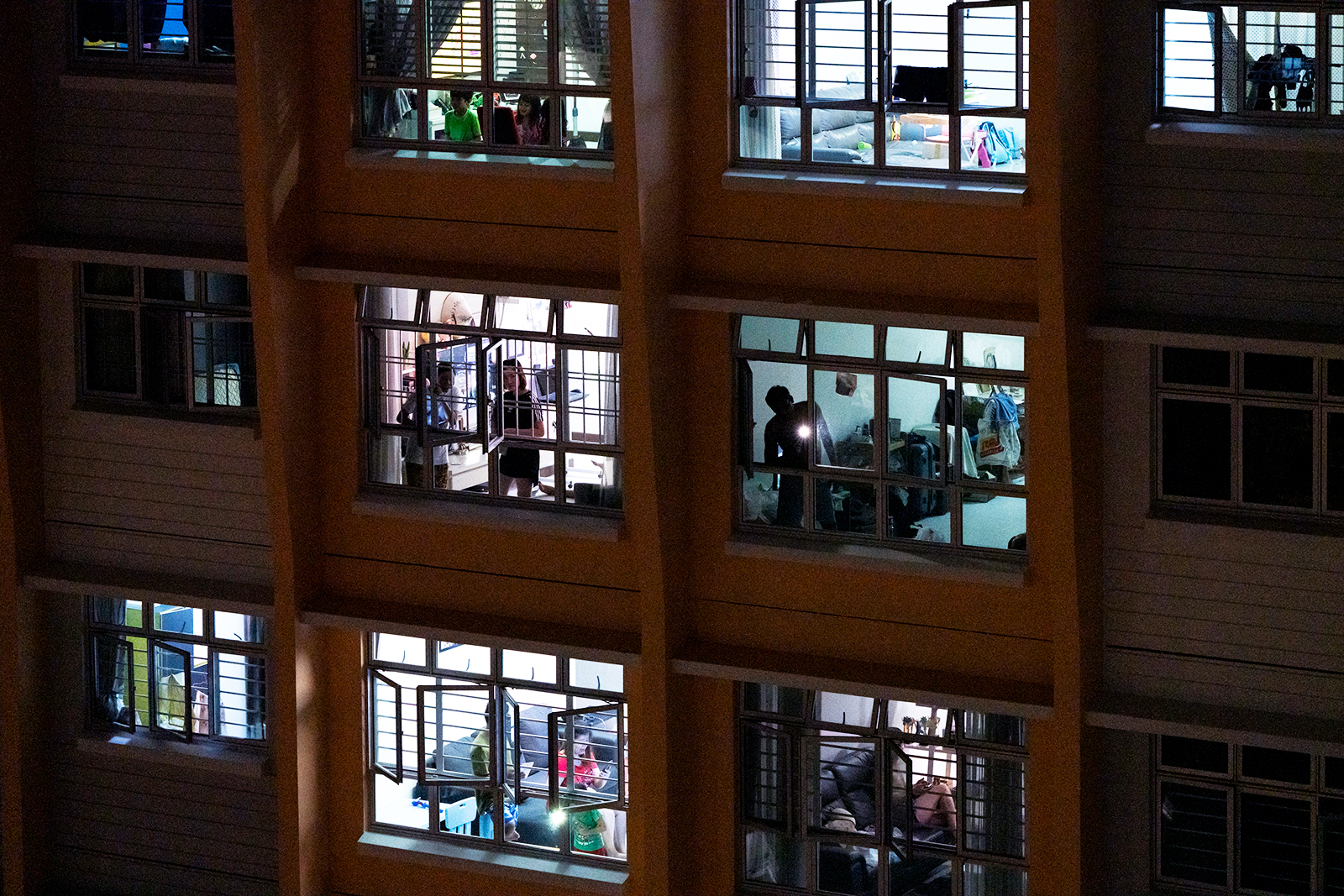 A prolonged pandemic, altered working conditions and economic uncertainty are increasing the need for mental health services across the world against a context of longstanding barriers to access and affordability. In Singapore for example, one in three people reported a decline in mental well-being since the first lockdown, up from a pre-pandemic prevalence of one in seven experiencing a mood, anxiety or alcohol use disorder in their lifetime. More than three-quarters of people experiencing symptoms do not seek professional help; though this treatment gap may be narrowing, with mental health service providers observing 10% – 30% percent increases in demand last year.
Among the barriers are the high and growing costs of treatment, widely prevalent self and social stigma, and limited service capacity that leads to long waiting times. As with many physical health issues, mental ill health is likely to worsen when left untreated — and increase suffering, health care costs and productivity loss for individuals, insurers and employers. Mental illnesses result in a global economic loss of over $1 trillion per year.
Costs Are Growing
Recently, a leading insurer in Singapore reported a 36% increase over the past year in claim costs related to mental health. Even when mental health services are not covered, highly prevalent conditions like depression and anxiety affect insurers' cost profiles indirectly by up to 30% – 40% of physical health claims. This is because mental ill health often accompanies physical disorders, for example, comorbid depression and diabetes, or appears as physical symptoms, such as headaches, back pain, or fatigue, leading to increased use and costs of physical health services.
One of the trends accelerated by the pandemic is a growing awareness of mental ill health and increasing willingness to seek help, particularly among younger people. Another trend is greater expectations of businesses to strengthen the health of the societies in which they operate. For insurers in Singapore and other countries where mental health is often a standard exclusion in policies, it is both right and prudent to bridge the protection gap.
Coverage Is Necessary
Absent or insufficient coverage for mental health services is a major barrier to seeking treatment. Nearly one in five WHO member countries exclude mental health care from their national health insurance or reimbursement schemes, and people pay mostly or entirely out of their own pocket. The national medical savings scheme in Singapore caps mental health claims at $500 Singapore dollars per year, ($366) while private insurance and employee benefit schemes largely do not cover mental health services or only provide limited coverage for inpatient costs. With self-pay costs increasing by up to 20% over the past year, mental health services are increasingly unaffordable for many people.
Mental health is a vital part of workforce and societal health — insurers can help make mental health care more affordable and accessible and elevate it from being a fringe benefit.
Insurers can step up by redesigning plans to encompass a wider range of mental health services across key phases of support: prevention, detection, treatment, and management or recovery. Services could include digital tools to sustain well-being, early detection of those at risk, outpatient treatment options, such as talking therapies and counseling (face-to-face, teletherapy, or hybrid), medications and psychiatry, and inpatient care as needed. Given the two-way link between mental and physical health, insurance plans can integrate those services and facilitate holistic care — for example, by including mental health screening in general health screening packages.
Mental ill health — like physical illness — has multiple contributing factors, including social, economic and environmental determinants. Improving mental well-being and resilience at the societal level requires attention and participation from insurers as well as other stakeholders, such as employers and policymakers. To strengthen societal health and share costs in financially sustainable ways, societies need multi-stakeholder approaches; insurers have an opportunity to convene other stakeholders and contribute to community efforts.
Insurers Can Collaborate on Upstream Efforts
One role for insurers is in promoting a shift toward societies and workplaces supportive of well-being, facilitating proactive steps to sustain well-being, and encouraging use of the right services at the right time. For example, insurers can partner with employers, schools and community organizations to improve mental health literacy. They could support campaigns — such as Beyond the Label in Singapore — to counter stigma and prejudice attached to mental ill health and to raise awareness of support options. Insurers can also support community or industry initiatives — such as WorkWell Leaders in Singapore — to help promote open cultures in which people feel able to talk about difficulties and seek help. 
Another key role is to collaborate and coordinate with other stakeholders — such as health care providers, health technology developers and employers — to curate mental health services that meet population needs. It will be vital to put in place safeguards and ensure oversight to create trust, while communicating in a timely, tailored and repeated fashion to encourage use of the services. A key premise of insurance — risk distribution — can allow insurers to deliver affordable coverage, including to minority groups who face disproportionate health risks as well as health care access challenges.
Given their expertise in risk management, insurers also have the opportunity to work with employers to assess, manage and mitigate mental health risks. They could help identify, incentivize and implement measures to mitigate work-related risk factors for mental ill health. They could also develop models to make direct and indirect costs and risks — such as productivity loss, attrition, workers' compensation, liability risks and reputational damage — more visible. By bridging data gaps, insurers can give stakeholders a fuller picture of the costs involved, help price coverage and demonstrate the business case for mental health benefits.
Mental health is a vital part of workforce and societal health, crucial to resilience against emerging and evolving health threats. Insurers can help make mental health care more affordable and accessible and elevate it from being a fringe benefit. By acting with urgency and creativity, and in collaboration with other stakeholders who share this challenge, insurers can play a pivotal role in building mentally healthy societies.