Society
How Coronavirus Will Help Build the Workforce of the Future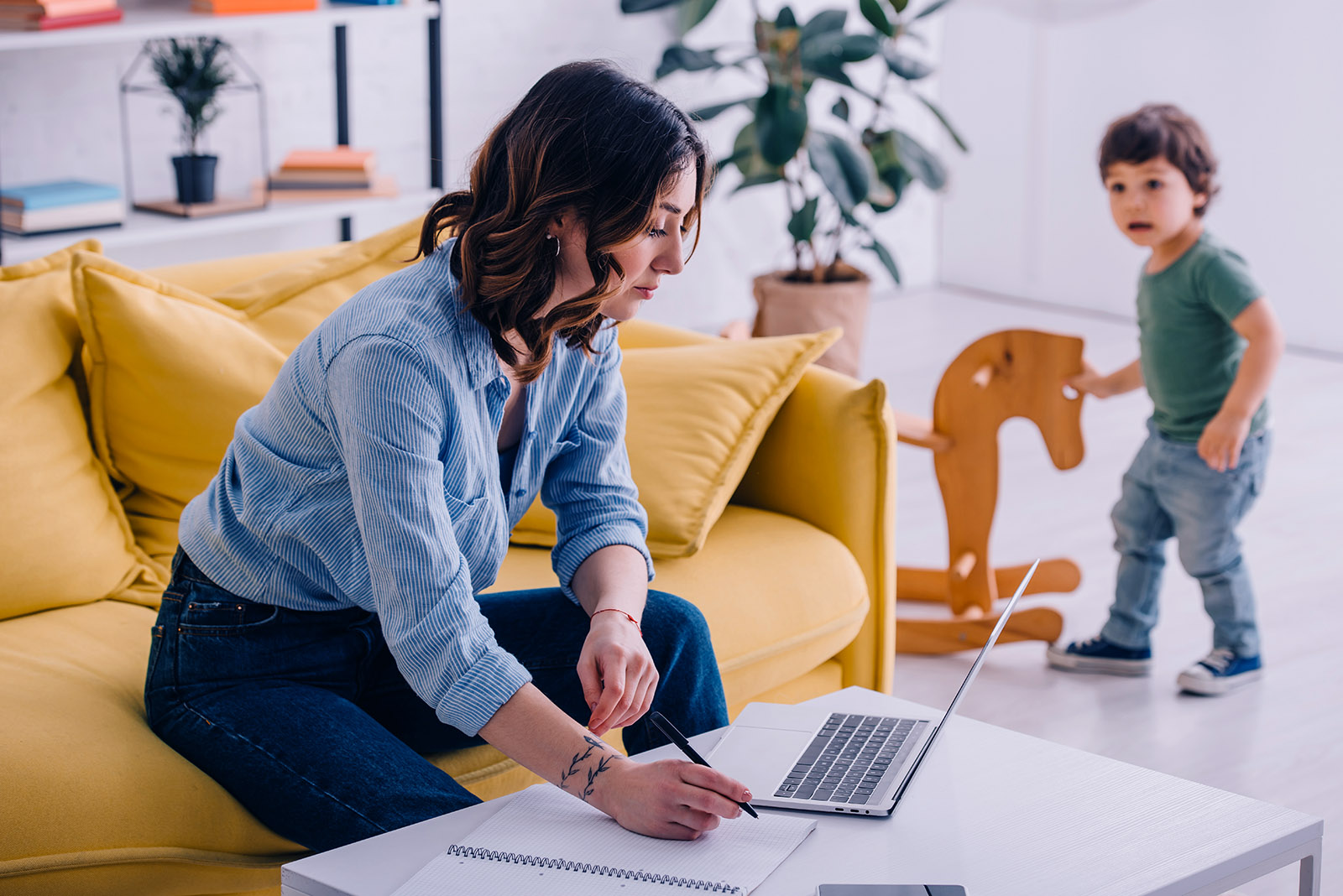 COVID-19 is devastating. There is absolutely no question about that. But it has exposed more than just gaps in our health care system: It's also creating opportunities outside of the traditional 9-to-5 that so many skilled workers are a fit for but haven't been able to take advantage of because of their circumstances.
Not Your Average Gig
Landing a "gig" used to conjure thoughts of cover bands playing for a crowd of enthusiastic fans at the local dive bar. Not anymore. Today, it's the independent contractors, self-employed citizens and freelancers who make up what is known as the gig economy, working in a wide array of industries, doing a variety of functions. Sure, there are drivers, graphic designers and writers; there are also C-suite executives and company founders. Regardless of what role they're in, there's a lot of them. 
ADP Research Institute reported that the gig economy has increased by 6 million people since 2010. In 2018, it was estimated that gig workers accounted for more than $1.4 trillion of the country's total income. The rise of technology and the introduction of companies such as Lyft and DoorDash have certainly contributed to the growth of the gig economy, but there's another big selling point that can be attributed to the spike in gig work: flexibility. 
Some people have the notion that people do flexible gig work to help make ends meet by supplementing income from a "regular" job or as a holding place until they land work in a more traditional career. Many people actually choose more flexible work over traditional work because it's a better fit for their lives. According to the Gig Economy Index™, nearly 76% of gig workers say they would not leave freelance work for a full-time job, thanks in large part to the perks of gig employment. This has big implications for traditional employers, the main one being that many companies need to make some serious changes to meet the demands of the workforce of the future.    
Many organizations have responded to the pandemic by creating the necessary infrastructure for flexible work.
Women and Work
For too long, women have had to choose between their career and their lives at home. The sacrifices a working mother must make are endless and, in the end, either her career or her home life will take a back seat. Unfortunately, making those sacrifices is often not enough. Women still leave their jobs at higher rates than their male colleagues; it's even worse for women who are C-suite (27% of women versus 7% of men, according to the Network of Executive Women). The consequence of this is that men occupy the vast majority of board and leadership positions, while women's careers are stunted. There is wide recognition that this needs to change. Strong positions from California's legislation and Goldman Sachs' call for more women to hold board seats demonstrate just how important their role in leadership is. 
Building the Blueprint During a Global Pandemic
COVID-19 has turned the whole world upside down. Along with concerns about general health and safety, people are worried about whether they will keep their jobs and how long they can sustain themselves if they lose them. While some jobs have been deemed essential, many of the people who can't perform their work remotely are out of a paycheck. Even those who are able to work remotely are facing struggles, like having to homeschool kids while also making sure they are performing at work, or maybe the household responsibilities are too much without the extra set of hands they are used to. Situations vary across individuals and families, and everyone is trying to figure it out. 
But something good is coming from this: Companies are making adjustments so they can retain employees and stay profitable. Many organizations have responded to the pandemic by creating the necessary infrastructure for flexible work. Some companies have had this on their to-do lists for a while and the pandemic forced them to make it a top priority. These companies are trying to survive amidst the craziness, and whether they intended to or not, their new processes will provide opportunities for more inclusive and diverse groups of talent than ever before. 
As the unceremonious victims of non-flexible work, it will be women's time to shine as a powerful workforce. There are loads of highly skilled women that can fill these flexible roles and contribute to the benefits of having a more inclusive workforce. According to one analysis, teams that truly embrace inclusivity are:
17% more likely to report that they are high-performing.

20% more likely to say they make high-quality decisions.

29% more likely to report behaving collaboratively.
So while getting there will be and has been painful, one of the critical "treatments" of the coronavirus will help slow the brain drain of women leaving the workforce at the height of their careers and help them obtain roles where they no longer have to choose.