Technology
Industry 4.0: The Fight For Data Ownership Has Just Started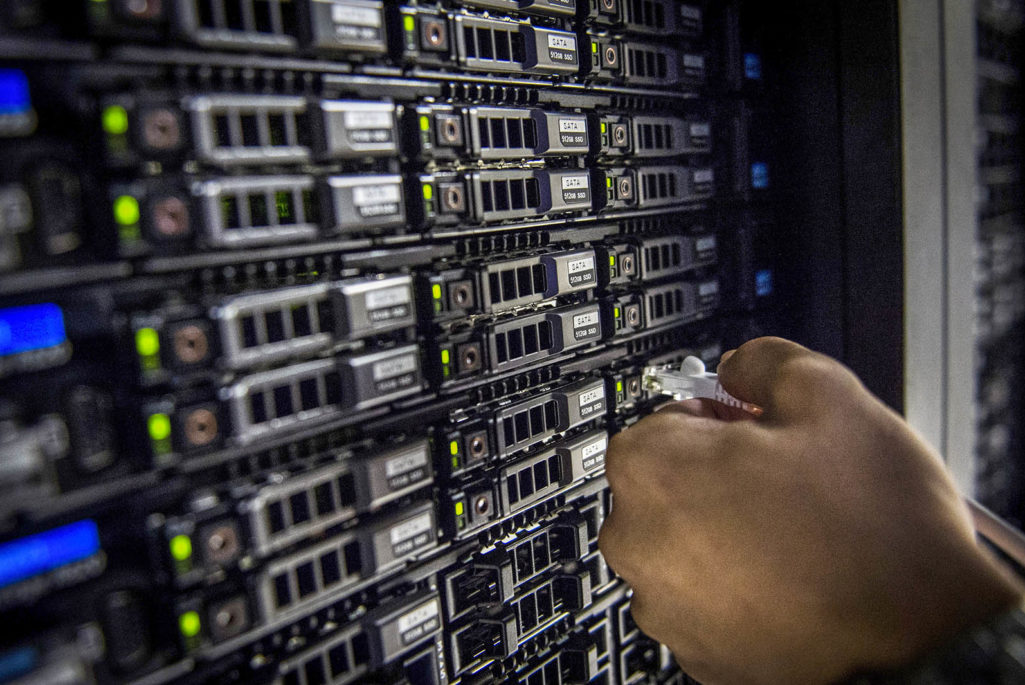 The manufacturing industry is in the throes of a major upsurge in innovation. The progressive digitalization of industry—known as Industry 4.0—is increasing the efficiency of production processes and generating additional growth. Companies that master these new digitalization rules can make better decisions, improve process integration and develop new business designs.
According to the Oliver Wyman study Digital Industry – The True Value of Industry 4.0, the global value-added potential of Industry 4.0 will hit $1.4 trillion by 2030, driven by cost reductions and profits growth.
The most significant aspects of digital value are not, as widely assumed, found in the technology or in more agile manufacturing, but in indirect areas such as sales, pricing, planning, controlling, or sourcing, which are sometimes only loosely linked to production. Although incumbent manufacturers have a good starting position, they still have to act quickly and in a way that makes good strategic sense.
The Struggle for Data Ownership
Players who are able to make data-driven decisions will come out as winners. The struggle for data sovereignty is already in full swing; however, the fight isn't over. This means that companies in the machinery and plant engineering industry, for example, will need to primarily address strategic issues, not technological ones.
Most of the technical drivers of this rapid transformation have been identified. They include the growing availability of networked machines in production facilities, more extensive 3D printing processes, simulation software and the availability of large data sets (Big Data)—almost in real time. The issue of digital leadership remains to be resolved. In the future, who will operate and optimize the systems in a car factory? Will these activities be performed by the company supplying the robots, the automotive manufacturer or a software giant? Who will be capable of analyzing the operating data? These questions are related to the so-called application expertise and are truly the core issues of Industry 4.0. In the future, they will be at the heart of mass customization.
Unlocking Additional Potential
Machinery and plant engineering companies can not only boost their share of value creation in their traditional business sector, but also in related industries, by taking process integration into their own hands. This is a tremendous opportunity for suppliers to take control of an even greater part of value creation. We have identified nine distinct points across the value chain, ranging from improving R&D efficiency to optimizing the production network. The key aspect of digital value is a better understanding of actual customer demand that allows more precise demand forecasts, and smarter pricing based on the customers' willingness to pay. This potential will be reflected by global margin growth worth $600 billion. Making production more flexible, e.g. to also include mass customization, is the second most important aspect in terms of impact, adding $300 billion in margin growth.
The struggle for data sovereignty is already in full swing; however, the fight isn't over.
Lack of Creativity as the Achilles Heel
The advent of "Digital Industry" will fundamentally transform each and every company in the manufacturing industry. Executives, for their part, will increasingly be required to set up data-based and transparent processes for their decision-making. It seems that only a small number of managers feel that they are well-equipped to meet these new challenges. When surveyed for the study, a typical response from machinery and plant engineering company decision-makers was that there is not enough "creativity, to think outside the existing operating models and business designs." In addition, 86 percent of the respondents deplored a lack of "in-house software and data capabilities" within their company. Furthermore, 84 percent acknowledged that they did not have the necessary "expertise to analyze large data volumes," nor to derive real insight or recommend tangible improvement measures.
Becoming the kind of firm that can thrive in digital industry is a significant challenge. It will require incumbent industrials to develop skills in data-based insight generation, to upgrade technology, to become more innovative and to make organizational changes that promote these advances.
Industrial companies seeking to exploit their digital potential will need to transform many dimensions of their business and operating models and build a broad set of new capabilities. Even if this process unfolds over many years, with hindsight, the corporate transformation will look revolutionary.
Companies should not underestimate the urgency of getting this process started, because it could take a decade or more to make the full transition. Customers' expectations regarding digitization will rise at an increasing pace, and startups or fast-moving incumbents will grab the opportunities. In other words, "laggards will be losers."