Technology
Is Asia Prepared To Embrace Automation?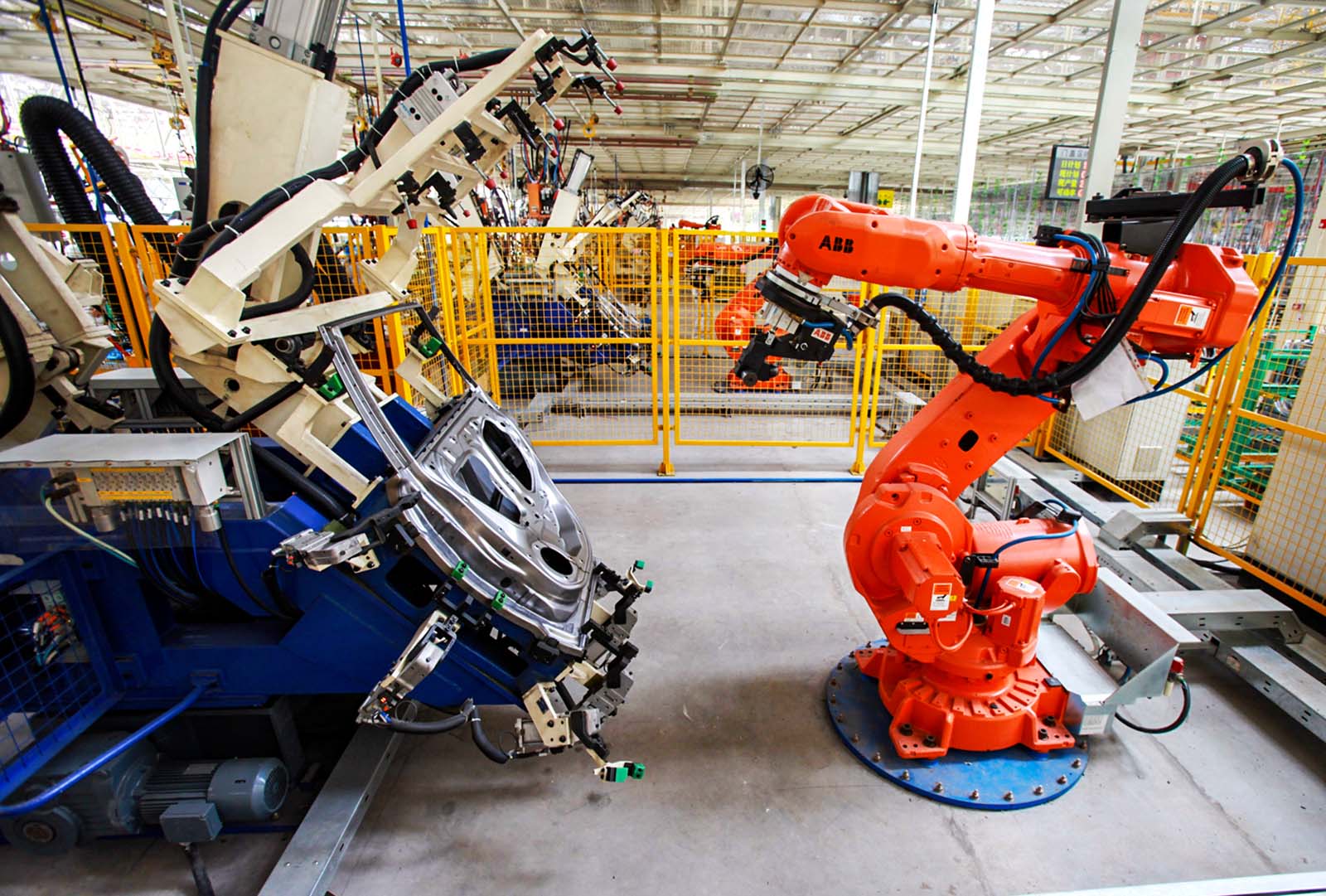 Highly intelligent technologies such as robotics and various forms of artificial intelligence are poised to eliminate numerous roles currently performed by humans, according to the Automation Readiness Index, an Economist Intelligence Unit report. The index is a measure of a country's preparedness for adoption of intelligent automation. The index also measures policies encouraging technological progress, new businesses creation and the development of skills that will minimize the impact of labor market changes.  
Lorenzo Fioramonti, professor of Political Economy at the University of Pretoria points out that, "The major difference with the past is that today's automation technologies are highly intelligent and able to learn."
South Korea, Singapore and Japan Are Global Leaders
High-income countries are typically ranked higher on the index, and these countries have shown strong leadership on industry digitization. In global terms, three Asia-Pacific countries, namely South Korea, Singapore and Japan, rank first, third and fourth, respectively. South Korea tops the index rankings on account of its strong performance across all categories. It boasts strong education policies, such as its Third Basic Plan for Science and Technology Talent Development and Support, which strategizes the development of science and technology talent. "Japan's performance is buoyed by a world-leading innovation environment," the report says. It leads in the Innovation Environment category, having allocated $817 million toward AI development in 2017—a ninefold increase from 2016. In addition, it has developed a strategy to support innovation clusters. An example is the Aichi robotics cluster comprising 429 companies.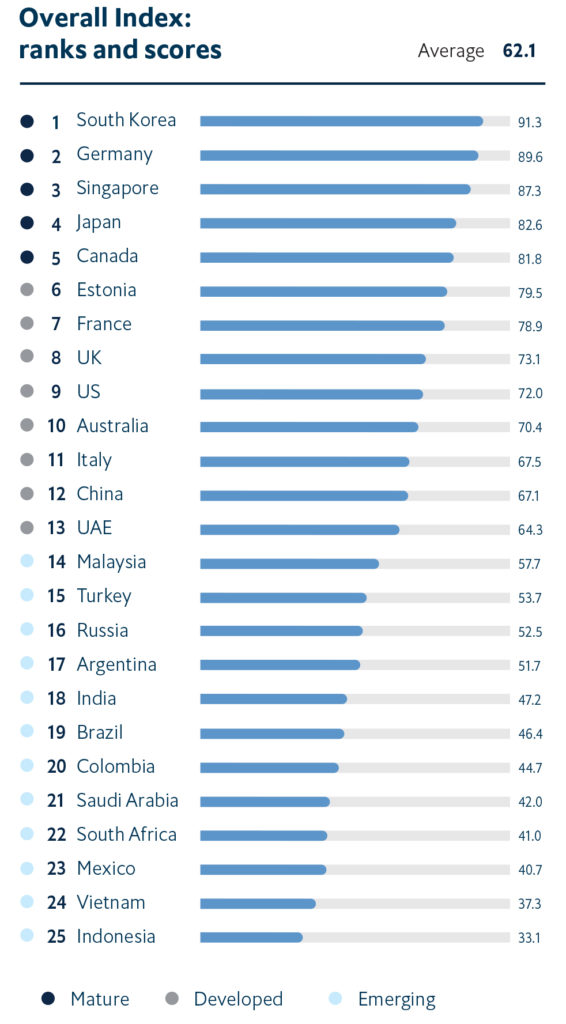 China Is Beginning To Address Automation-Related Changes
China ranks 12th on the index and ranks higher than a few high-income countries. Harry Patrinos, practice manager for Education, East Asia and Pacific with the World Bank, noted that "China is an exceptional case of a middle-income country with a strong manufacturing base and a government that is starting to address the automation-related changes needed in education and skills development." Its government is also considering changes to the current school curriculum with greater emphasis being laid on creativity.
In the case of India, its weak primary and secondary education base is a cause for concern. This is in stark contrast to the fact that India is otherwise considered a major technology power.
Although both China and India are considered technology leaders, the report highlighted that excessive red tape involved in starting a business will serve as an impediment to technology entrepreneurs.
Skills and Labor Market Policies for an Automated Economy
For countries to devise long-term approaches in dealing with the challenges of automation, it's imperative that a country focuses on its education system. Considering that routine tasks are increasingly being automated, schools will need to impart skills to students that cannot be easily replicated by software or machines. Labor market policies may likely need revising so as to ensure employability for students who will enter the workforce in the near future. In this sphere, South Korea, Germany and Singapore were tied equally at the top of the rankings. South Korea offers subsidies for jobless people for vocational education and training. Similarly, SkillsFuture Singapore offers small and medium enterprises funding for training employees, with over 8,000 training courses to choose from.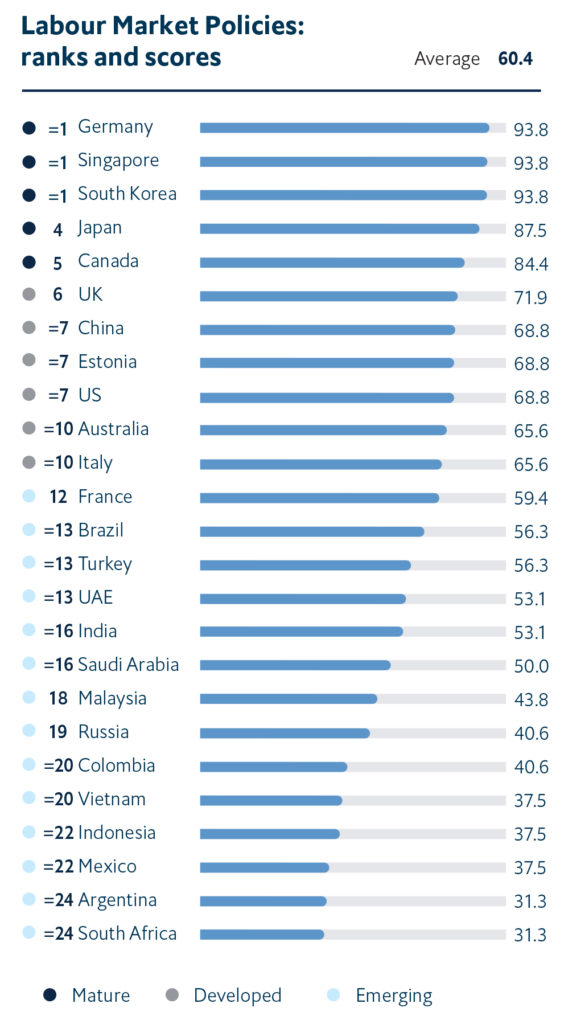 Going Forward
The effects of intelligent automation are yet to be widely felt, and therefore, policy directions for education systems and labor markets are vague. There is a need for prompt action as the business world is moving ahead with automation swiftly. This is an enormous challenge for even the most developed countries, requiring long-term vision and collaboration among governments, educators and businesses.
According to the report, "there is plenty of thinking but very little planning or action on this front anywhere in the world today." Rose Luckin, professor of Learner-Centered Design at University College London, added, "No one has gotten to grips with the required strategic planning for educational change in this context, and there is a dire need for it."