Society
Medical Tourism in Asia-Pacific: Strategies for Medtech Firms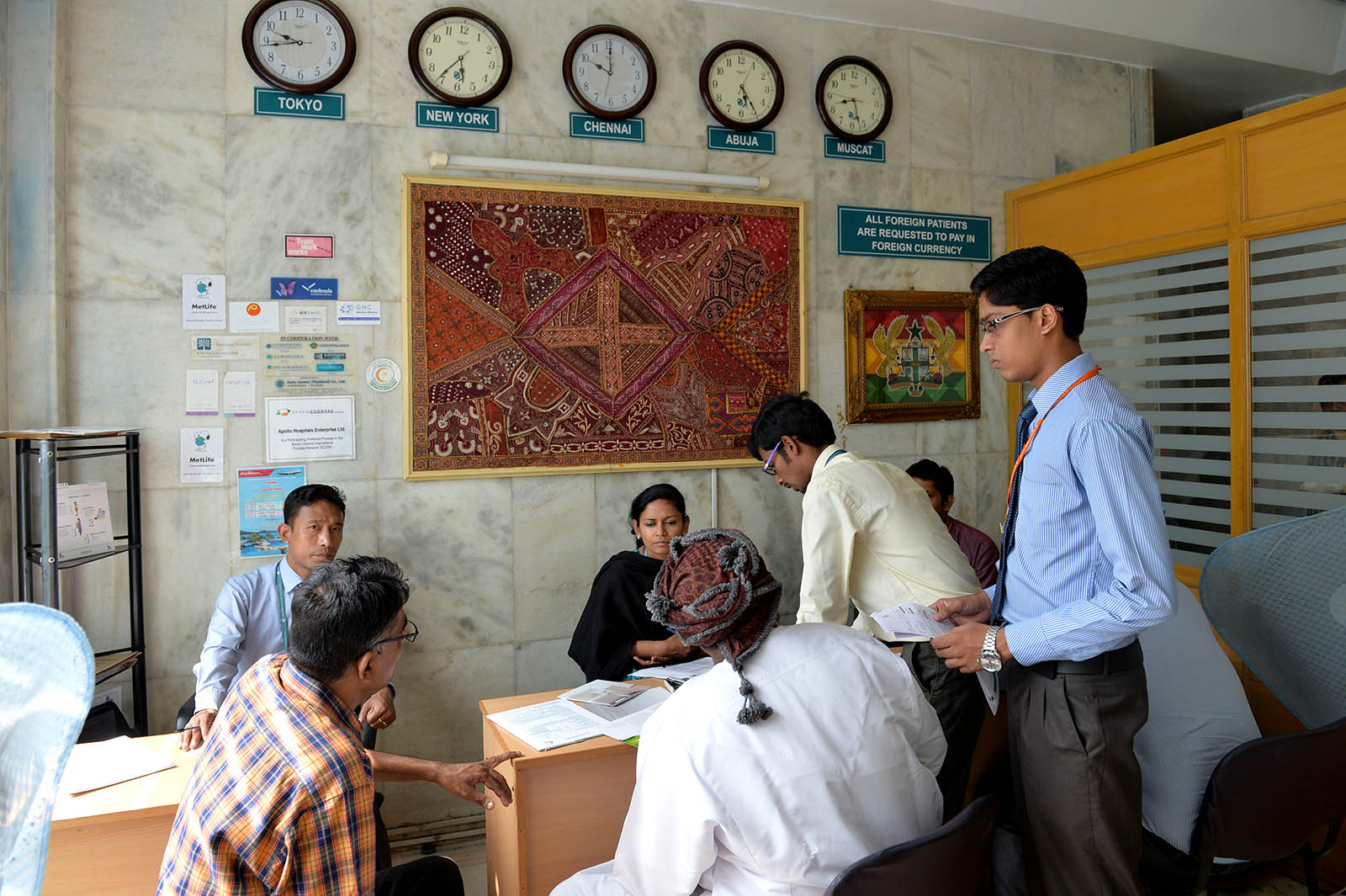 The first part of this investigation into medical tourism in Asia-Pacific introduced the market, its dynamics, trends, and pull and push factors. The second part of the series explores at greater length what is happening in specific countries and strategies that medtech companies need to be mindful of to remain competitive and successful in such a diverse region.
Where Are the Hotspots?
Asian countries are fast growing in prominence as medical destinations. A combination of factors—including but not limited to high quality and relatively lower costs—makes it a preferred destination for many international patients.
India. India attracted over 4 million medical tourists in 2016, generating around 4 billion euros ($4.7 billion) of health care revenues. Several hospitals are accredited by the Joint Commission International. They are typically staffed by physicians trained in the U.S. and Europe. The Indian health care tourism sector focuses on cardiac treatment, transplants and orthopedics. The country has introduced a special visa category (M visa) to facilitate the visits of the growing number of medical tourists.
Thailand. Medical tourism is big business in Thailand. In 2016, over 3.5 million foreign patients went to the country, spending over 4 billion euros on health care. Thailand has perhaps the most advanced medical tourism sector with end-to-end solutions, fully integrated with air travel, hotel accommodation for traveling families, and airport greeting. The Thai health tourism sector attracts patients from Japan, the Middle East, the UK, U.S., Australia, and also from its neighboring countries. Its main competitor is India, which offers more price-effective care. Fifteen hospitals have been accredited by the Joint Commission International.
Singapore is one of the top destinations for medical tourism in the region. The country's health care system has the sixth-best health care system in the world. It has a well-developed infrastructure and offers high quality treatment. Eighteen hospitals are accredited by the Joint Commission International. Health care tourism accounted for almost 1.6 billion euros in 2016, with close to 900,000 patients. It is a global center of excellence in oncology, neurology, cardiology and stem cell therapy, which results in high revenue levels per patient. However, Singapore faces fierce pricing competition from Thailand and Malaysia, due to its higher (and faster rising) costs. In the last few years, this has led to holding a smaller piece of the medical tourist and revenue pie. There is also the emergence of high-end private hospitals in China, which adds to the competitive pressure.
Malaysia. In 2016, around 1.2 million medical tourists went to Malaysia and spent around1.4 billion euros. This sector is growing at 15-20 percent annually. About 20 percent of the patients are Indonesian. The government actively promotes and is strategically developing its medical tourism sector, accounting for Malaysia's success in establishing high-standard health tourism facilities. It's the fastest-growing health care tourism hub in the region. The patients are mostly from Indonesia, Singapore, Japan and West Asia. Nine hospitals have been accredited by the Joint Commission International.
South Korea. The South Korean government demonstrated their commitment to the expansion of the inbound medical tourism market through targeted investments to compete directly with other Asian countries. It actively promotes the health care industry, both domestically and internationally. The Korean medical tourism sector markets itself as offering high-quality care in hospitals of the "developed world" at lower costs. The high quality and low cost of treatment is used to target Korean expatriates and communities abroad. Furthermore, there is the development of South Korean cities that are particularly focused on health care provision, with a high concentration of health care facilities.
China is a newcomer in health care tourism. There is a definite link between the increase of private hospitals and clinics, and the rising interest in health care tourism. The impact of private investors on hospital infrastructure is rapidly growing, as is the interest in medical tourism. For example, since 2013, China Phoenix Healthcare Group, a private hospital group, tripled their number of hospital beds, along with their revenue. Today, the number of private hospitals in China represents over 50 percent of the entire hospital market. However, the amount of services delivered by these private providers only accounted for 15 percent of the total care.
Indonesia is not a center for health care tourism; it is a source of patients for its next-door neighbors. Indonesian patients spend around 2 billion euros in Malaysia and Singapore on health care services. Indonesian regulations preventing foreign doctors from practicing domestically have hampered foreign direct investment into its medical sector.
Sales and Marketing Strategy for Medtech Companies
Adapt commercial models and channels
It pays off when companies build a range of go-to-market models that address the specific needs of the health care tourism sector.
Companies that rely heavily on distributor networks may require deliberate tactics, because these networks make it more difficult to develop close relationships to different stakeholders.
Product and service portfolio
The specific opportunities, challenges and priorities associated with the care providers in this sector require the design of suitable, appropriate offers and the development of relevant products.
This refers to products and services that are cost-effective and that optimize the care provision processes, specifically target the specialties offered by the procuring hospitals, and manage patient-flows.
Companies must redesign and optimize their supply chains in line with the needs of the stakeholders.
Suitable organization
The opportunities and needs of the respective segments in the health care tourism sector require marketing, sales and service organizations that are fit for the task and knowledgeable about the markets context, priorities and decision-making processes.
The most successful Asian companies are competing with global brand leaders, and these regional players are benefitting from effective insights into their local market needs. Global market leaders are often slower in responding to market needs and cannot shift resources as quickly as local players can.
Effective Business Intelligence
Much of the above relies on detailed knowledge of the market situation and insights regarding its dynamics and processes. This includes a thorough understanding of health care tourism patient flows; the weight, size and growth of the sector; the structure of the market and its segmentation; the stakeholders and their priorities; the competitive landscape; and the regulatory context.
As competition intensifies in the region, providers must ensure a rewarding patient experience with high-quality service. High-quality products and services, for a larger patient population, are in demand as care standards are being raised. This goes hand-in-hand with health care tourism and is heightening the competition among medtech firms to deliver the goods demanded. For medtech companies in the region, a diligent sales and marketing strategy is a must to remain relevant.
The first part of this piece can be read here.