Technology
Cultural Awareness Is the Key to Success in New Markets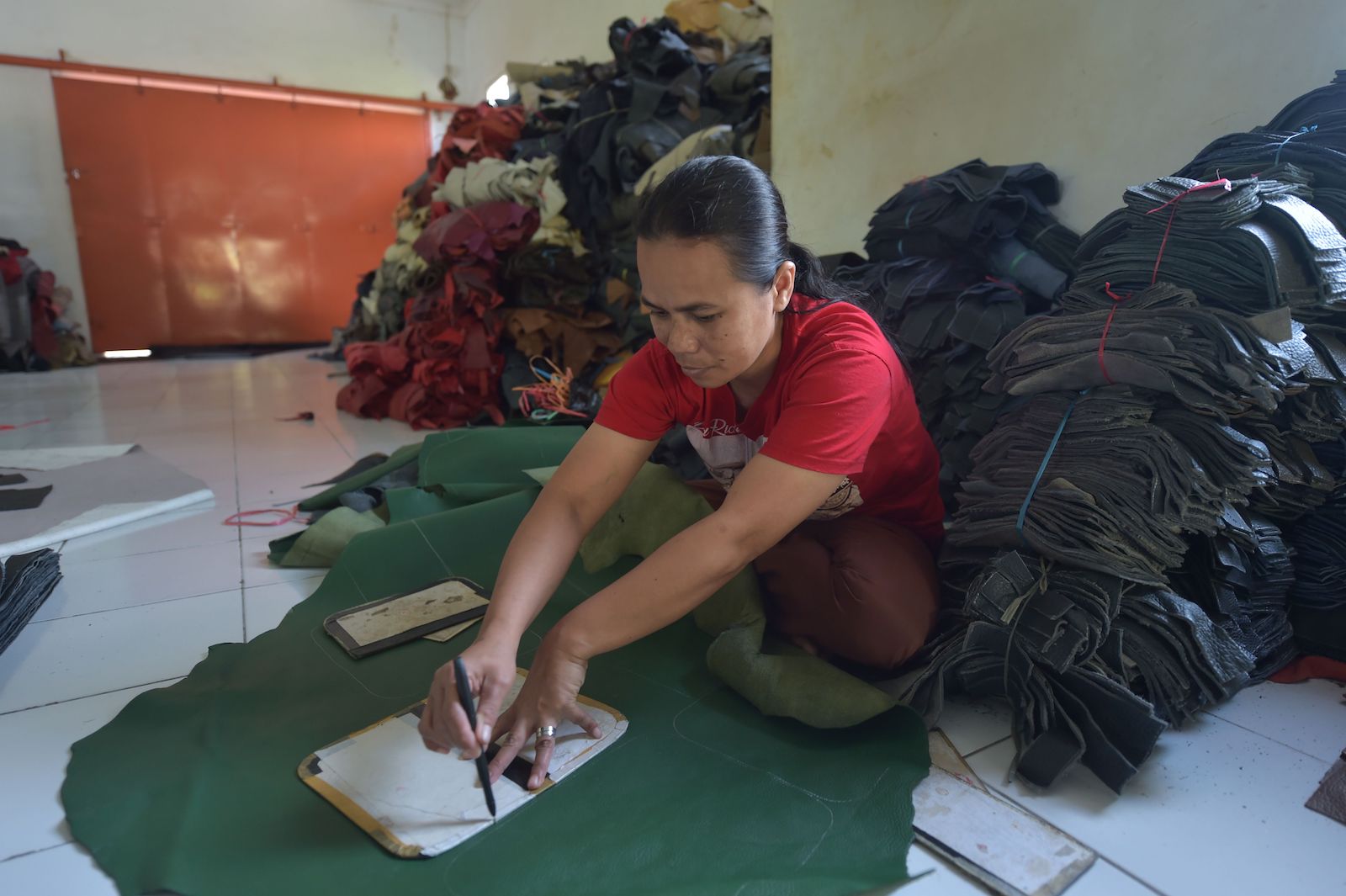 The Asia-Pacific region's alternative financing industry has experienced unprecedented growth in recent years. While China alone accounted for 99 percent of the region's overall market volume in 2017, the rest of the region also grew by 81 percent, from $2 billion in 2016 to $3.6 billion in 2017.
Meanwhile, Southeast Asia contributed $324.81 million to Asia-Pacific's total volume, representing a 50 percent year-on-year growth rate.
Singapore, which was also the ASEAN Chair for fintech development in 2018, is naturally the largest regional alternative finance hub, given the maturity of its financial services sector and the regulatory and infrastructure ecosystem in place. It contributed $190.62 million or 58.7 percent of Southeast Asia's total volume in 2017. Indonesia—the region's most populous country—was the second largest market, contributing a little over $80.1 million, or 24.7 percent.
But despite the fact that alternative financing is taking off across the region, this growth doesn't reflect the rate of digital adoption among small- and medium-sized enterprises, particularly in Indonesia. Our conversations with people who own these businesses point to a number of common barriers to adoption, including a lack of digital skills, unfamiliarity with fintech solutions like business peer-to-peer lending and insufficient technological infrastructure.
Cultural differences also play a factor in slower digital adoption.
The Implications of Indonesia's Business Culture
Indonesia's business culture means P2P lending will not grow in the same way it has in established markets. In markets such as the U.S. and the UK, the growth in P2P lending has been driven by the willingness of users to adopt a fully digitized loan origination process—one that offers a seamless, self-service experience for business owners wishing to apply for and pay back loans.
The digitization of P2P lending platforms may not be as easily adopted in emerging markets like Indonesia, where traditional, face-to-face interactions still play a crucial role in local business culture.
Be that as it may, alternative finance solutions such as P2P lending offer the potential to transform how financial institutions serve their customers, allowing them to meet the financing demands of underbanked business communities. These include SMEs and micro-enterprises such as "warungs" (akin to sundry shops and eateries) and street food vendors. Such small businesses play a vital role in the Indonesian economy, as revealed in a research paper by the Indonesia Fintech Association.
A strategic and culturally sensitive approach is needed for the country's nascent fintech industry to achieve true inclusive growth.
Challenges for Fintech Companies in Indonesia
Fintech companies in Indonesia often cite the low levels of financial inclusion and presence of underserved communities in the country as a gap that P2P lending and other alternative financial services can fill.
Disconnect between the needs of SMEs and fintech companies beg the question: Are we effectively thinking about how accessible fintech and financing services are to the people we hope to serve? For the Indonesian market, answering this question presents some challenges.
For starters, there's the matter of how Indonesians choose to access online services.
Indonesia—like its Southeast Asian peers, Thailand, Vietnam and the Philippines—is an overwhelmingly mobile-first market, with 67 million people of the country's population of 250 million using mobile devices to access the Internet. Moreover, Indonesians are leapfrogging laptops and desktop computers, with only 25 percent of people owning these devices. In contrast, around half of the population owns a smartphone.
There's also the issue of Internet penetration across age brackets. Only 29 percent of Indonesians aged 35 to 54 uses the Internet. And for those over the age of 54, the percentage drops to a meager 4 percent. By comparison, the average age of an MSME owner in Indonesia is 42 years.
Technology must never overshadow the human aspect of providing financial solutions to those running small businesses if P2P lenders are to see success.
How P2P Companies Must Respond
Given Indonesia's unique characteristics, the P2P industry in the country must adapt accordingly if it is to thrive. It can do so in the following manner:
Address low readiness and distrust of alternative financial services. A report by the Indonesia Internet Service Provider Association shows that social media and chat apps comprise the overwhelming majority (90 percent) of Internet activity in the country. Yet, only a mere 7 percent of app use was related to financial services. And perhaps most worryingly, 85 percent of respondents said they were afraid to use apps for financial services because of the risk of scams.
OJK, Indonesia's Financial Services Authority, recently increased scrutiny on the country's growing P2P lending industry. This came on the heels of a report by the Jakarta Legal Aid Foundation—the country's first legal aid NGO—stating it had received more than 1,300 complaints against P2P lenders. It is a problem that mirrors the current P2P lending crisis in China, caused by regulations that were too little, too late to address Ponzi-style schemes being run by unscrupulous lenders.
One way in which P2P lending companies can establish themselves as trusted sources of alternative funding is to work with small business leaders in their target communities. They need to be leaders who have influence among SME owners by virtue of their strong network and trustworthy reputation. This is because owners of SMEs tend to operate on the basis of familiarity and personal relationships.
Work around gaps in technology infrastructure and literacy. Compared to major cities in Europe and the U.S., where business owners perceive fintech services as low-cost and accessible, Indonesia does not have the infrastructure required for this to be the case. Neither does it have the same level of technological literacy. Both these factors impact fintech adoption.
Unsurprisingly, while the World Economic Forum ranks Indonesia at 36th out of the 137 countries on the Global Competitiveness Index 2017-2018 edition, the country lags far behind (80th place) in terms of technological readiness.
Fintech companies should invest in educating SME owners in Indonesia by providing them with access to information on how technologies like P2P lending can help them, rather than ask them questions about their needs through the lens of a tech- and Internet-based culture.
They also need to develop lending solutions that can work for business owners in rural or more remote areas where Internet connections are slow and erratic.
Make P2P lending more personal. If fintech companies wish to educate Indonesian consumers, they need to adapt to the preferences of SMEs. These are enterprises that built their business through close relationships with their communities, something fintech companies would be wise to learn from. We're seeing this happen in the Philippines, where local financial institutions, like the Bank of the Philippine Islands, are offering mobile microfinancing solutions specifically designed for "sari-sari" stores—small, community-based shops that sell grocery items.
P2P lending platforms can also leverage Indonesians' preference for chat apps by using these as a more personal way to connect with their market. Local businesses are already using chat apps, such as WhatsApp, to engage customers and provide personalized services.
Empathy in Technology
Fintech platforms need to apply a tech-to-touch model, one that bridges offline and digital experiences. Such a model will help them deliver personalized experiences that cater to and address SME owners' day-to-day challenges and problems.
The opportunity for fintech companies to promote financial inclusion in Indonesia lies in understanding and respecting the country's culture. Instead of simply being a fintech company that does lending, P2P platforms in Indonesia need to focus on lending and being an empathetic face in the local ecosystem they operate in. The technology must never overshadow the human aspect of providing financial solutions to the people running small businesses in the country if P2P lenders are to see success in the country.