Society
Reflecting on Davos and Its Most Urgent Themes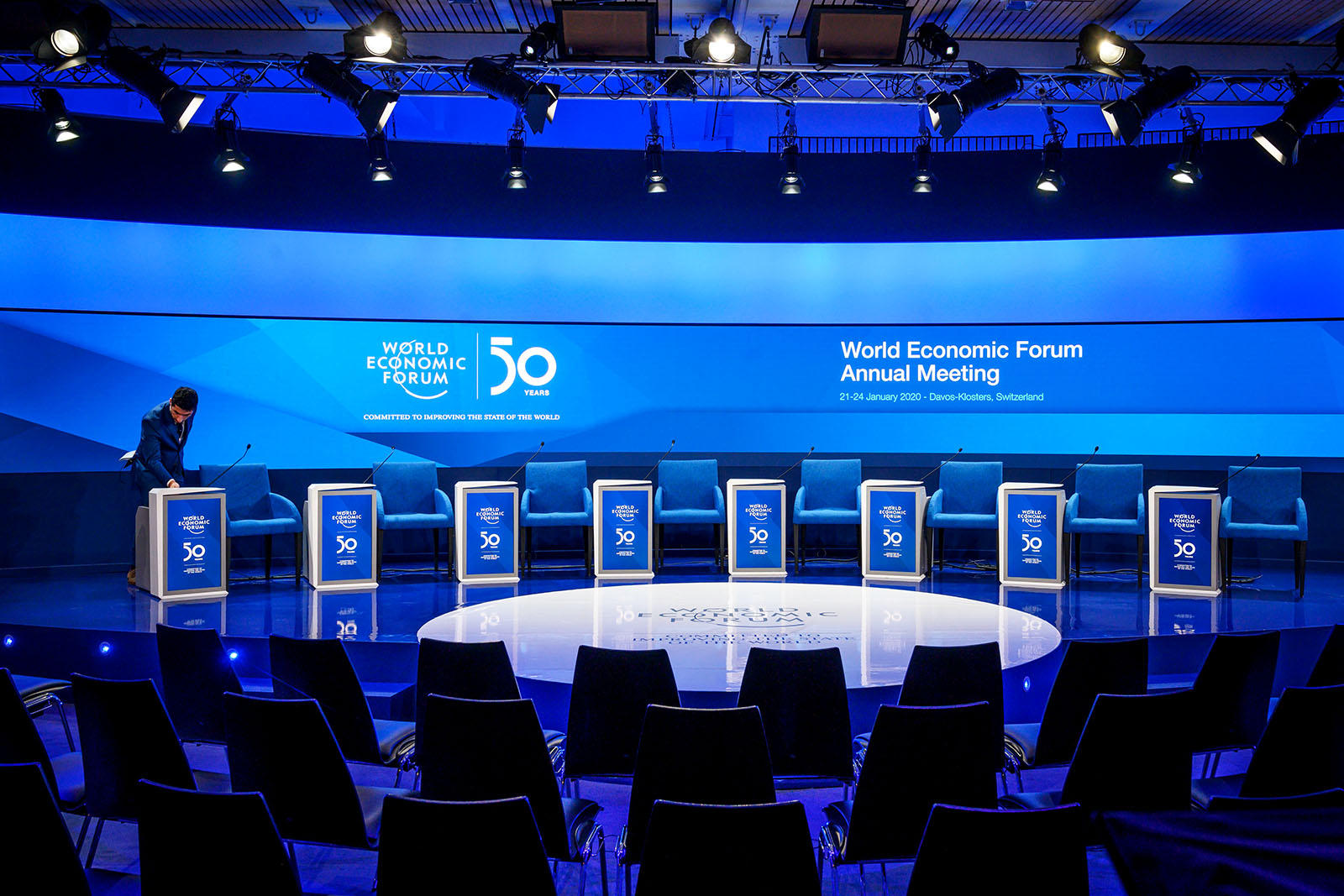 The 2020 World Economic Forum (WEF) in Davos shone its annual January spotlight on global concerns with a lot of expert dialogue. As always, the mindset of organizational leadership was focused on the search for solutions — and in today's world, the challenges feel especially urgent.
Consider a few of the themes that emerged this year at Davos. There was, for example, a high level of debate about how to measure progress on topics such as environmental, social and governance (ESG)-aligned investing and achieving positive societal change and sustainability. And the issue of longevity and the realities of living longer and working longer face all organizations.
Climate change was very much top of mind, though, as reflected in the 2020 Global Risks Report published by the WEF with the support of Marsh McLennan, in which the top five risks cited in the report had to do with climate. Measuring real change and avoiding "greenwashing" (unsubstantiated claims about environmental benefits) is important. Companies making efforts to achieve positive change are driven by a desire to do the right thing as well as to stay ahead of looming regulation. This is driving innovation — for example, in shipping, where global firms have self-regulated and are working to reduce emissions through new designs and technology. 
Unsurprisingly, there was much discussion of the risk of a pandemic, given the current coronavirus outbreak in China. However, the risk of noncommunicable diseases was recognized as a bigger issue. Most countries spend increasingly more on managing health, but it's just as important to continue investing in good health promotion, especially disease prevention and addressing social determinants of health to keep people out of hospitals, as that is where the cost of health care dramatically rises. This becomes even more important in the context of today's aging populations. 
Meanwhile, innovative investors are taking action to address key global risks, as noted at an executive dialogue at Davos focused on Transformational Investment. A panel of leaders from sovereign wealth and pension funds — large-asset funds that can make a real difference in world markets — discussed how they can transform capitalism through co-investment and co-creation with business partners. Together they are addressing risks such as climate change, water scarcity, populism and extreme weather events. 
Gender Diversity's Momentum
Another key theme: While there's been increased momentum toward achieving gender diversity, we still have far to go, according to the newest WEF Gender Gap Report. The discussion on gender diversity has shifted from building the case to putting plans into action, and there are more men in the conversation. A hopeful view is that we have built some muscle for gender diversity, which gives us a path to drive other forms of diversity, including age diversity.
Mercer's 2020 When Women Thrive, Businesses Thrive research, to be released in March, was previewed at Davos as well. Some bright spots: 86% of participating companies say improving D&I is high or very high on their agenda, and 66% say senior executives are now actively engaged in D&I. And nearly half (48%) of companies say that men are engaged in gender equality efforts, up from 38% in 2016. Plus, the number of women at executive levels has increased 3% since 2016. 
Unfortunately, the new research also shows that companies are behind in the area of accountability for D&I progress. Slow progress on that front calls for leaders who align the values of diversity and inclusion throughout the organization — not just as a mandate, but as a powerful component of the culture.
Longevity is a reality that companies and employees can't ignore if they're going to build sustainable futures over the short- and long term.
Redesigning Retirement
Another Davos event, focused on longevity, Redesigning Retirement for Longer Working Lives, got to the heart of the challenge. 
Let's be clear. Longevity is one aspect of a brighter future for the world's workforce, so long as organizations and leadership get it right. It calls for a change of mindset, adapted health care and savings programs, more opportunities for continuous learning and, of course, longer careers. It's a chance for employers and experienced workers to embrace upskilling, reskilling and continuously adapting.
There's no doubt that longevity is a serious social issue. Life expectancies are increasing globally, and children born today are likely to live beyond the age of 100. Already, at many of Mercer's clients, the ratio of employees 50 years and older compared to the rest of the workforce has doubled in just five years — with people living and working longer, it's clear much of our world will look much older in the years ahead.
In partnership with Mercer, the WEF examined data for retirement savings, including both government and company pensions as well as individual savings, from eight major economies. In the U.S., it is expected that people will outlive their savings by almost 10 years. When we look at Europe, the gap grows to 11.5 years, and in Japan it's nearly 18 years.
A number of large employers and policymakers in countries and industry sectors most affected by an aging population attended the Mercer longevity event and crafted practical solutions to some of our identified personas. For example:
Discovering and tapping into "transferable" skills to kick start toward more engaging careers or even starting side businesses. This would extend the

motive

to work longer.

Taking on apprentices to jointly develop more sustainable and eco-friendly business models — that is,

sharing

the later-life workload and pressure.

Tackling stress at work and potential future health issues through accessible and comprehensive education around lifestyle — in order to

protect

health and well-being.

Building awareness for the self-employed, who often 

miss out

on social security and other benefits through a lack of relevant and timely information.
The longevity event at Davos offered an optimistic view, and attendees seemed passionate about the possibilities. Longevity is a reality that companies and employees can't ignore if they're going to build sustainable futures over the short- and long term. Events like this can help organizations and their leaders to find their purpose, and purpose-led companies are destined for the long haul. They are the sort of companies that define Davos — to make the future brighter for everyone.