Society
Rising Migration Demands 'Roaming' Health Coverage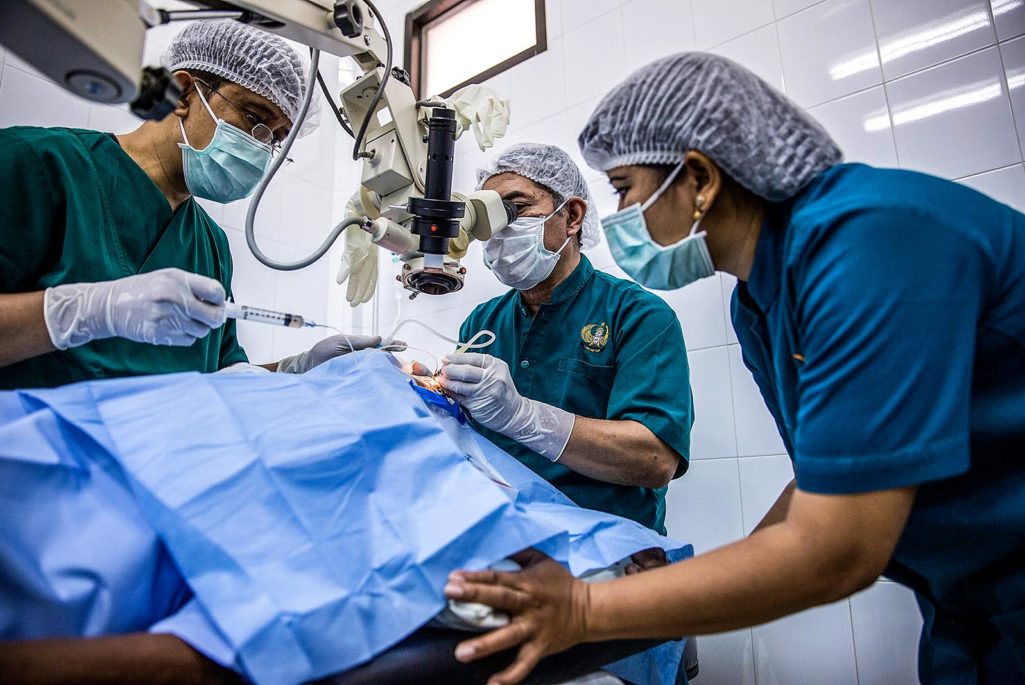 As movement across countries becomes easier and more frequent, the one situation most people dread is getting sick and needing to access health services in a foreign country. Even as they worry about getting well, they end up worrying more about how to pay for it.
For low-income migrant workers from developing countries of Asia and the Pacific, getting sick may not only put them at risk of losing their jobs and income, with huge bills to pay. It may very well drive them into poverty.
Many Asian countries have made impressive strides toward providing health coverage for their citizens—particularly the poor—by setting up national health insurance systems (NHIs) that compel the formal sector to contribute to premiums. NHIs also facilitate the enrollment of the non-poor informal sector, and fully subsidize the insurance coverage of the poor and other vulnerable populations.
Pooling these various revenue sources, NHIs then leverage their purchasing power to buy health care services from public and private providers for their respective covered populations.
Indonesia's national health insurer now covers 169 million people; and the Philippine government reports that 92 percent of all Filipinos are insured. India will soon expand health insurance coverage to over 800 million people, while the covered population in China is over a billion.  
But as countries expand health care services for the covered population, they also need to guarantee the same health coverage for citizens when they are in foreign countries, as well as for foreign residents.
Cross-Border Health Coverage for Migrant Workers
Countries need to make their health coverage "roam." If increasing mobility, innovative thinking, and collaboration across countries has rapidly made phone roaming a reality, health coverage should be able to roam as well.  
Asians, up to 31 million in 2015 alone, are increasingly moving around the region—mostly to find jobs. That number will rise as the Association of Southeast Asian Nations (ASEAN) Economic Community makes it easier for workers to cross borders. The increasing movement across borders into growing and interconnected economies will surely make roaming universal health coverage (UHC) a reality soon.
This is crucial for informal communities like migrant workers, who are vulnerable to a range of infectious and noncommunicable diseases, mental health disorders, maternal mortality, substance use, alcoholism, malnutrition, and violence. They face barriers to decent health care—especially if their legal status is uncertain.
In a world where borders are becoming increasingly permeable, health coverage needs to be just as mobile.
Imagine how much easier their lives would be if their home country NHI could cover the treatment they need overseas and also foot the bill. Within ASEAN, for instance, a national health insurance card of one member country would be enough to ensure coverage in the others. People of the Asia-Pacific region would finally have health care that is at least regional, if not universal.
Sadly, roaming health coverage has not matured in Asia.
The Philippines requires its outgoing migrant workers to get health insurance coverage, but this means paying upfront and getting reimbursed later. Indonesia, Nepal and other countries are implementing similar schemes and experiencing the same weaknesses and problems.
More Buy-In for UHC
The limited coverage is not surprising given that several countries still struggle to ensure financial protection with their NHI and other health coverage schemes. The share of household out-of-pocket payments for health care services is persistently high, at more than 50 percent of total health spending in Cambodia, the Lao People's Democratic Republic, India, Pakistan and the Philippines.
But here, too, there is positive news. NHIs are pooling all types of pre-payments, including taxes and insurance premiums, into single funds that not only cross-subsidize from the rich and young to the poor and old, but also reduce implementation inefficiencies. This has happened in the Republic of Korea, where the introduction of a single-pool NHI decreased administrative costs from 6.5 percent to 4.5 percent of total expenses. Government health purchasers are being strengthened by social and political buy-in for UHC.
In the Philippines, lawmakers earmarked in 2012 the most incremental sin tax revenue increases to subsidize the poor and other vulnerable people. And there is increasing centralization of health information and sharing of health data across public and private health systems. This is making many NHIs more strategic and efficient.
These developments provide a solid platform for roaming health coverage. It would also help to have more clarity in benefits packages, payment methods, and health guarantees. Interconnected and interoperable health information systems across countries would facilitate bilateral and multilateral mutual recognition and agreements that could formalize roaming. 
Within ASEAN, negotiations for multilateral recognition of Southeast Asian countries may not be needed at all. ASEAN can act as a launching pad for roaming coverage as the EU does, which allows roaming health coverage for any EU citizen in any EU country.
In a world where borders are blurring and becoming increasingly permeable, health coverage needs to be just as mobile. If not, it will never be truly universal.
This piece first appeared on the Asian Development Blog.