Technology
Singapore Tops the Asian Digital Transformation Index, Again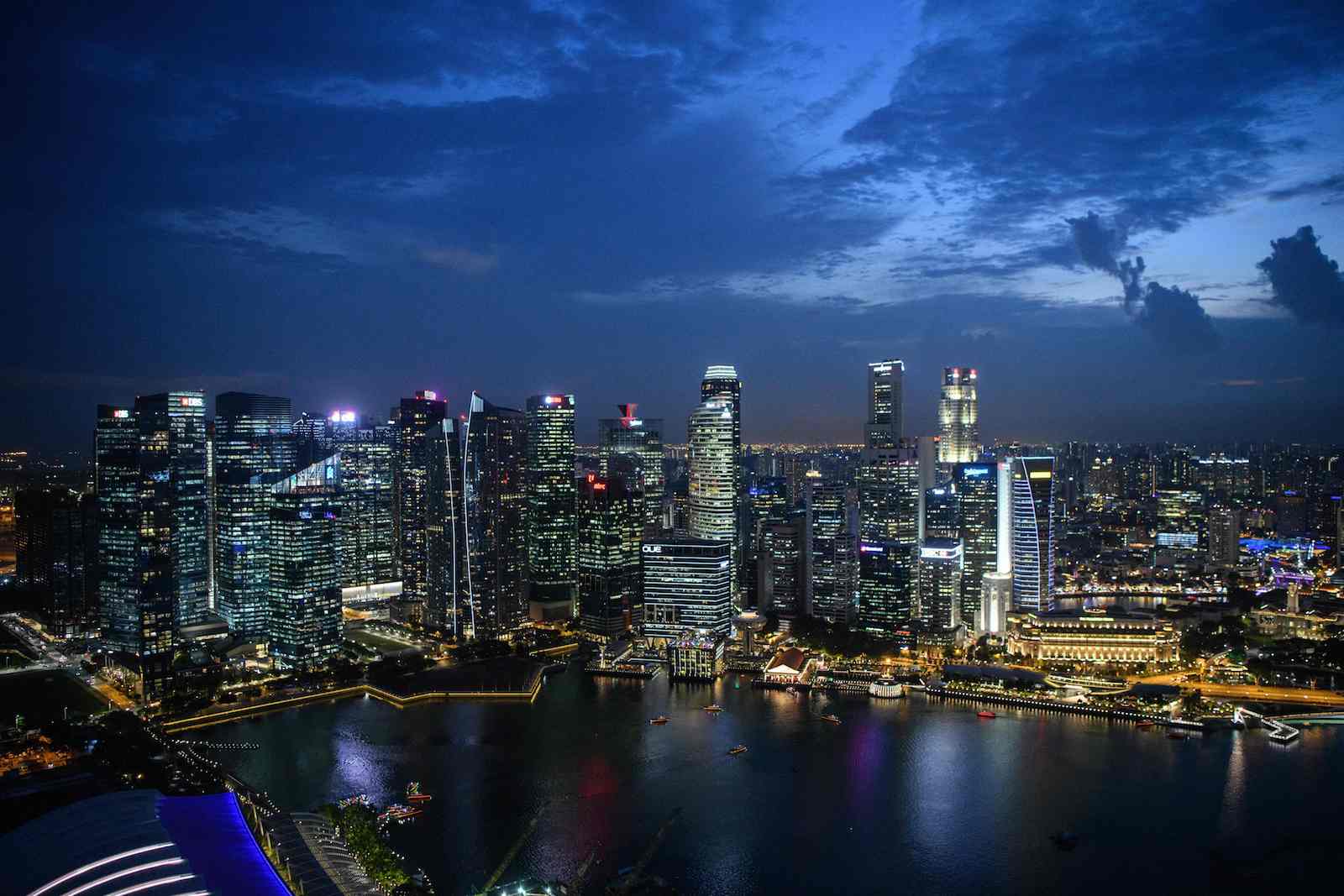 Singapore ranks first in the Asian Digital Transformation Index 2018, retaining its position from the 2016 edition. According to the index, published by The Economist Intelligence Unit, "Singapore remains Asia's frontrunner in this category, thanks partly to its continuing clarity of digital vision and consistent implementation of ICT [Information and Communications Technology] development plans."
Singapore is followed by Japan, Hong Kong, South Korea, Taiwan, Malaysia, China, India, Thailand, the Philippines and Indonesia.
Exhibit 1: Asian Digital Transformation Index—Overall Rank and Score
India and Japan Record Significant Improvement in Digital Infrastructure
Since 2016, India and Japan have registered the most improvement in digital infrastructure—India having gained four positions while Japan climbed two places. India's stellar performance was on account of its rising investment in ICT infrastructure—0.4 percent of GDP in 2015 to 1 percent in 2017—the highest among the economies surveyed for this index. A substantial part of this expenditure has gone into increasing the coverage of 4G mobile networks, which now reaches 86 percent of the population, compared to 20 percent in 2014.
Japan's improvement is partly due to its effective implementation of government policy, including its ICT policy. In addition, swift large-scale adoption of mobile broadband service has also contributed to its improvement in the rankings. In 2017, Japan clocked 133 mobile broadband subscriptions per 100 people, second only to Singapore in the region.
Exhibit 2: Digital Infrastructure—Asia Rankings
Uptake of 5G Networks
Asian countries are prioritizing 5G development. South Korea was on track to initiate installation of 5G network infrastructure by the end of 2018, with commercial services slated to begin in 2020. In Singapore's case, 5G network rollout was also set to begin in late 2018, with a similar commercial launch schedule to South Korea's.
In terms of advanced 5G strategies, Japanese and South Korean telecommunication operators were ranked ahead of their global peers, with Chinese and U.S. operators also ranking among global leaders. "India, which has plans to roll out 5G networks by 2022, similarly aims to expand the reach of its fiber backbone network—by more than one-third—as part of its 5G strategy," the report says.
Singapore Well-Positioned To Address Human Capital Shortages
Skilled labor in the spheres of big data and analytics has been a glaring issue for many years among organizations operating in the region. With the increasing use of technologies such as AI and the Internet of Things, the demand for skilled digital talent will only continue to grow more severe. In this regard, Singapore is the most well-positioned to address these challenges among the economies surveyed. The city-state has risen three places to take the top position in the human capital category in 2018.
While Hong Kong, India, South Korea, Taiwan and Malaysia all have a large number of technology professionals, Singapore clearly outpaces them. The report points out that, "Education, of course, is the foundation of a nation's talent pool, and Singapore has taken several initiatives in recent years to ensure its schools and universities produce graduates with digital skills that its businesses and other employers need. These include the updating of secondary and vocational school curricula to emphasize both hard and soft '21st century skills' and the introduction of lifelong learning programs for employees at different stages of their careers."
Exhibit 3: Human Capital—Asia Rankings
South Korea also fares strongly in terms of developing human capital for digital transformation. At an impressive 94 percent, its tertiary enrollment rate is the highest in the region. South Korean universities and technical schools are now focusing on training specialists in Industry 4.0, AI and other key areas supported by government initiatives. Likewise, India has made considerable strides in the human capital sphere, not only on account of its large number of software professionals, but also due to more fundamental changes, such as improved mathematics and science education in recent years.
Leadership in AI
Japan, South Korea and China are leaders in AI development in this index, largely due to their head start in developing strategy and the scale of investment being put into the technology. The South Korean government unveiled its long-term "master plan" for AI development in 2016 and has since allocated a staggering $2 billion to fund AI research. "Japan's government released a detailed AI plan in early 2017, with funding of about $4 billion eventually committed," the report says. In the case of China, its government has devised a specific AI strategy and has also accorded it "national strategic technology" status.
South Korea and Malaysia Improve Industry Connectivity
This parameter gauges organizations' ability to absorb and derive benefits from the digital technologies available in the market. South Korea climbed two places, coming second only to Japan. This was largely due to its AI strategy development. China too climbed one position for the same reason.
Malaysia jumped three spots and now occupies the eighth position. According to the report, "Malaysia's improvement is due largely to its favorable score in firm-level technology use, where it trails only Singapore and Japan."
Exhibit 4: Industry Connectivity—Asia Rankings
Leveraging New Technologies
A successful digital transformation strategy is dependent on more than simply access to technology and talented specialists. It is increasingly correlated to evolving employee mindsets and organizational culture—attributes that are both difficult to quantify. Although increasingly favorable digital environments are an asset and senior management in Asian technology companies are just as capable as their Western counterparts, the report does question, "How willing and able are managers and staff to use emergent technologies to change their business processes and upend long-established ways of working? How ready are senior management teams to make structural changes in their organizations—for example, creating new teams that are better able to leverage newly acquired technologies?"