Environment
Southeast Asia's Renewable Energy Potential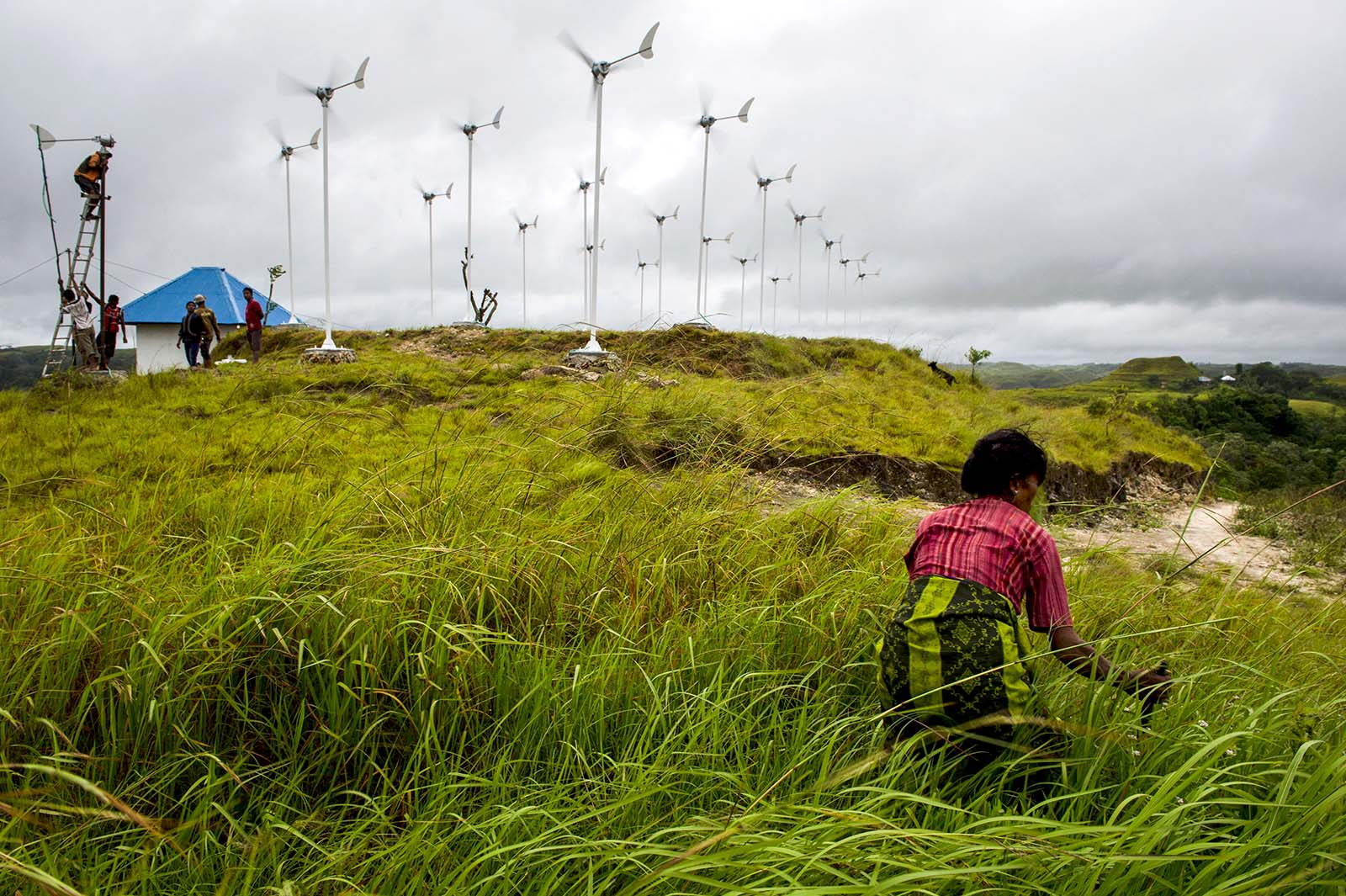 Between 1995 and 2015, Southeast Asian energy consumption almost doubled—maintaining an average annual growth rate of 3.4 percent. According to a recent International Renewable Energy Agency (IRENA) report, a combination of increasing population, higher incomes and rapid urbanization resulted in high energy consumption levels across the region.
The Southeast Asian population is expected to register a further 25 percent increase in energy consumption by 2050, and this is expected to exert even greater pressure on regional governments.
Exhibit 1: Increase in Energy Demand by 2025 over 2014 Levels
Fossil Fuels Still the Primary Energy Resource
Currently, fossil fuels are the region's primary energy resource with over 50 percent of energy supply attributed to oil and natural gas. Crude oil and derivatives are the dominant source of energy for the transport sector, which has seen substantial growth in demand.
The reliance on fossil fuels is a major concern. While the region's GDP tripled between 2005 and 2016, "this impressive growth trajectory creates staggering energy challenges and raises acute concerns about environmental sustainability," according to the report.
Economic expansion in Southeast Asia is expected to continue, and consequently, energy demand is expected to register an annual average growth rate of 4.7 percent between now and 2035, putting further pressure in terms of both meeting energy demand and environmental sustainability goals.
Benefits of Transitioning to Renewable Energy
In addition to the obvious environmental implications, the IRENA report points out that transitioning to renewable energy strengthens the regional economic growth plan as well. Although its initial effect will be marginal, renewable energy will yield a positive impact on the region's GDP.
In 2016, it was estimated that the renewable energy sector created 611,000 jobs across Southeast Asia, and by 2030 a further 2.2 million jobs could be created by this sector alone.
There is a clear focus across the region on renewable energy sources. IRENA Director-General, Adnan Z. Amin states: "Southeast Asia is making important progress towards the diversification of its energy supply and is recognizing that renewables are a cost-competitive solution to power economic growth and meet rising energy demand."  
Exhibit 2: Growth in Renewable Energy Jobs, 2016 and 2030 for IRENA REmap and Reference Case
Investments and Developments
The Southeast Asian renewable energy market is changing rapidly. New financing instruments and tools have been employed to generate wider market participation. By 2025, the desired regional target is securing 23 percent of primary energy from renewable sources. To this effect, IRENA and the ASEAN Centre for Energy find that $290 billion of total investment in renewable energy capacity will be needed in the region or an estimated annual investment of $27 billion.
To attract a greater share of private-sector capital in renewable energy investments, development finance institutions and other donor agencies are developing cooperative blended finance initiatives. The Private Financing Advisory Network—Asia (PFAN-Asia) is one such example. It is essentially a network of over 200 investors and financiers and is instrumental in securing renewable energy investments for both the private sector and governments.
Beginning operations in 2013, PFAN-Asia seeks to mobilize at least $700 million in clean energy investments in the region. Since its inception, the program has assisted 38 clean energy projects by securing over $500 million.
Renewable Energy Must Be Prioritized
Affordable renewable energy will be a prerequisite for future Southeast Asian development. It also offers viable means of supporting growth while achieving socioeconomic and environmental benefits. According to Mr. Amin, "Policymakers and other development actors should prioritize investment in clean, reliable and affordable energy as a pillar of development across the region."
In addition, for the region to meet its target of deriving 23 percent of primary energy from renewable sources, Southeast Asian countries must scale up deployment considerably.