In Practice
10 Questions That Will Determine the Future of Work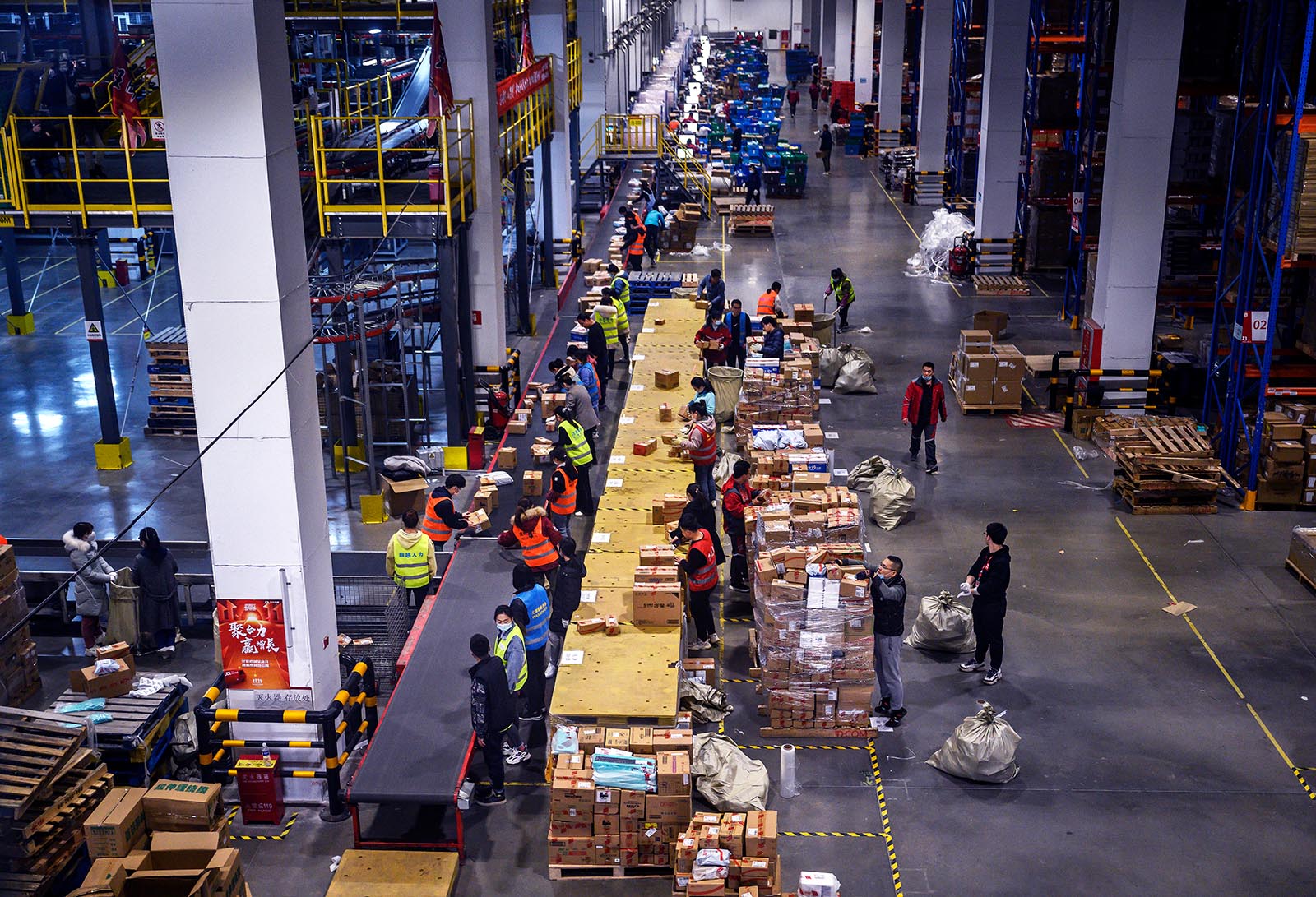 In the span of a few months, the COVID-19 pandemic has prompted a rethink not only of how workers work, but of long-term policies that respond to disruptions being unleashed by technology and automation.
Policymakers are quickly drawing up plans to address the future of work from the perspectives of inequality, skilling, social protection, gender and the role of human labor in the 21st century.
The Pre-Pandemic Future of Work
Prior to the pandemic, many governments and policymakers treated future-of-work policy making with little urgency, believing that technology and automation would be implemented gradually. But the pandemic has shown that the job and labor market disruption can come from nearly any direction — not just through technology and automation.
Still, governments around the world broadly face a set of common themes when it comes to preparing their countries for the future of work. Since up to 14% of workers globally may have to change occupations by 2030, policymakers are rightly concerned with exactly how training models can avert skills obsolescence. 
The pandemic has also heightened concern over inequality and job disruption among specific groups, which in turn has led to granular discussions of how governments can build social safety nets that protect workers while welcoming new technologies that boost workers' productivity and living standards.
But in many cases, policymakers face a blizzard of contradictory information and forecasts that can lead to confusion and inaction. Unable to make sense of the torrent of data being thrown their way, policymakers often end up being preoccupied by the answers presented — rather than reflecting on the questions that matter.
Right Time, Wrong Questions
If we want to design "good" future-of-work policies, we must have an inclusive and wide-ranging discussion of what we are trying to solve before we attempt to develop and deploy solutions.
Deficiencies in our policymaking processes leave us ill-equipped to respond to complex policy challenges, ranging from pandemics to climate change and the future of work. Future challenges (and many current ones) require a rethink of how we develop policy and search for answers to our most vexing public problems.
While the pandemic has catapulted questions surrounding the future of work into the mainstream, we still lack a basic stable of solutions for policymakers to test-drive. Among the approaches that have been floated are universal basic income (UBI), increasing digital literacy and reskilling programs.
Some of these, notably UBI, have gained traction around the world, from the United States to Germany and Kenya. Don't get us wrong: UBI may indeed be among the policy solutions that work. But, in future-of-work policy deliberations, "solutions" such as UBI often precede a reasoned and methodical discussion of exactly what problems we are trying to solve.
Putting the Cart Before the Horse
Solutions cannot come before a clear understanding of the problem. What is required are more foundational — and inclusive — discussions and society-wide debates that would help identify the most important questions and more generally establish priorities to guide how scarce resources should be allocated.
We have found that policymakers often fail to ask questions and are often uncertain about the variables that underpin a problem.
In addition, few of the interventions that have been deployed make the best use of data, an emerging but underused asset that is increasingly available as a result of the ongoing digital transformation. If civil society, think tanks and others fail to create the space for a sustainable future-of-work policy to germinate, "solutions" without clearly articulated problems will continue to dictate policy.
How can we determine the value of skills relevant to the future-of work-marketplace, and how can we increase the value of human labor in the 21st century?
The 100 Questions Initiative
Over the past six months, TheGovLab and the Bertelsmann Foundation engaged with more than 100 "bilinguals" — practitioners across fields who have both domain knowledge and data science expertise. We used a participatory and iterative process to harness the power of collective intelligence and to compile a set of questions that could be transformative if answered.
Our 100 Questions Initiative seeks to interrupt this cycle of preoccupation with answers by ensuring that policymakers are, first of all, armed with a methodology they can use to ask the right questions and from there, craft the right solutions.
We are now releasing the top 10 questions and are seeking the public's assistance through voting and providing feedback on whether or not these are really the right questions we should be asking:
Preparing for the Future of Work
How can we determine the value of skills relevant to the future-of work-marketplace, and how can we increase the value of human labor in the 21

st

century?

What are the economic and social costs and benefits of modernizing worker-support systems and providing social protection for workers of all employment backgrounds, but particularly for women and those in part-time or informal work?

How does the current use of AI affect diversity and equity in the labor force? How can AI be used to increase the participation of underrepresented groups (including women, Black people, Latinx people, and low-income communities)? What aspects/strategies have proved most effective in reducing AI biases?

How do automation and digitization impact income inequality? How can workers from all backgrounds benefit from technological innovations in the world of work?

What factors hinder women's participation in the labor force? How do these barriers impact women's work in the future and their career trajectories? What policies or programs can facilitate women's work and remove barriers to their work and careers?

What new systems of education and training could help workers reap gains from technology and automation?

How can we demonstrate the relationship between skills gained and economic mobility? What characteristics of retraining programs produce equitable outcomes for workers — across a range of demographic and professional characteristics — and what is the impact of these educational/training programs and vocational schooling?

Who determines the legal and governance frameworks, as well as the ethical conditions under which technologies are developed and used, and how can we make these decisions more democratic? What legal gaps need to be identified and filled in order to protect the labor market and society from any negative effects of technology? What aspects of and practices from international law can help mitigate the impact of technology and automation on workers and the labor market?

What does a labor force that is resilient to technological, financial, health or other shocks look like?

In what ways will technology and automation widen or narrow gaps between developed and developing nations? What steps can developing countries take to harness and apply new technologies?
The 100 Questions Initiative is not just about becoming more methodical and less driven by buzzwords. Rather, we want to prioritize questions that can steer the creation of purpose-driven data collaboratives for policymakers to incorporate into their own decision-making.
While this project has channeled the expertise of 100 "bilinguals," future systems and practices could be developed to ask the right questions — and solve for the right variables — at scale.  Indeed, as policy challenges grow increasingly complex, this approach will seem not optional, but necessary.