Environment
The Age of Resilience: Building a Sustainable Water Future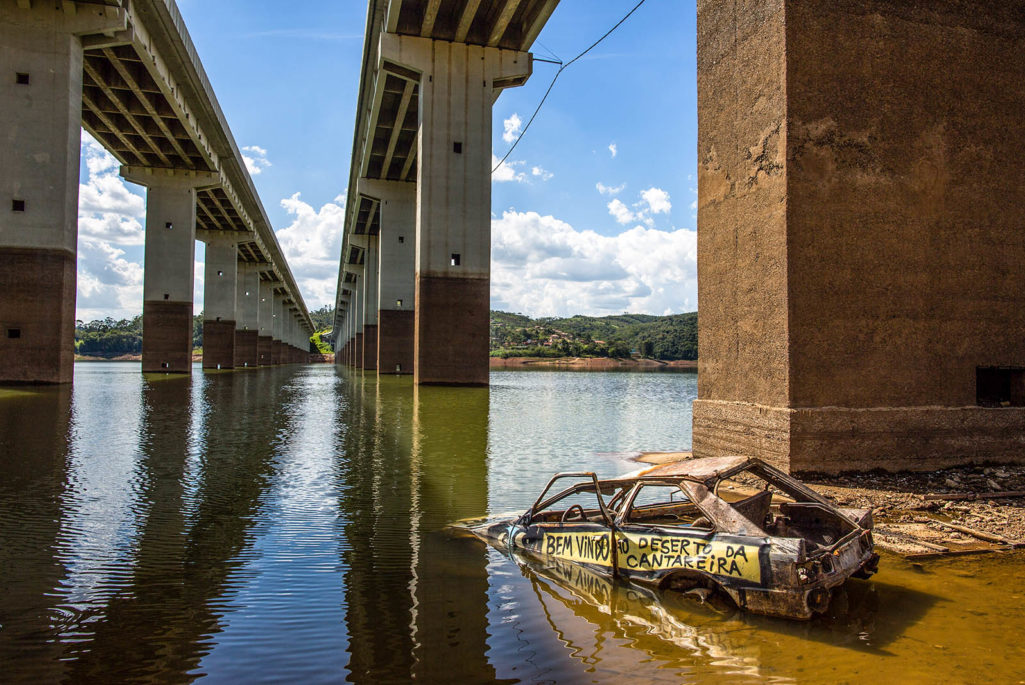 [Editor's Note: This is the second article in BRINK's special series on water risk.]
Extreme weather is the world's new normal. The same year Europe sustained an unprecedented heat wave, in 2010, Pakistan was deluged by floods. Australia endured consecutive "Angry Summers" starting in 2012, while the U.S. has been buffeted by increasingly intense hurricanes, polar vortices and several years of drought in California with no end in sight.
More staggering examples abound. Regardless of what side of the climate change debate you stand, it's impossible to deny that weather patterns across the globe are shifting, leaving massive destruction in their wake. Natural disasters are on the upswing, and so are their costs—in terms of money, resources and even lives.
But we're not powerless in the face of climate catastrophe. Rather, there is significant opportunity to mitigate risk and steer toward a more sustainable future. Vigorously pursuing a resilience approach today is the world's best chance at safeguarding tomorrow. Water is at the center of this ever-evolving climate challenge. Building the world's water resiliency is core to the solution.
The Shift from Water Scarcity to Resiliency
Over the last dozen or so years, the dialogue around the global water crisis has transitioned from scarcity to resiliency. For decades, water scarcity was hotly debated; we now recognize that it is an unfortunate—and permanent—reality. The world does not have enough water, so how do we preserve and sustain what we have for the long term? How do we ensure our use—and reuse—of this invaluable resource is as effective and efficient as possible?
Every day, weather-related disasters put substantial pressure on the world's water systems.
This call for resiliency—the ability to prepare for, respond to and learn from a major disruptive event—is particularly urgent given the intensity of climate change. Every day, weather-related disasters put substantial pressure on the world's water systems, from infrastructure to treatment technology. These major disturbances are not rare occurrences, nor are they unavoidable interruptions, to be dealt with solely through rapid delivery of emergency relief. Rather, disasters are the result of unmanaged risks, created when a hazard leaves people, assets and systems exposed and vulnerable to its effects. No one is immune. And unfortunately, too many—cities, regions, organizations—are not prepared to absorb the shock and swiftly recover.
The Four Pillars of Resiliency
The global water industry—supported and spurred by recent international and domestic policies and incentives—has consensus on four principle pillars of water resiliency prior to, during and after hydrological water events. GE and other companies are doing our part to help drive awareness and adoption. The visual below depicts the resiliency framework (adapted from the National Infrastructure Advisory Council).
To help put these pillars into action, here are real-world examples of how organizations have embodied each principle.
Robustness: To help ensure its ability to withstand disruption without failing or losing significant function, a wastewater treatment plant near Paris upgraded and expanded its facilities. Using advanced membrane bioreactor (MBR) technology, the plant was ultimately able to treat enough water to meet the needs of approximately 8 million people while reducing the plant footprint by roughly 40 percent and enable compliance with the stringent water quality standards of the EU Water Framework Directive.
Resourcefulness: Southern Italy's dire drought conditions forced one of the region's oldest and largest oil refineries to consider alternative water options, helping it to manage the disruption of the drought in real-time. To avoid a shutdown, the cogeneration plant utilized a mobile water treatment system to augment the plant system. Once the drought receded, the refinery was able to recover rapidly and return to its original water source.
Rapid recovery: Hurricane Sandy caused serious and significant damage to a New Jersey power plant. Many grade-level motors and controls had been flooded and required replacement. Meanwhile, there were no operating de-aerators for both the high- and low-pressure steam systems. The cogeneration plant utilized a mobile water treatment system while the de-aerators were rebuilt and feedwater was restored, helping ensure a quick return to full function following the hurricane.
Adaptability: Positive progress is happening in regions cities around the world as cities work to instate resiliency frameworks. In the U.S., Louisiana nuclear power plants now have preparedness plans, establishing temporary water treatment systems to continue operation in the event of complete loss of power. New York City has expanded its Wastewater Resiliency Plan, the nation's most detailed and comprehensive assessment of the risk climate change poses to wastewater collection and treatment systems.
Unfortunately, while nearly every stakeholder is aware of the need for such plans, the majority haven't made the commitment to—or the investment in—taking action. The incidence of disasters—the result of extreme events from hurricanes to droughts, tsunamis to blizzards—will only continue to rise. And the implications for human health, livelihood and the economies of cities, regions and countries are dire.
The tides of change are here to stay, and in such an uncertain future, a focus on resiliency is critical. As long as recognition of the importance of investing in such adaptive management and planning capacities gain momentum—and adoption—the Age of Catastrophe will become the Age of Resilience. Future generations depend on it.
This piece also appears on Ideas Lab.