Environment
How Can Companies Push Forward the Climate Agenda in 2023?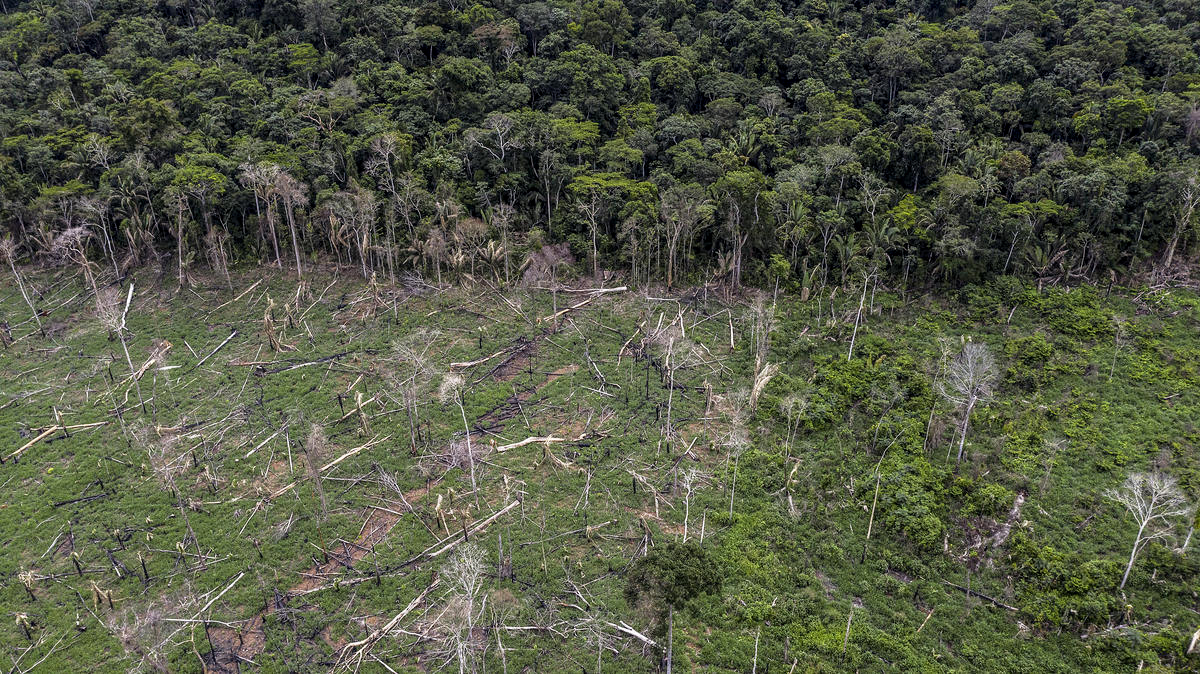 In November, global leaders converged in Egypt for the 27th Conference of the Parties of the U.N. Convention on Climate Change (COP27). Many dubbed this the "implementation COP" because after years of focusing on setting ambitious targets for emissions reductions, the world has now moved toward the hard work of meeting those targets. 
The private sector will be a key partner in this implementation phase. Corporate actions matter in the climate crisis because companies can act at scale and because their products and services touch down in places like the Amazon rainforest that serve as Earth's carbon sinks.
Companies Have an Indispensable Role to Play
Companies also have an indispensable role to play in stopping and reversing nature loss, an issue that received a much-needed boost last month in Montreal when 196 countries agreed to the goal of effectively conserving 30% of the world's land, freshwater and oceans by 2030. Critically, the Kunming-Montreal Agreement commits nations to mobilizing at least $200 billion each year in support of this goal, along with $30 billion in international finance flows by 2030.
Those watching these negotiations on climate and biodiversity will tend to focus on spurring more ambitious action by governments. But companies are also being watched and should consider how their own unique strengths can help deliver climate progress — especially in the agriculture, nature and energy sectors. 
Given the relationship between climate change and nature loss, it's paramount that companies set science-based targets for all of Earth's natural systems, not just the climate.
As business leaders set priorities for the new year, here are three areas where the private sector can make a crucial difference.
Food and Agriculture
COP27 was notable in part for being the first U.N. climate conference to have food as a central focus of its agenda. This sector matters because food production and its supply chain account for about 30% of total global energy consumption. Agriculture is also the leading cause of deforestation globally. Companies that make or sell products within these sectors have an opportunity to shift those trends. 
For example, just a handful of large agriculture commodity companies that buy and sell soy, palm oil, beef and cocoa hold the power to halt the destruction of landscapes, including the Cerrado in Brazil. The Cerrado is the world's most biodiverse savanna and provides a home to 4,800 unique species. But rampant deforestation and land conversion have caused the Cerrado to disappear before our eyes. That activity releases 230 million metric tons of carbon per year, equivalent to the annual emissions of 50 million cars.  
We need companies involved in these commodities to follow through on a promise made at COP26 to stop buying products produced through deforestation and conversion. A roadmap for achieving that goal released by the companies at COP27 marked progress on palm oil and steps forward on beef, but falls well short of what is needed on soy. We know these companies can do better, and we'll continue pressing them to do so.
More broadly, companies in this sector need to implement sustainable farming practices, pursue more efficient means of production and set science-based targets that align with the goals of the Paris Agreement. 
To that end, WWF recently worked with the Science Based Targets initiative (SBTi) — a partnership of organizations that shows companies the scale and rate of emissions reductions needed to avoid the worst impacts of climate change — to launch sector-specific guidance for forests, land and agriculture (FLAG). Companies working in these sectors should take advantage of the new guidance and begin aligning their commitments and activities accordingly.
Nature
Climate change and nature loss ride as the twin horsemen of the apocalypse. You can't solve one without solving the other. Ending deforestation and setting FLAG targets are a good first step in making nature an ally in the climate fight, but we increasingly see leading companies going further by investing in nature-based solutions. These solutions enable companies to partner with civil society organizations, local governments, communities and Indigenous peoples to protect or restore landscapes and seascapes. 
For example, WWF has worked with HP Inc., International Paper and P&G in recent years to establish landscape initiatives in Brazil's Atlantic Forest that will restore nearly 1,500 acres of forestland and set the stage for more.
Perhaps most importantly, nature-based solutions are designed from the outset to include local communities and Indigenous peoples as partners. Initiatives are built to secure local livelihoods and respect local traditions — ensuring that the people who live closest to nature have a voice and a stake in protecting it. 
Finally, given the relationship between climate change and nature loss, it's paramount that companies set science-based targets for all of Earth's natural systems, not just the climate. The Science Based Targets Network (SBTN), an outgrowth of the Science Based Targets initiative, is a collaboration of 45+ organizations developing guidance for companies to reduce and improve their impact on nature, including preserving freshwater resources, regenerating land, securing healthy oceans and supporting biodiversity. In early 2023, the SBTN will release its first set of SBTs for companies, with more guidance to be released in the coming years.
Plastic
Earlier this month, representatives from across the globe gathered in Punta del Este, Uruguay, to commence negotiations on the first global treaty to end the flow of plastic waste into nature, another byproduct of human activity that contributes to both climate change and nature loss.
The stakes for an effective and globally coordinated response could not be higher. Since the mid-20th century, humanity has produced 8.3 billion metric tons of plastic. Today, plastic pollution is pouring into our oceans at an average rate of roughly one garbage truck per minute. Left unchecked, the flow of plastic pollution into our oceans will increase to three garbage trucks every minute within the next 20 years — the equivalent of 50 kilograms (110 pounds) of plastic per meter of coastline. This would be a disastrous outcome — not only for marine life, but also the millions of people who depend on these coastal ecosystems for their livelihoods.  
The next step on the two-year road to a plastic treaty will come in May 2023, when representatives reconvene in Paris, France, for negotiations. Business leaders who acknowledge the stakes of unchecked plastic pollution — for nature, for communities, for their own bottom lines — should leverage their influence with elected leaders to ensure the final approval of a treaty that will drive lasting, meaningful and measurable change.
A New Year's Resolution for Business
In 2022, governments made progress on a number of key areas for the climate and nature. This year, the focus shifts to the private sector. Each of these issues — from food and agriculture to nature-based solutions and plastic waste — presents an immense opportunity for companies seeking to earn a reputation as a champion for a stable climate and thriving natural world. It's up to them to seize it.