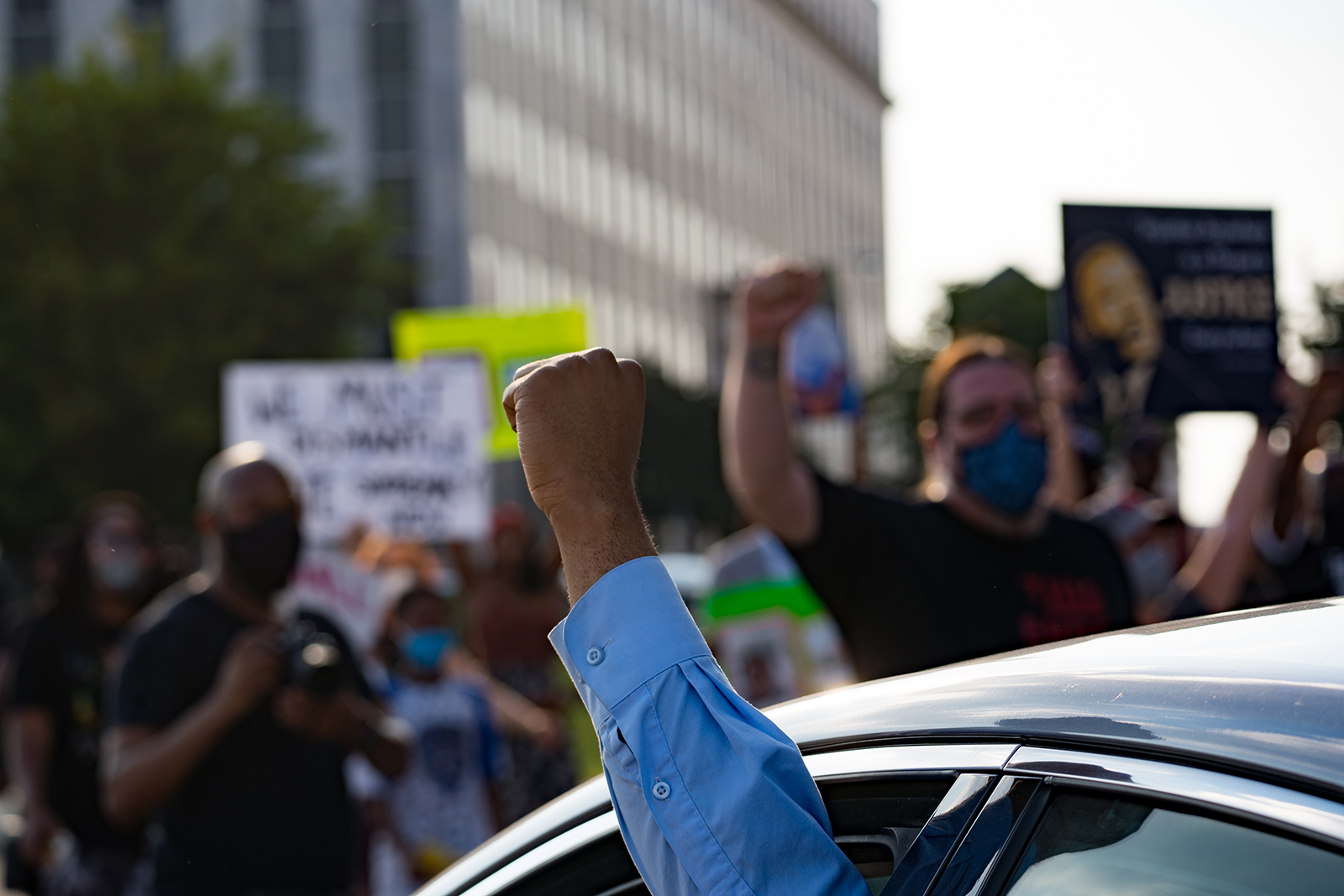 By many measures, Tim Cook is having a great year. Apple, which he runs as CEO, is the most-profitable company in the Fortune 500 and also was ranked by the magazine as the most admired company in the world for the 15th consecutive year. In September, however, plaudits turned to brickbats as an investor criticized Apple for agreeing to conduct a civil rights audit of its policies in response to a shareholder vote.
Welcome to the new corporate culture wars. Recent years have seen a trend in favor of stakeholder capitalism, which calls on companies to have a "sense of purpose," in the words of BlackRock CEO Larry Fink, and work for the benefit of customers, employees, suppliers, and communities, not just shareholders. But a backlash against perceived "woke" capitalism is growing from people and organizations that want firms to shut up and focus on the bottom line.
This tension isn't going away anytime soon. Companies face growing pressure from activists, employees, and some investors to take a public stance on issues ranging from economic and racial inequality to gay and trans rights to climate change and abortion rights. But in today's polarized political environment, speaking out increasingly brings retribution from the other side. 
Just ask Bob Chapek. Under pressure from employees, the Disney CEO spoke out earlier this year against a Florida law restricting instruction about sexual orientation or gender identity in public schools, prompting Governor Ron DeSantis and the state's Republican legislature to strip the company of its unique self-governing authority at its Orlando-area theme parks.
What's a CEO to do? There's no single right or wrong answer as every company and every issue is different. But bosses need to be clear about what the company stands for and engage with the board, employees, and wider stakeholder groups to ensure everyone is aligned. They also should be as prepared for social or political issues to erupt as they are for potential economic shocks, given the possible impact. And they need to combine a proactive strategy with discipline. A CEO doesn't have to address every issue that comes up, but when he or she does, they need to remain consistent in their approach.
The Stakeholder Dilemma
The pressure on companies to take a stand is real, particularly among younger people that businesses are eager to have as consumers and, crucially, employees. Many companies spoke out on issues like the Black Lives Matter protests and the #MeToo movement against sexism to foster a more inclusive workplace.
Not all issues are the same, though. People generally favor companies taking a stance on women's rights, racial inequality, climate change, and economic inequality but not on abortion or foreign policy, while opinion on gay rights is mixed, according to the Oliver Wyman Forum's research of opinion in Brazil, the United Kingdom and the United States. 
Companies need to be prepared for controversy. They can develop an early-warning system to monitor issues, particularly ones its stakeholders feel strongly about, and assess the likelihood they could erupt and affect the business.
There's another factor to consider. One recent study suggested that corporate positioning on hot-button issues may have mainly a negative impact on consumers who oppose the position, although that impact is short lived. It found that visits to stores run by CEOs who voiced support for gun control measures after two US mass shootings declined for several weeks in conservative areas, where such policies are unpopular, but didn't increase in liberal areas, where gun control finds more favor.
And some issues are inherently complicated. We don't yet have broad agreement on how companies and investors should address environmental, social, and governance (ESG) issues in their operations. That lack of clarity enabled Texas to single out BlackRock, a big proponent of climate action, for potential divestment by the state's pension funds even though the firm's funds had over $90 billion invested in Texas oil and gas companies earlier this year.  
Be Prepared 
It's challenging to navigate these conflicting pressures, but CEOs can start by being clear about corporate values and rooting that in data wherever possible. Companies should reach out to employees, suppliers, customers, and the communities in which they operate to get a clear sense of what issues matter to them. Advisory worker councils can give executives a good sense of where opinion lies in-house.
Companies also should examine social and political issues through two other lenses: Can it damage the business's license to operate if mishandled, and can the company have a positive impact if it speaks out? For some companies, matching purpose with the underlying business can seem clear cut. Nike, for instance, has emphasized racial justice and opportunities for women in sports. It made former football quarterback Colin Kaepernick the face of its "Just Do It" campaign four years ago despite the controversy over his decision to kneel during the national US anthem to protest racial injustice.  
Next, companies need to be prepared for controversy. They can develop an early-warning system to monitor issues, particularly ones its stakeholders feel strongly about, and assess the likelihood they could erupt and affect the business. Then they can develop scenario plans to minimize the risk of being caught off guard. If an issue relates directly to the company's mission and values, affects key constituencies, and employees expect action, executives should be ready to take a public stance or at least engage with employees internally and reach out directly to affected stakeholders. 
Be Proactive and Consistent
Finally, companies should be proactive whenever possible by getting out early on issues where they feel a need to engage, framing their response in their own terms, and remaining consistent in matching words and actions. They also don't need to grab the spotlight – or even use the CEO – to craft an effective response. 
Over three months before the US Supreme Court's June decision overturning the right for women to have an abortion, Citi announced that the bank would provide travel benefits to employees who needed to go to another state to obtain reproductive health care. CEO Jane Fraser didn't speak publicly on the issue until the company's shareholder meeting a few weeks later, where she said the bank was simply guaranteeing US employees the same reproductive healthcare benefits wherever they live, and not making "a statement about a very sensitive issue." 
On the other hand, some companies and CEOs may want to take a stand even if it's likely to stir opposition or damage a relationship with a key stakeholder. In 2018, Delta Air Lines ended a discount policy for members of the National Rifle Association after a gunman killed 17 students and staff at a high school in Parkland, Florida. When Georgia responded by canceling a planned tax credit worth tens of millions of dollars to the airline, CEO Ed Bastian didn't flinch. "Our decision was not made for economic gain and our values are not for sale," he said in a memo to staff.
Leaders can't be weather vanes in a crisis. For CEOs, that applies to social and cultural issues as much as economic ones.