Environment
Chief Heat Officers — an Emergency Response to Urban Heat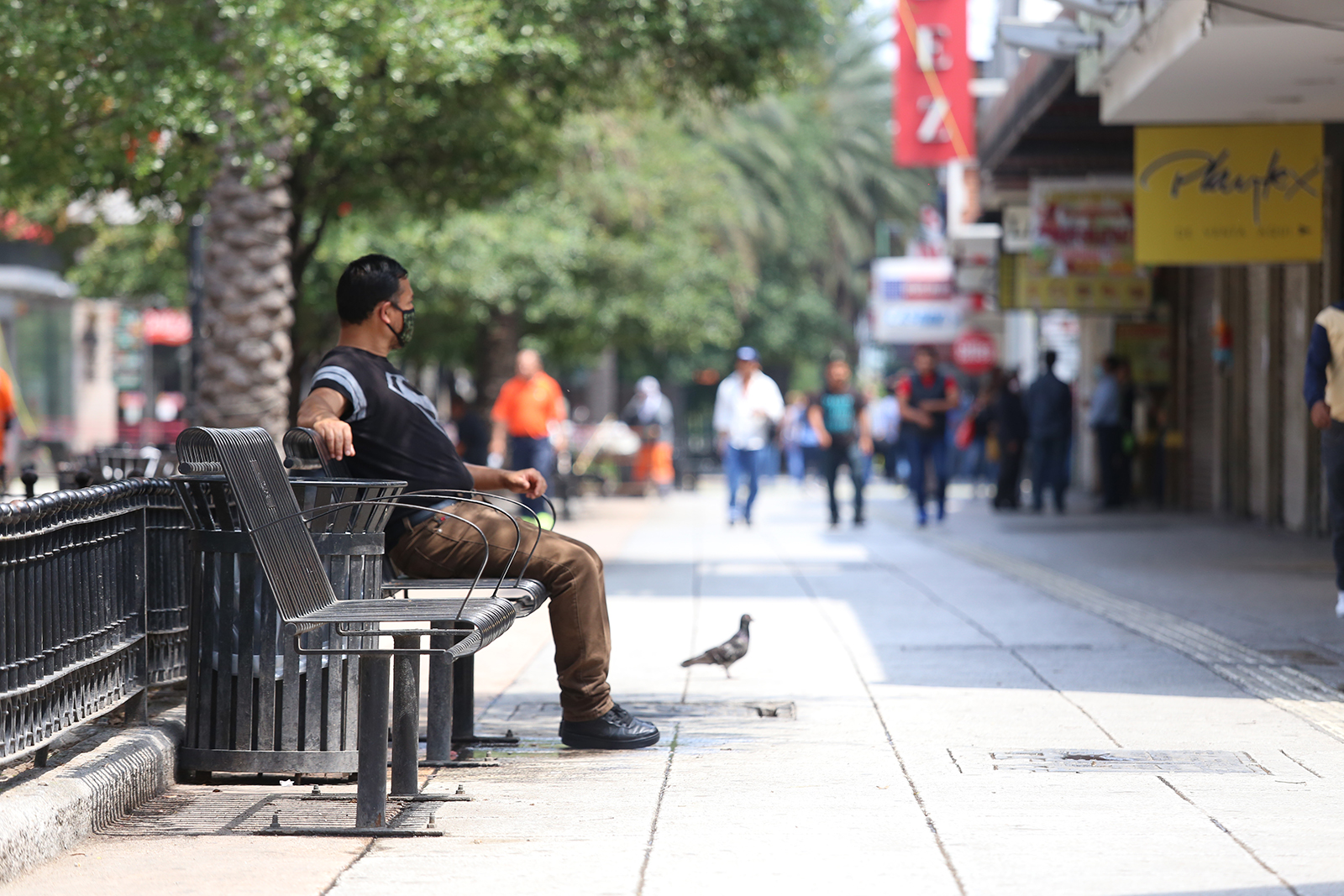 A number of large cities around the world are piloting the idea of chief heat officers to respond to the threat of extreme heat caused by climate change. According to research by the Adrienne Arsht-Rockefeller Foundation Resilience Center, 20% of the world's most populated cities could warm by more than 4 degrees Celsius by 2050, resulting in thousands of deaths and causing widespread economic harm.
BRINK spoke to Surella Segu, the newly appointed chief heat officer for Monterrey, Mexico's second-largest metropolitan area.
SEGU: I see myself as having three main priorities: raising awareness, preparedness, and redesigning the city. Awareness-raising about extreme heat is very challenging, I've been learning. Whenever I have an opportunity to have a conversation or a talk, like in a university or in a company or within the administration of the municipality, I try to raise awareness about this silent killer, but there are challenges. People in Monterrey are used to having hot weather. When I start talking about it, they say, "Well, Monterrey has always been hot." 
We Need to Reforest the City
But it's getting hotter, and last year was the hottest on record. Monterrey is car-oriented, so it's a city where it's very difficult to walk. And because it is so hot, people try not to walk, which makes the car problem worse! It's difficult to explain to people that it's really important to have better sidewalks and to bring more shade into Monterrey. We really need to reforest the city — and we have a strategy to plant local native trees.
Monterrey also has the worst air quality of any city in Mexico. That's another way the trees can help. But people here say, "Who is going to be in charge of this tree that is going to be planted in front of my house? Will I need to clean its leaves and water it?" So, we are facing resistance for people to have trees in front of their houses and commercial spaces.
BRINK: Have you learned from other cities where they have chief heat officers?
SEGU: Yes absolutely. In Santiago, Chile, they have already started a program for reforesting the city, so I am talking to Cristina (Santiago's CHO) about how to make sure these policies are followed by different administrations. Miami has a very successful public campaign around heat. They've been creating cooling centers throughout the city and providing information to the citizens to tell them where they can go during the day to cool off and have some water to hydrate themselves. 
Another issue is how industries are managing water and how they're helping (or not) to make the city greener and more resilient.
They have also launched a very interesting program around people taking care of other citizens. So, checking to see if your neighbor is fine, particularly when your neighbor is elderly. 
In Freetown Sierra Leone, they have a program to create shade for market stalls. This is very important, particularly in countries in the global south, where there is a large informal economy, and people work outdoors and they are very exposed. 
The 'Heat Island' Effect
BRINK: I assume that data is essential for this work, tracking the heat and showing how much it's changing the city. 
SEGU: I've been learning from health researchers that even the idea of heat stroke is new in Mexico. What I can tell you is that what we know now is that 70% of the population of Monterrey is exposed to the "heat island" effect, which can increase temperatures as much as five degrees Celsius in the city. So, data is something that definitely we need to work on urgently. That's why we are working on the parks and green corridor system to start reducing temperatures in the city.
I need to work also on the air quality, and also we experienced this terrible drought back in March. Whatever strategy we are working on in the city, we need to include these three things: how we can improve the air quality, how we can better manage the water, and how we can reduce temperatures. 
We have a pilot in rainwater harvesting in single family homes and in schools, and we are also reviewing the regulations and public policy policies that we have in the form of different ministries within the municipality. This is something that is really important, so we can introduce the extreme heat topic into everything that the municipality is doing. 
Essential for Companies to Be Involved
BRINK: How can companies help in this work?
SEGU: In Monterrey, we have one of the largest cement industries, CEMEX. We have a beer company, too. I don't know if you're aware that Mexico is the first beer exporter in the world. We really need to be in constant communication and working directly with companies, because of their impact in the built and natural environment, but most importantly, because we need to review the conditions in which their employees are working. 
Some of them are outdoor workers, and we need to provide advice in terms of how to deal with extreme heat and how they need to take care of their workers and how they are dealing with extreme heat. That's one thing.
Another issue is how industries are managing water and how they're helping (or not) to make the city greener and more resilient. Companies have a big footprint in the city, so that's something to pay attention to. Companies can also help to spread the word with their clients; every citizen needs to participate in this transformation of the city. This situation is really urgent. We need to act now. I don't want to be pessimistic because in general I'm a very positive person, but I think that we are already late working on this.