Geopolitics
Can Brazil Chart a New Course for Latin America?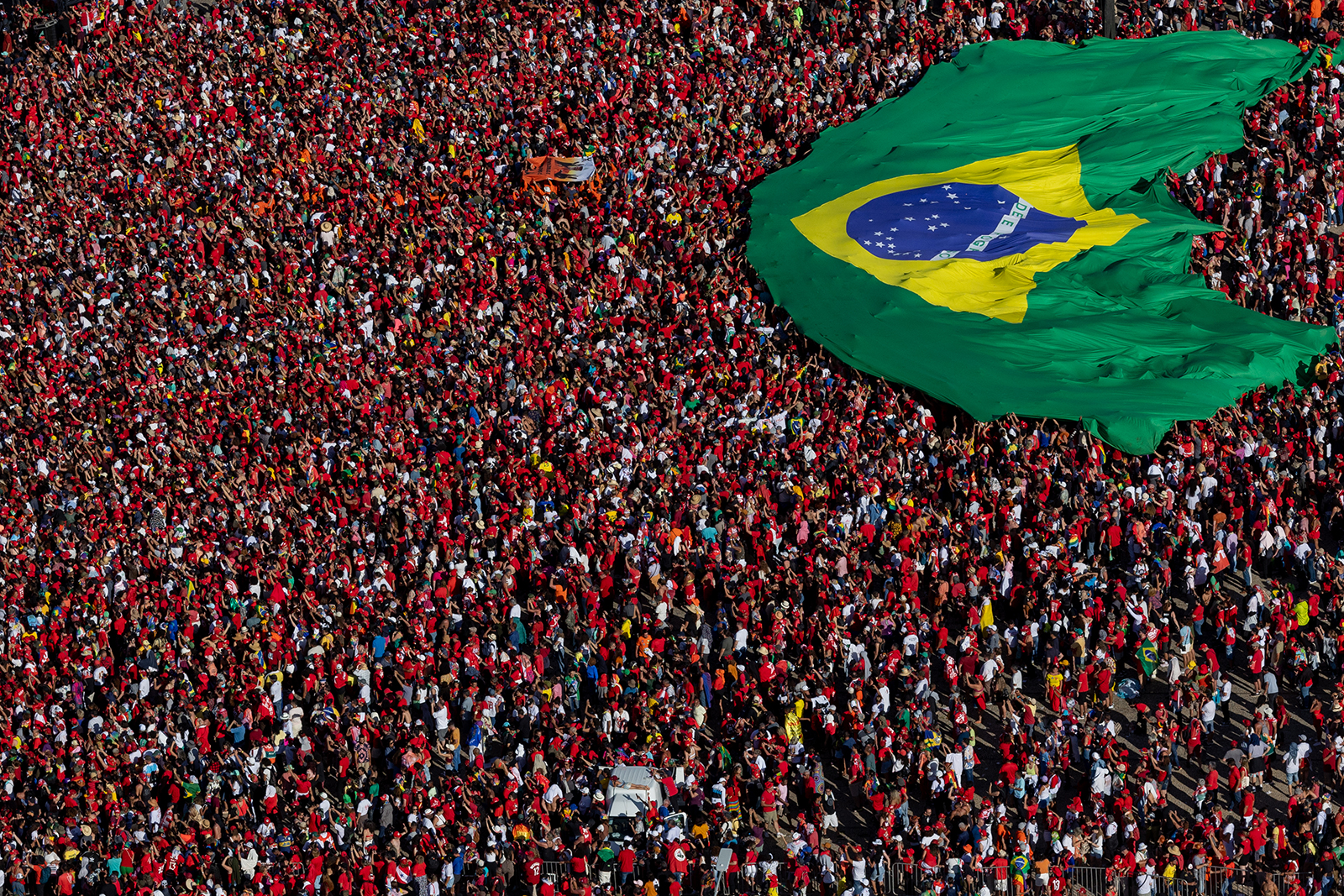 If there was any doubt that Luiz Inácio Lula da Silva's third term as president of Brazil would look very different from his first two, there are few doubts left after the bizarre events of January 8th. 
It was on this day that thousands of supporters of the former president, Jair Bolsonaro, took to Brazil's capital to violently take over the heart of Brazil's democracy — its national congress, Supreme Court and National Palace. The aftermath of the events — which obviously have a resemblance to the January 6, 2021, insurrection by former President Trump supporters on the U.S. Capitol — laid bare for everyone to see the profound polarization in Brazil's political landscape.  
Thorn in President Lula's Side 
The result of the insurrection in Brasilia is that President Lula must now prioritize law and public order issues over economic and social issues. This adds a new and unexpected challenge to the presidency of a country already burdened by massive infrastructure needs, huge deficits, high interest rates and growing pandemic-induced poverty levels.  
How does President Lula's new administration deal with these pressing economic and social issues when news headlines every day point to a preoccupying level of organization and planning in the insurrection of January 8th? The events in Brasilia seem to have been funded in part through crowdfunding mechanisms among the participants and their sympathizers. 
The Army's Loyalty Is Questionable
There are questions about the reaction from the police and armed forces, who many consider complacent in their response, or maybe even sympathetic. Already, the head of the Brazilian army, General Julio Cesar de Arruda, has been removed by President Lula, signaling concern that the country's military, long an institution cultivated by former President Jair Bolsonaro, may not be a neutral actor in this political theater. President Lula himself alluded to it after the events saying, "There were many people complicit in this. There were many from the (military police), many from the armed forces complicit." 
As the economic engine of South America, how Brazil emerges from its current political challenges will set a clear tone for the region.
A key question is whether the violent attacks on Brazil democratic institutions was a one-time affair akin to January 6th in the United States or are a harbinger of things to come. Sadly, it is still too early to answer that question. There have been other reports before and after President Lula's inauguration that are a cause for concern. This includes police finding an oil tanker with an explosive device a few weeks before Lula's inauguration, attacks on national electrical transmission assets, and plans to sabotage oil refineries in the country. 
Leading Brazilian political analyst, Ricardo Sennes foresees an ongoing movement to destabilize the current government: "We still have room for other events. I think these events will not happen in one or two months, probably. They will wait for another political crisis or some kind of scandal … that could be a new event that you rise against. This kind of movement, combining some strategic steps with some attacks with a strong movement, protestors in the street, etc. This may occur again in the future."
Not All Bad News
Yet not all news is bad news. The government, seemingly recognizing it must move forward with its economic agenda, has already announced a fiscal package composed of tax increases and spending cuts aimed at taming the country's huge budget deficit. "This fiscal restructuring program is based on the assumption that there is no lasting sustainable growth with a deficit of 230 billion [Brazilian real, $44 billion],"  said Simone Tebet, Brazil's minister for planning.
There are glimmers of good news on Brazil's economic radar, notwithstanding silly, pie-in-the-sky ideas like a Brazilian-Argentine Common Currency that was recently floated at the summit of Presidents Lula da Silva and Alberto Fernandez. 
Worldwide economic forecasts are being revised upward, leading to higher prices for commodities critical to Brazil, such as soybeans and oil. And lower-than-feared global inflation means that the dollar will continue declining in value. Brazil's inflation rate also fell to under 6% in December. This will all help mitigate the Central Bank's tough interest rate policy.
Political Turbulence Across the Region
While all this is good news, the fundamental problem is that little can be accomplished in terms of structural reforms. Exports can improve with a better global outlook, but both foreign and domestic investment will continue to suffer without real reforms in Brazil. Polarized and corrupt political parties have always been an impediment to Brazil's growth — now anemic at a projected 1% in 2023 — but January's events in Brasilia have accelerated the political animosities to supersonic speed.
It's impossible to avoid viewing early January's events in Brasilia through the prism of broader political turbulence across South America. Peru is facing nationwide protests following the attempted coup from former President Pedro Castillo and his eventual removal from office. 
Bolivia is also in the midst of public demonstrations following the arbitrary arrest of the governor of Santa Cruz and opposition leader, Luis Fernando Camacho, deepening the already authoritarian nature of Luis Arce, the country's president. Chile is still reeling with the consequences from the failed attempts to rewrite the country's constitution. Argentina faces increasing economic uncertainty from spiraling inflation and an election later this year. 
As the economic engine of South America, how Brazil emerges from its current political challenges will set a clear tone for the region. If President Lula succeeds in dampening the country's political polarization, and if he can successfully govern from the middle while addressing social needs and reactivating the economy, it will show the way for other countries to follow.