Geopolitics
What Does the Future Hold for Latin America in 2023?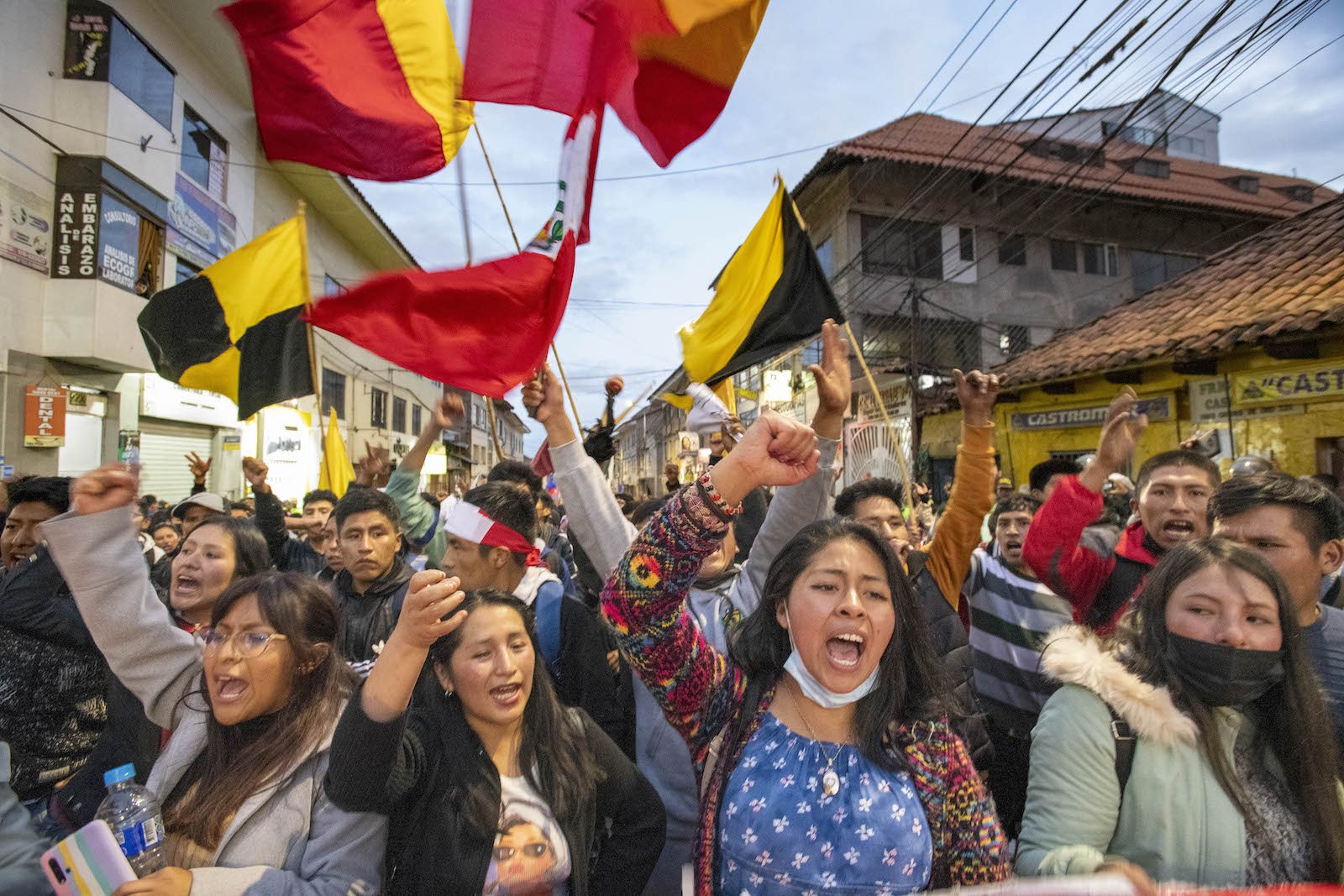 Adios, 2022! Aren't we glad Latin America's painful year is ending? 2022 was a year of electoral surprise, political instability, economic uncertainty and democratic-erosion throughout Latin America. And the year is closing with a bang, as a political crisis swirls over Peru after former President Pedro Castillo's attempted self-coup on December 8th.
Former President Castillo's announcement, which resulted in his arrest, caught most analysts by surprise. It is a bad omen for 2023. Latin America is still sorting out the devastating effects of the pandemic and facing the most challenging economic outlook in generations. Amid this turbulence, let's take a look at what 2023 may bring in the region's most important countries. Here is our list of countries and issues to watch carefully in the coming 12 months.
Argentina Facing an Election
In Argentina, 2023 promises to be a pivotal transition point for a country that is reliably unpredictable. After the dust settles over Argentina's extraordinary win at the World Cup, the nation will elect a new president in 2023 amid economic troubles and high inflation. 
Given the precarious performance by President Alberto Fernández, who has yet to announce his reelection intentions, Argentina may see a rightward swing with the election of a right-of-center leader, such as former President Mauricio Macri, who sure seems to be acting like a candidate, or Buenos Aires mayor, Horacio Rodríguez Larreta, who is widely expected to run. 
But our dark horse is the perennial third-way candidate and current economic super minister, Sergio Massa. Due to his recent reconciliation with the Peronistas and his, so far, laudable performance as manager of Argentinian's economy, Massa may this time around have the support of the Peronistas, making him a formidable contender. While Massa so far has denied interest in running for president, the recent conviction for fraud of former president Cristina Fernández de Kirchner and her subsequent disqualification to run for public office make Massa an attractive option for the Peronistas to remain in power. 
Rocky Times in Brazil
While Argentina is about to elect a new leader, Brazil just voted for former President Luiz Inácio Lula da Silva to lead its fortunes for the next four years. Lula returns to power older and angrier after his now-invalidated time in jail. He faces important economic and political challenges. 
Politically, he needs to try to keep together the wide political coalition that elected him, which was more anti-Bolsonaro than pro-Lula. But his main challenge will be to meet his social program commitments. 2023 is a very different economic time than the booming commodity prices era that blessed Lula's first administration. Can Lula's stature and international standing bring Brazilians together? It's hard to imagine a strengthening of the center in Brazil, an increasingly polarized country with a strong streak of Bolsonarismo alive and well. We foresee a stormy and rocky 2023 for the Lula administration, which will put to the test his fragile governing coalition. 
Washington's opening toward Venezuela, designed to lower global oil prices, could include small changes on family reunification and humanitarian assistance, such as allowing restarting U.S. flights from the U.S. to Venezuela. 
Pivotal Year for Peru
As mentioned, Peru is becoming increasingly mired in crisis, with nationwide protests from supporters of former President Castillo who believe he was unjustly removed from power, despite the fact he sought to rule by decree and shut down the Congress. 
We expect that elections will occur sometime this year as a way to overcome the crisis. Current President Dina Boluarte has supported elections in December. Indeed, it is hard to imagine a scenario where early elections don't take place as part of a negotiated agreement with Congress to pacify the country. However, with a broken party system and strong anti-establishment sentiment, the election results may bring to power another populist leader who could bring even more dramatic changes to the country. 
Economic Headwinds in Colombia
In Colombia, we will be looking at how President Gustavo Petro reacts to the increasingly challenging economic situation he is likely to face. His government is already talking about imposing price controls and other market interventionist policies to tame inflation. President Petro, so far, has been able to secure an important fiscal reform victory and continues to pursue a policy to rid the country of hydrocarbon mining and oil exploration — laudable but complicated goals when nearly half of the national budget is driven by carbon-intensive extractives.
So far he remains fairly popular. If his popularity begins to wane in an increasingly tougher economic environment, expect President Petro to revert to what he knows best: siding with the protesters and advocating anti-elite policies. We will also be looking to see if in 2023, the Colombian political opposition finds itself a pulse, as so far, it has not been able to find a message or leadership to counterbalance President Petro's activist agenda. 
Meddling in Elections in Mexico
Mexico is, unfortunately, the most depressing of the already negative regional predicaments. 2023 will bring strong political winds as the race heats up to replace President Andrés Manuel López Obrador in 2024. AMLO has already polarized Mexican society by trying numerous times to reform the constitution to favor his own or his party's reelection.
Given his repeated failed attempts at changing the constitution, AMLO is now in full attack against the independent Electoral Institute. AMLO's move to neuter the INE has come under international criticism, but he has moved forward with his initiative that will erode Mexico's democratic integrity and is feared to be an effort to benefit his political party, Morena. Combined with the strengthening and politicization of the army, AMLO's democratic credentials are under fire.
We will be watching who becomes AMLO's heir apparent. The two frontrunners, Mexico City Mayor Claudia Sheinbaum, and Foreign Minister, Marcelo Ebrard, have already begun to openly campaign to succeed AMLO and are both vying for his support. Sheinbaum remains the favorite as she is seen close to AMLO's inner circle and political beliefs, while Ebrard, who was once the president's political opponent, continues to be seen with suspicion by many in AMLO's Morena party as an opportunist.
US and Venezuela
Lastly, what happens in China and the United States greatly affects Latin America. We recently wrote about China in the region, so we will end by simply pointing to the U.S. administration's softening stance against Venezuela. Recent moves will allow Chevron to, once again, export oil from Venezuela to the U.S. Washington's opening toward Venezuela, designed to lower global oil prices, could include small changes on family reunification and humanitarian assistance, such as allowing restarting U.S. flights from the U.S. to Venezuela. 
This analysis doesn't bring a lot of seasonal cheer. 2022 saw democratic institutions eroding in the region with a real impact on rule-of-law. And as the global economy slows in 2023, Latin America's financial position is widely expected to worsen. How do new, left-of-center governments respond as they seek revenue for social programs? Expect greater intervention in markets and impact on the private sector. Happy New Year.