Technology
The Future is Now at the Port of Rotterdam: 3-D Printing Case Study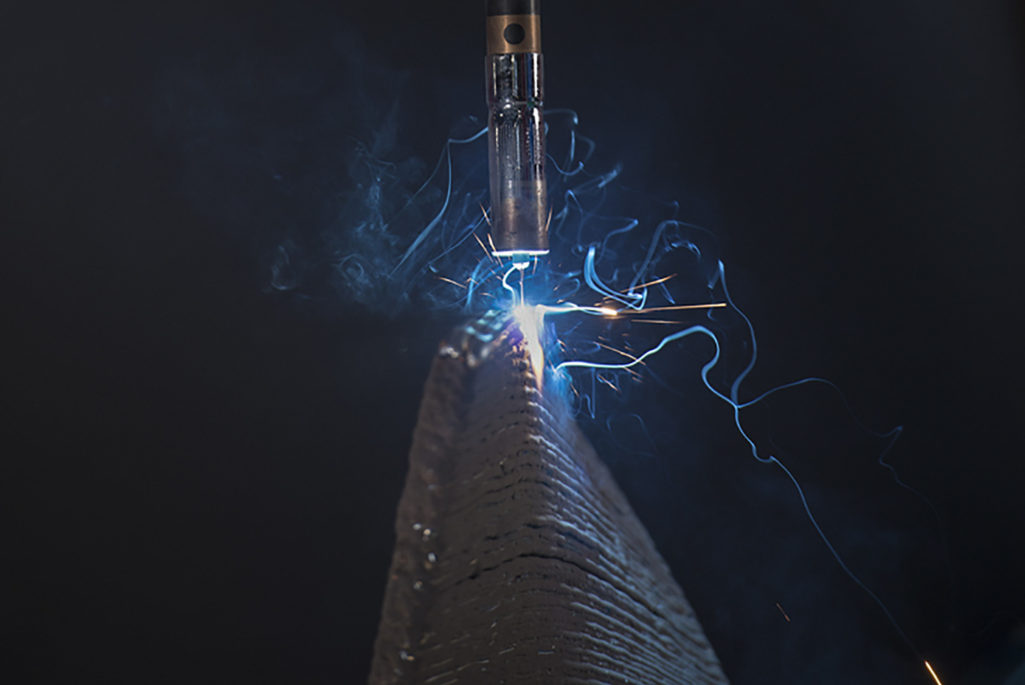 Industrial spare parts are the lifeblood of the shipping industry; the ability to supply these parts wherever and whenever they're needed—via 3-D printing—promises to revolutionize the marine environment. The Rotterdam Additive Manufacturing Lab (RAMLAB) is the first initiative of its kind and could be the first step toward seeing this technology more widely used within the marine environment in the future.
The 3-D printing industry is estimated to be worth $10.8 billion by 2021, and the marine industry, which has been slow to adopt the additive manufacturing processes associated with 3-D printing, stands to be among those industries with the most to gain.
A breakthrough report, 3D Printing of Marine Spares, compiled by a group of Dutch interests completed in 2016, led to the development of RAMLAB. The lab is laying the foundation for the 3-D printing of metal parts for the maritime and offshore sector, with the aim of creating an additive manufacturing ecosystem.
RAMLAB's ecosystem is made up of the full spectrum of additive manufacturing players: hardware and software providers from the Netherlands and abroad, end users, education and knowledge institutes, testing facilities, and certification bodies and engineers. The goal is to build a complete digital manufacturing infrastructure within three to five years with the ability to design, produce and repair parts on demand.
Efficient Technology
To make spare parts, 3-D printing robots weld layer after layer of metal to create products up to 2x2x2 meters in size. The biggest advantage is speed: a traditional casting process can take six to eight months, but by using 3-D printing, the same process can be accomplished within several weeks.
RAMLAB's machine is based on a technology called wire arc additive manufacturing, which is currently the most suitable technology for the production of large metal parts. It uses an electric arc as its heat source and steel wire as feedstock, has various technical advantages, and is much cheaper and less time-consuming as it makes use of ready-made steel objects to be printed on. For example, the welding machine doesn't have to print the core of the object first, but only has to weld the blades, thus saving precious manufacturing time.
Bringing the Future to the Port
RAMLAB has become first maritime-orientated additive manufacturing lab in the world. A challenging task, because the field is new and largely untested. Yet the successful implementation of a 3-D printing ecosystem will force ports to change.
There will be a change in function and opportunities for employment; however, filling the talent pipeline will be a challenge unto itself. The processes involved require skilled labor and people with higher education, who are in short supply.
RAMLAB hopes to accelerate the cross-industry adoption of hybrid manufacturing for large-scale parts on demand.
To achieve its vision of manufacturing certified metal parts on demand through additive manufacturing, RAMLAB has built a network of partners that provide hardware, software, and guidance on certification of the process.
The lab also has a growing list of members that understand the potential of additive manufacturing. Every partner and member makes sure to share knowledge and input at RAMLAB. For example, the machinery at RAMLAB is installed by its partner Valk Welding, a specialist in developing and delivering robotic welding systems.
First Pilot Component
Recently, RAMLAB and partner Autodesk have revealed the first pilot component to be made at the port. A ship's propeller was made using a hybrid manufacturing process combining wire and arc additive manufacturing using industrial robotic arms and subtractive machining and grinding techniques.
Autodesk, which has expertise in how to design and manufacture using both the latest additive manufacturing techniques and more traditional CNC and machining methods, has been in close collaboration during the ship propeller pilot project. The next step will be for a final, to-scale version to be manufactured and fitted to one of the partner's ships in the summer of 2017.
With the work being done at RAMLAB, the group hopes to accelerate the cross-industry adoption of hybrid manufacturing for making large-scale parts on demand. This aim is to make the Port of Rotterdam not just an important gateway for Europe, but also a leader in the development of new manufacturing methods.
Lessons Learned and Future Use
The pilot project, run out of the Port of Rotterdam, has provided several lessons learned regarding the benefits expected in the near future, when additive manufacturing is mature and accredited as a legitimate production technology for marine parts. The following trends were revealed:
Faster production: New parts can be prototyped (in nylon or other plastics) and fitted. Based on that design, a metal part can be 3-D printed in a matter of days, whereas traditional manufacturing often takes weeks or even months. In light of the fact that, more often than not, ships are carrying cargo that is in need or perishable, a positive business case can almost always be made for 3-D printing.
Less tooling, fewer investments required: Contrary to public opinion, 3-D printing requires fewer investments in tooling and other production-process-related costs. Instead of factoring in the amortization of an expensive 3-D printing machine, making use of service providers can easily overcome these costs. In addition, no expensive molds are required, and cheap molds or dies can be produced by 3-D printing, allowing for smaller manufacturing runs to be produced.
Optimization of design: Lightweight adjusted designs can lead to more efficient use. Quantifying potential efficiency gains often helps to make a positive business case. But customer demand needs to be very clear and the added value of a better solution needs to be made tangible to have the proper discussion with a customer about the selection of the production technology.
As exciting as these trends are, the reality of today's current environment precludes many of these benefits from being realized. Standardization, classification, quality control, and validation of design and product all need to be addressed to reach a situation in which international governing bodies have the rules and regulations in place to use additive manufacturing in a similar manner as traditional manufacturing methods.
In view of the expected benefits, the pressure will be on the relevant authorities to create advances in this field in the near future.