Technology
The Risks and Rewards of Tech Innovation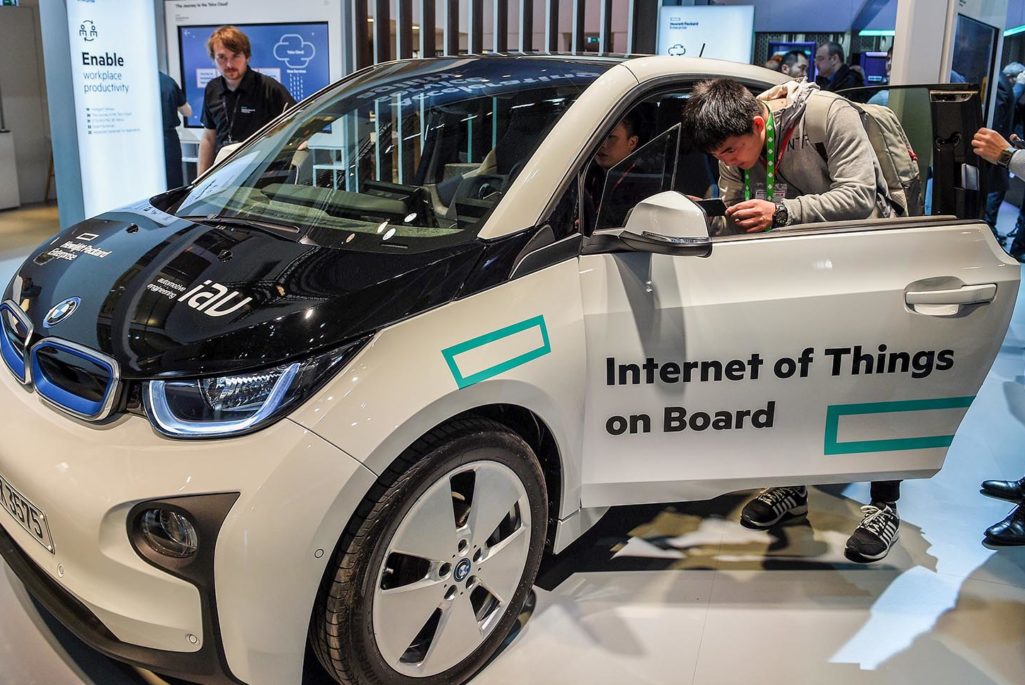 Connected and autonomous vehicles may still sound like a pipe dream to many, but they are already bringing significant benefits to drivers and businesses. Many of the advantages—including safer, more efficient journeys and reduced insurance premiums—come through insights gained by analyzing the data that vehicles constantly produce. Now, addressing concerns regarding data is key to the future of autonomous vehicles. In fact, the approach to data use and data governance issues for autonomous vehicles can help inform other technology innovators as they, too, look to generate, collect, store, analyze, and monetize vast amounts of data.
Autonomous technology is widespread in many of today's production vehicles in the form of advanced driver assistance systems (ADAS). Features such as adaptive cruise control and lane-keeping technologies allow the automated control of acceleration, braking and steering for periods of time on motorways and in congested traffic. Meanwhile, several insurers are using connected systems—commonly known as telematics—to monitor customer driving patterns. As an incentive, they encourage drivers to share vehicle data in return for reduced insurance premiums for safe driving.
Drivers happy to share data in return for benefits
Figures released by the British Insurance Brokers Association revealed a 40 percent increase in the space of a year in the takeup of so-called telematics-based motor insurance policies in the UK. Today, almost 455,000 UK drivers use the technology to monitor their driving skills in exchange for cheaper premiums.

Road to Opportunity
As vehicles become more autonomous and connected, the amount and type of data they generate will rise and shift. Today's average British motorist will drive a total of about 557,000 miles in their lifetime, spending an average of seven hours per week in their vehicle. Full vehicle automation has the potential to fundamentally redefine the "car space" as it frees up time for other activities, such as shopping or gaming.
As a result, autonomous and connected vehicles will essentially become new social environments—known as the "third space"—on par with our homes and workplaces and from which users can engage in digital experiences. This change to the driving experience will dramatically increase the potential value of data generated by autonomous vehicles: The growth in the value pool from car data and shared mobility may rise to an estimated $1.5 trillion by 2030.
Big data and autonomous vehicles make a perfect match. During operation, autonomous cars will generate data that automakers or suppliers may use to improve safety, reduce the amount of time spent driving, and lower the cost of operating a vehicle. At the same time, data could be used for research and development or to optimize and customize marketing based on a holistic customer-value management approach.
Regulation will play the most important role in autonomous vehicle development.
For example, autonomous vehicles could potentially expand the global market for location-based services, creating a multibillion dollar business that could reach as much as 15 percent of the global online advertising market, assuming privacy hurdles will be overcome. This scenario will no doubt give rise to many new and significant business opportunities for ambitious, forward-looking companies. As a result, leading technology companies like Google and Intel are looking to take advantage of existing data processing capabilities and devising onboard features and services to sell.
Warning: Challenges Ahead
As the amount and variety of data collected increases, privacy issues will come to the fore, along with concerns about how the data is managed:
What data about a driver's behavior and vehicle use should be collected?
How should it be collected?
How should it be organized and stored?
What liability exposures could arise from the storage of data by the telematics or autonomous systems?
And there are other challenges to overcome, some of which are holding back development of connected and autonomous vehicles:
Legislation playing catch-up: Regulation, both in relation to new technology and data ownership/protection, will undoubtedly play the most important role in autonomous vehicle development. Clear and harmonized regulation would enable startup operations to plan with certainty, public perception to improve, and entrepreneurs and businesses to expand without feeling held back by "red tape." This would, in turn, fuel the growth of the industry and allow innovation in the end-user experience—all backed by effectively regulated data use.
Security concerns: As vehicles become more connected, they are likely to become more vulnerable to hacking, a significant concern for manufacturers, operators, and owners. Consider that in early 2015 Land Rover recalled more than 65,000 cars to fix a software bug that could "unlatch" its vehicles' doors. In that same year, Fiat Chrysler issued a safety recall affecting 1.4 million vehicles in the U.S. after security researchers showed that they could remotely hijack a Jeep's digital systems. Recalls of this kind raise concerns over the possibility of a coordinated attack on a fleet of vehicles or on an even greater scale for terrorist purposes.
Establishing new "data relationships" with users: Drivers have shown a willingness to share data in return for benefits. However, data privacy and the right of individuals to control how their data is used and who it is shared with will play a key role in developing autonomous and connected vehicles, as well as other tech innovations. Consumers recently have lost trust in how organizations use personal data. For example, because many people prefer to browse the Internet incognito, their use of ad blockers could cost digital publishers over $27 billion by 2020. Such fears surrounding data use present a major obstacle to technology innovations.
Data Risk and Reward
Opportunities brought about by advances in technology go hand in hand with new challenges. As seen in the development of autonomous vehicles, data risk—including its collection, use, and governance—is a core challenge and one that must be addressed across a range of technology innovations. Whether it's a refrigerator connected to the Internet of Things to say "you're low on milk" or a machine-learning algorithm to improve health care delivery, data is at the core.
Adapting to an era of data-driven decision-making is not always simple. The challenge is in developing the correct business processes to realize the full potential of the data collected. As disruptive technology changes business models, key organizational stakeholders—from senior leaders to risk executives to operations employees to suppliers—need to be engaged in developing risk management capabilities and bringing insights to bear on business strategy decisions. Improving the use of data and analytics is among the most important components to meeting the challenges.
If data issues, among other concerns, can be addressed and assuaged, connected and autonomous vehicles will truly revolutionize the driving experience. The opportunities presented by the resulting proliferation of data may prove to be far greater than anyone could have imagined.
For more about how technology is changing transportation, see Marsh's Taking Shape – Technology in Transportation.