Economy
Three Steps to Reduce Brexit's Impact on Supply Chains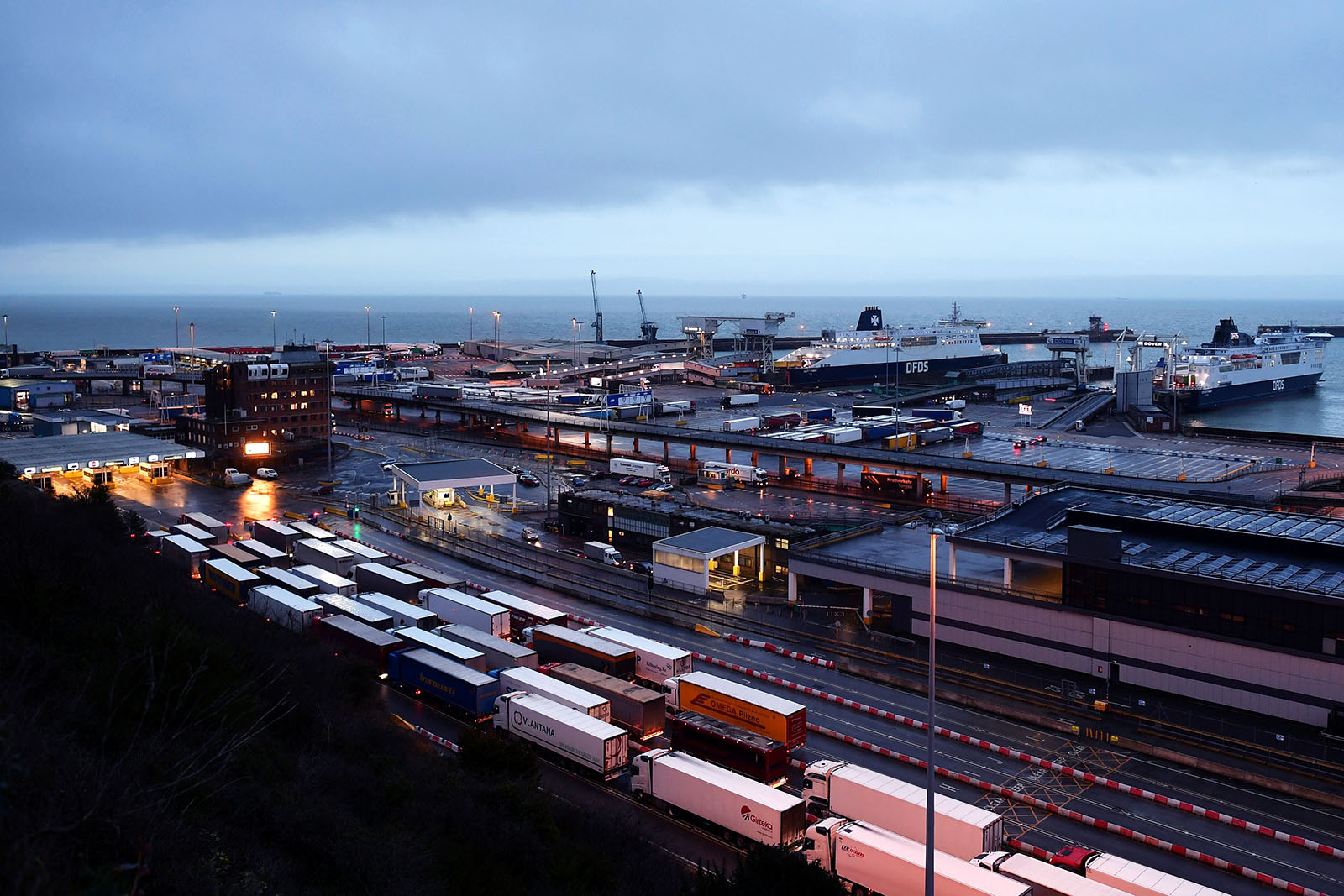 Trade talks between the European Union and the United Kingdom have struggled in recent months, meaning there's a very real prospect of a no-deal Brexit scenario. The COVID-19 crisis has added an extra layer of complexity to an already extremely uncertain environment.
Although supply chain leaders have been preparing for Brexit for years, the ongoing uncertainty around any deal or no-deal status means it is still not entirely clear what exactly they are planning for. As the current transition period ends December 31, 2020, businesses must deal with the impact of changing risk profiles, spiraling costs and revised commercial regulations.
To secure business continuity, we see three ways that companies can brace themselves for impact and build resilience: Understand the risks across a number of scenarios, simulate the potential impact per scenario and adapt the supply chain network.
Understanding Different Risk Scenarios
Businesses still do not know what the outcome of Brexit negotiations will be, which means they should try to anticipate the root causes of likely risks and their implications.
It is important to carefully look at the full range of Brexit-related uncertainties, not just the potential short-term disruptions, along the entire supply chain. Companies should consider the various sources of risk, ranging from financial to risks concerning supply, regulations, the environment, technology and security. While many supply chain leaders have plans ready for shorter-term actions, they should also have plans to cope with multiyear trade conflicts between the United Kingdom and the European Union. This will lead to high levels of uncertainty surrounding actual costs due to customs on raw materials and semi- and finished products, meaning large inventory buffers will be needed on both sides of the channel.
Quantifying the Brexit Impact
Each possible risk type needs to be given a price tag, depending on the geography and industry in which a company and its suppliers operate. To protect themselves, organizations should try to gain a clear understanding of how these risks can potentially affect their ability to meet their service level requirements on the supply chain side. Given the high uncertainty and innumerable decision variables, simulating a post-Brexit supply chain network is highly challenging.
Firms should focus on a few scenarios to limit simulation complexity. It's important to compare the expected cost if one or many risks unfold with the cost of creating a risk-sheltered network design. The costs of risks might differ significantly depending on the scenario setup and, therefore, have a crucial impact on the attractiveness of a scenario.
One area to think about is working capital: Our research estimates that firms in both the European Union and the United Kingdom will need to increase working capital by up to 55 billion euros ($64 billion) to buffer for delays at the border alone. This doesn't take into account additional safety buffers for potential trade conflicts that risk increasing costs by at least five or tenfold. As a result, many companies will need to increase investments in inventory, draining significant funds that could otherwise have been invested in areas such as growth or upgrading plants with more efficient machinery. As we approach the end of the transition period and the deal scenario becomes clearer, business leaders must attempt to gain a clear vision about the implications for their own working capital.
We expect that the repercussions of Brexit on supply chains won't become clear for many years, eventually signifying a new era for supply chains.
Design a More Resilient Supply Chain Network
Once companies understand the likely scenarios, they must take time to simulate the potential fall-out and compile a shortlist of preventative measures. These should serve as the foundation for supply chain planners to start adapting their network design to improve resilience. Some of these initiatives can be launched immediately to cope with the Brexit transition period, such as adjusting inventory levels. Others, like developing second source suppliers, will take careful preparation, but will pay off in the long term.
To build a resilient network, supply chain managers need to (re-)design various elements of their supply chain. We see four areas where companies will need to make radical changes, namely procurement, warehousing, manufacturing and transportation. For each of those elements, companies should build a Brexit supply chain checklist based on the following criteria. 
Procurement: As the supply of raw materials and components might be at risk or become much more expensive, companies should re-evaluate their existing sourcing mechanisms. This includes focusing on onshoring opportunities and local suppliers, or a second source supplier, to guarantee a reliable supply at competitive costs even in a scenario of ongoing uncertainty over European trade. They should also consider hedging foreign exchange and commodity-price risks, as well as renegotiating existing contract structures to account for the new situation.
Warehousing: In the short term, supply chain managers will also need to increase their safety inventory to ensure business continuity, as it is likely there will be ongoing issues such as deliveries being delayed at borders. Most Brexit scenarios will pose a threat to service levels, so forward planning is key. In the medium term, companies will need to re-assess their inventory strategy in light of new operating conditions. This might include a re-adjustment of inventory levels to reflect the new demand and supply conditions as well as potentially re-locating warehouses to outside the United Kingdom.
Manufacturing footprint: Companies will need to optimize their manufacturing footprints to account for the new situation. Over the medium to long term, it may be inevitable that U.K.-based production is also relocated to Europe to protect margins that would otherwise be eroded by import and export duties. Several car manufactures, which are especially impacted by those duties, have already announced plans to evaluate plant closures in case of a no-deal.
Transportation: Short term, it's essential to plan for disruptions and delays at the EU-U.K. border and put in place sufficient buffers to avoid late deliveries. Mid-term, entire transportation flows must be re-optimized to account for a new manufacturing and warehouse footprint.
The Outlook Beyond Brexit
We expect that the repercussions of Brexit on supply chains won't become clear for many years, and this will signify a new era for supply chains, in which inherent uncertainties will shape the supply chain continuity from a strategic, operational and tactical perspective. 
It's time to brace for the impact of Brexit. Planning and provisioning for risks is the most prudent plan of action at this stage, using each disruption as a learning experience to help companies respond in an agile fashion and figure out durable solutions for the future.