Technology
Tired of Meaningless Conversations? AI Can Help.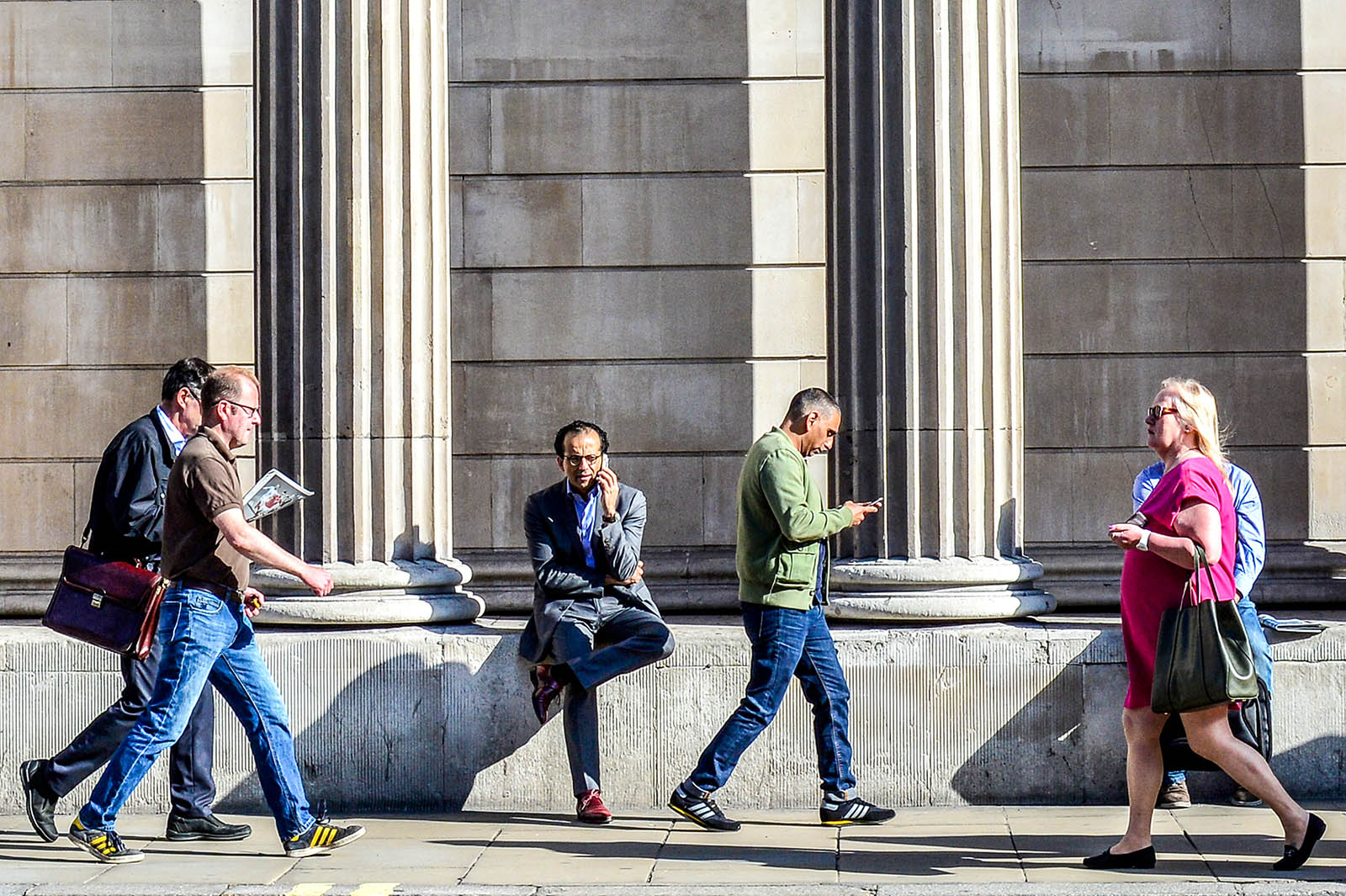 When was the last time you spent hours deep in conversation with someone, one-on-one? Was it over the phone, in a coffee shop or at dinner? How many of these quality conversations have you had recently?
Conversations matter beyond day-to-day family life and friendships — they are crucial in the workplace. Whether it's a conversation between colleagues, between the customer and vendor, or between neighbors, our ability to listen and respond is strongly tied to our success in the workplace.
Is Conversation Quality Dipping?
For better or for worse, most of our communication today takes place as small moments snuck in between the activities of the day. Some of these moments happen via email, others through texting, or by asking Siri or Alexa to communicate for you—all of which rarely involve hearing another person's voice or seeing their reactions.
These conversations can often feel shallow because, for most of us, without additional conversational cues that share insight into a person's state of mind when speaking, it can be hard to read the person and fully understand the meaning behind their words. We lose the opportunity to connect and, in some cases, to develop empathetic relationships. In other words, we miss out on that satisfying feeling of a good conversation — one in which both parties feel understood and like they could put themselves in the other person's shoes.
Eighty Percent of Conversation Is Nonverbal
Being able to converse well is essential, and a growing number of jobs in the future will require collaboration and engagement between customers and vendors. Customer service jobs, for example, require difficult and often emotional conversations. They're also the fastest-growing workforce in the U.S. economy, with research suggesting it will increase by 25 to 36 percent over the next ten years.
Conversations often have incredibly high stakes. Imagine, for instance, the last conversation in a job interview. A candidate is invited to meet with high-level executives and arrives fully prepared with knowledge about the company, competitors, and its business challenges. They give relevant factual answers, but there is still something off about the flow of the conversation and the candidate's ability to connect with the interviewer. It's hard to pinpoint exactly what happened. They don't get the job.
We've all felt that sense of discomfort when a conversation is going poorly, and there is pressure to figure out how to save the conversation. That missing factor—the seemingly intangible rapport and sense of ease—is often influenced by the nonverbal elements of the conversation.
In fact, over 80 percent of dialogue is actually communicated via nonverbal impressions. Not noticing or responding to these cues can cost you the job. For professions that rely on communication, the inability to effectively communicate could cost you a career entirely.
How Technology Can Boost Our Emotional Intelligence
To help us better understand those nonverbal cues and how other humans are feeling, technology companies are seeking ways to leverage AI to augment both automatic technology and people-to-people services. For both automatic programs and for customer service professionals, the goal is to convey an organization that can anticipate and respond empathetically to customer concerns.
Within the next few years, we will start to see the technologies that are ingrained in our everyday lives become more aware of our state of mind.
Within the next few years, we will start to see the technologies that are ingrained in our everyday lives become more aware of our state of mind and more responsive, in turn allowing us to better understand our own emotional state and helping us to become more emotionally intelligent.
Interactions with technology will become more personalized, relevant, authentic and interactive, becoming the norm—much like how we consider touch interfaces and speech recognition today.
AI Conversations in Health Care
Take, for instance, the use of AI in the health care industry. Customers are often dealing with sensitive and sometimes emotional issues. Customer service agents can field upward of fifty phone calls a day; by the last few calls, they might be less attuned to the emotional state of the customer on the other end of the line, missing key signs of concern, frustration and annoyance.
AI-based technology rooted in behavioral science is now able to alert the customer service agent not only of their own emotional state but also of the customer's emotional state. This valuable insight ultimately leads to more productive conversations and outcomes, overall optimizing the communication between two strangers and converting the encounter into one where a personal connection is built.
Innovations in machine learning, such as the use of sentiment analysis in precision nudging, are specifically focused on empathy and look to help us retrain our brains to identify moments for empathy. Some of the largest organizations in the world, such as Google and Amazon, are building these services into consumer-facing technology; others, like Johnson & Johnson, are simply upgrading traditional approaches to internal programs such as employee training. This approach of displaying conversational empathy via machine or person-to-person is extremely impactful in our day-to-day life — but even more so in our economy.
Tech Finds Its EQ
The development of mobile health solutions represents a big advancement in emotional AI. Academics and researchers have determined that by computing large amounts of personal and individualized data, they can better recognize symptoms of depression and advance care more readily.
Beyond health care, emotional AI has applications in nearly every industry imaginable, ranging from automotive to education to general communication. Imagine a student with a learning disability who is unable to properly communicate that they are struggling. With intelligent learning systems, that student could be provided a personalized learning experience that understands and adapts to their learning needs.
Evolving the Human-Machine Conversation
While the industry isn't there yet in terms of human and machine interacting at the level of human to human, many companies are making strides toward that direction. Using artificial intelligence, new technology can help users modify their behaviors—speeding up when necessary, filling moments of silence, and projecting more energy. The result is conversations that are well-paced, delivering messages from a confident, thoughtful, and active listener.
The nudge from technology to help us better understand how to communicate with others will have a huge impression on companies, societies and economies. Ultimately, with AI being so ingrained in our daily lives and at work, the impact will be exponential and felt on a global scale, making us all better versions of ourselves.