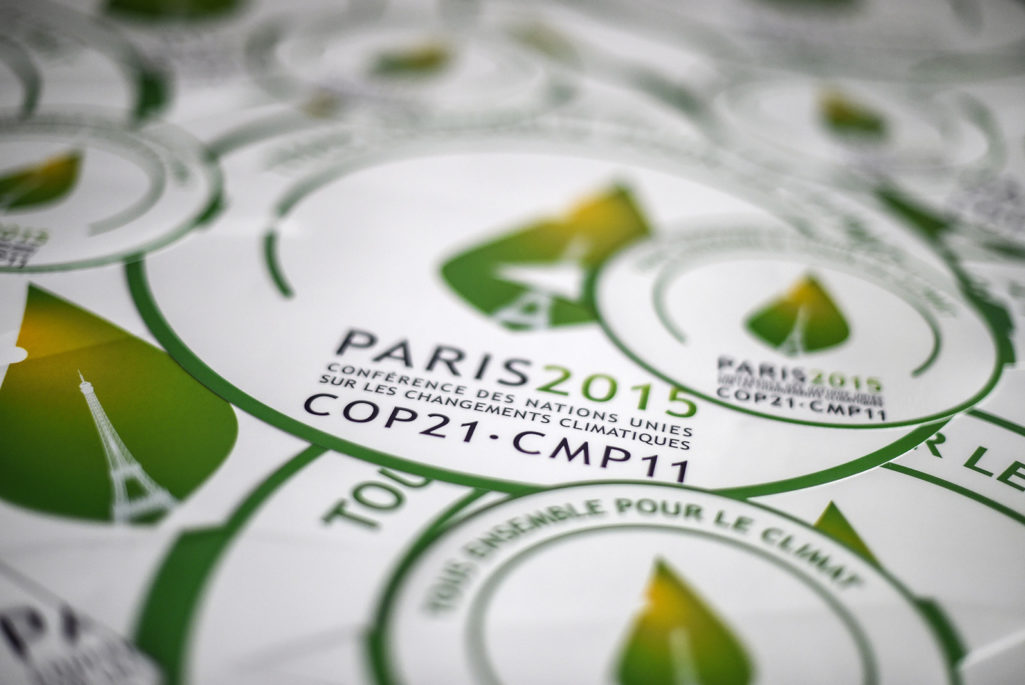 World energy leaders face a simple question: how do I continue to lead my business, my organization and my people to success during the most profound revolution in power generation for three centuries?
The answer is clearly not by depending on business as usual.
The original imperatives of renewable energy and energy efficiency were born out of the urgency to reduce greenhouse gas emissions to prevent disastrous climate change.
But the speed of technological advance and the success of new business models centered on multiple sources of renewable and cost-effective energy allied to smarter grids and emerging storage systems have created a powerful and profitable new economic paradigm in themselves.
Two things are clear as we move rapidly towards a new climate change agreement in Paris, in December, where nations will set down the pathways to keep us below a 2C degree rise in average global temperature.
First, the Paris agreement is only one part of a hybrid propulsion system that will drive this energy transformation forward, even faster than many now expect.
That system consists of the Paris agreement itself, a whole new set of national plans to take increasing climate action, a strong finance package to boost developing countries' resilient and clean energy development, and an unprecedented groundswell of non-state climate action and pledges from cities, regions, business and investors.
Second, while climate change demands that we achieve climate neutrality in the second half of this century, the enormous economic benefit for both business and government from clean and efficient energy offers one of the clearest, no-regret choices ever presented in human progress.
But we cannot just sit back yet and enjoy the transformation if it is to be accelerated and scaled-up sooner rather than later. Government, business and investors must work ever more closely to ensure that a climate-friendly energy future can materialize quickly to the benefit of all.
I have been most encouraged this past year, by the response of the energy sector and those who invest in it.
Almost the entire sector has recognized the scientific demand that the world must keep beneath the essential defense line of a 2C degree rise.
Climate change demands that we achieve climate neutrality in the second half of this century.
The Carbon Disclosure Project has just reported its survey showing many of the biggest producers of fossil fuels, including 28 of the largest by market capitalization, support a deal in Paris that will limit warming below 2C degrees.
The change was put into high perspective by the recent open letter from six major oil companies. BG Group, BP, Eni, Royal Dutch Shell, Statoil and Total all say they can take faster climate action, if governments provide stronger carbon pricing and eventually a global system that puts a proper price on economic costs of emissions.
The energy industry has taken many steps to increase efficiency and can certainly make many more advances here. It has started to diversify away from fossil fuel dominance. Some firms are already steering towards a 100 percent renewables future.
Meanwhile, grids are being rethought to encompass much higher clean energy input and distribution and battery technology is approaching breakthrough status.
Investors are taking on board forecasts, from the International Energy Agency and Bank of England among others, that fossil fuel companies risk wasting billions of dollars of investment by not taking global action to fight climate change seriously.
The "We Mean Business" coalition of companies with revenues totaling $3.5 trillion and investors with $8.1 trillion in assets wants a net-zero emissions long-term goal, where every country and every company can decarbonize.
There are three key areas where the energy sector can continue to support governments directly in their policies, incentives and plans.
Assist them at national and international level to apply effective policies and incentives towards a carbon price that reflects the real cost of emissions to the economy.
Be precise on how the industry thinks markets and mechanisms can achieve that without unacceptable disruption of state budgets or business continuity.
Be as open and clear as possible about how to transition the energy sector to meet the challenges of the 21st Century.
The G7 has already said it wants a long-term de-carbonization of the global economy by the end of this century and the G20 has pledged to remove fossil fuel subsidies over time.
Investors also need to know. The goal of all sides is an orderly shift of capital to clean, efficient energy investment. No one wants delay, uncertainty and disorderly transition.
The task ahead can sometimes seem complex and long but fundamentally it is already in our power in so many ways.
It is a remarkable fact that the International Monetary Fund has calculated that the net gain from fossil fuel subsidy reform, after subtracting the cost of higher energy prices to consumers from the fiscal and environmental gains, is equal to $1.8 trillion, or 2.2 percent of global GDP.
It is stunning when this is set against the finding of Lord Nicolas Stern's latest assessment that staying below 2C degrees could be achieved for an equivalent annual investment of no more than 2 percent of global GDP, possibly much less.
In other words, subsidy reform alone could generate enough funds for the essential transformation we need.
As always with humanity, it's a matter of choice, which is made easier when those choices have become ever clearer across multiple environmental, social and economic spheres.
This piece first appeared in World Energy Focus magazine, from the World Energy Council.