Environment
Why Innovation is the Key to Accelerating the Energy Transition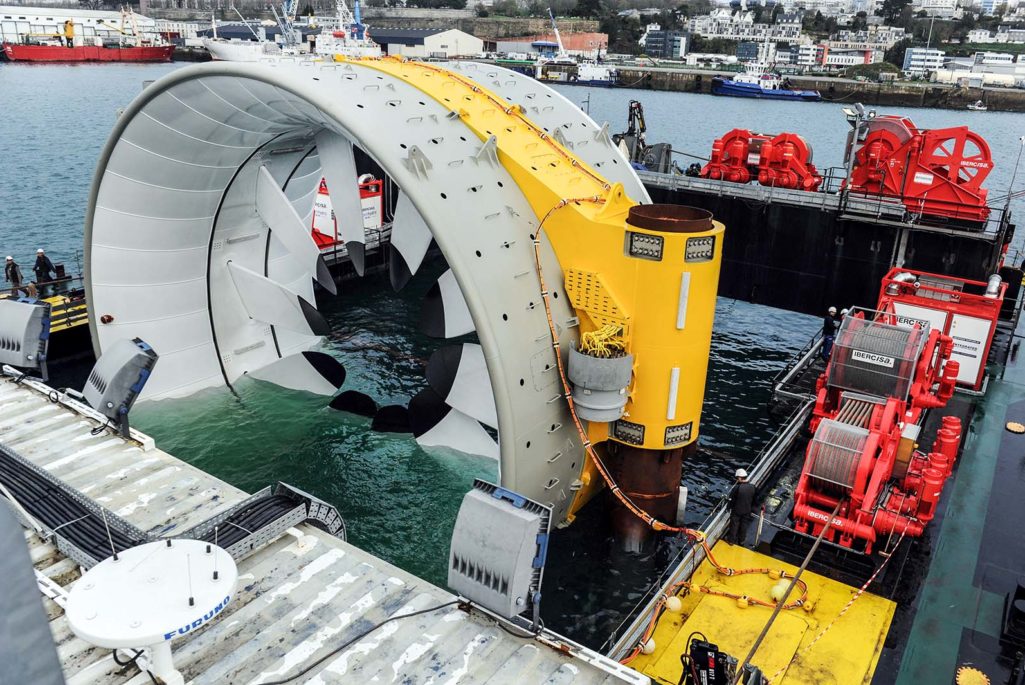 The energy sector is at a turning point and faces a range of growing challenges. The quest to finance the transition to a more sustainable energy system remains an issue that keeps energy leaders busy at work, while there is a growing acknowledgement that adaptation to new resilience challenges, smart innovation and regional interconnection will be key parts of the solution.
We are entering a period of what I would like to call a "triple transition." First, there is a "decarbonization transition." The Nationally Determined Contributions presented at COP21 and agreed on by the 177 countries that signed the Paris Agreement in April are a commitment to promote renewables and clean tech.
Along with the Paris commitments, 20 countries are doubling their clean energy research and development budget over the next five years. Industry leaders have also announced a Manhattan Project-type innovation drive.
Energy companies that are not at the forefront of innovation opportunities are likely to lose out. There may be no legally binding deal to force the energy sector to act, but companies that are not part of the innovation frontier may not be around in the foreseeable future. This represents what I foresee to be the biggest outcome of the Paris climate accords. It creates a lot of pressure, but also offers a massive opportunity.
Second, we can see the effects of "market design transition": increasing shares of zero-marginal-cost energy from intermittent renewables in combination with the decentralization of systems, increasing use of smart data and decreasing entry barriers for new suppliers. All of this will challenge the current market logic as a basis to deliver the investments that it takes to keep the lights on at all times. These new realities have impacts beyond electricity and also affect natural gas infrastructure, transport and other sectors.
Third, there is the "resilience transition." The impact of extreme weather events, cybersecurity threats and the energy-water-food nexus on the energy sector are powerful drivers to adapt and innovate. This will result in different ways of thinking about infrastructure and critical system components. To navigate these transitions with limited resources while fighting the headwinds of sluggish economic growth, investors and governments have to be very clear what their strengths and priorities are.
As we face this triple transition and look to the post-2016 agenda for the energy sector, we see that the analysis undertaken over the past five years through the World Energy Council and Oliver Wyman's World Energy Trilemma report create a strong foundation for countries to address the challenges of the energy trilemma of security, environmental sustainability and equity. Leaders need to come up now with innovative policies and look beyond the energy sector, which will require changes to the economy and to our transportation, manufacturing, construction and agricultural sectors.
This year's World Energy Trilemma report has identified five focus areas to support policymakers and energy leaders in their decision-making process: transforming energy supply, advancing energy access, enabling consumer affordability and industry competitiveness, improving energy efficiency and managing demand, and finally, decarbonizing the energy sector to meet the goals of 2020 and beyond.
This is why the World Energy Council is presenting the report at this year's Clean Energy Ministerial, in San Francisco, in front of ministers from countries including Australia, Brazil, Canada, China, Europe, South Africa, UAE and the U.S., in order to inform these discussions. These findings will also provide the foundations for many conversations at our 2016 World Energy Congress in Istanbul later in the year.
Policies and investments intended to change energy supply and demand at a national level will take time and will likely be disruptive; however, countries and energy leaders must act now on each of these focus areas to progress on the trilemma to support a thriving energy sector, a competitive economy and a healthy society.