Society
Why Southeast Asian Businesses Must Focus on Institutional Gender Diversity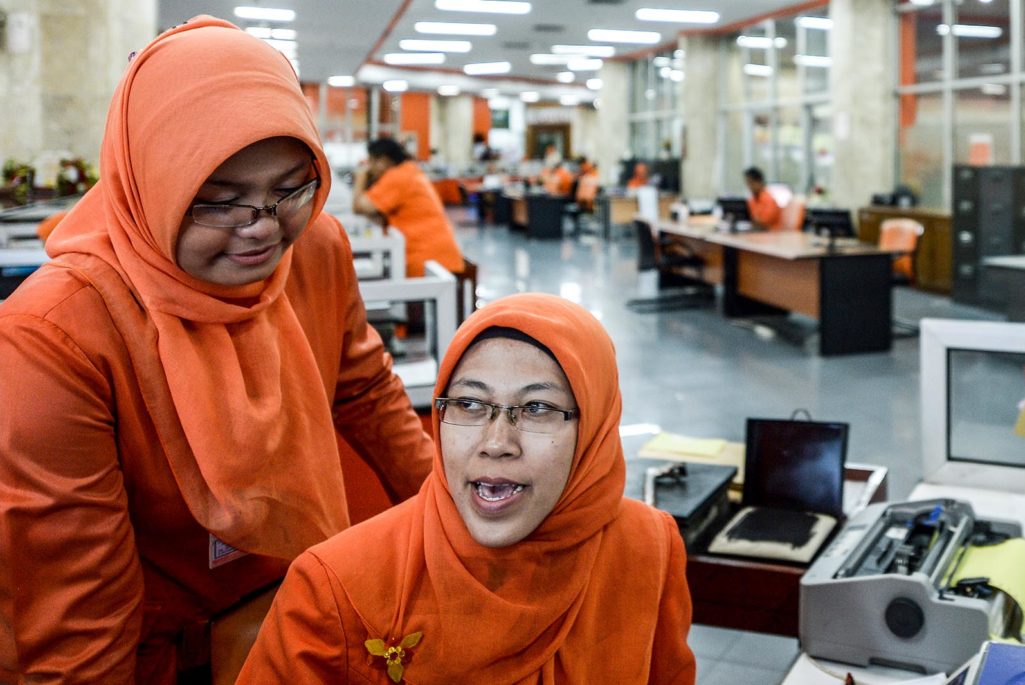 Research confirms what many business leaders have long known: companies that empower women as leaders and cultivate gender-diverse cultures perform better. They are also better able to meet the demands of an increasingly diverse customer base, of which a significant portion are women.
Yet, despite global commitments to improve gender diversity, women remain underrepresented at all levels in the workforce, with a marked decline in participation as career level rises.
In many ways, Southeast Asia is outperforming much of the world regarding women's participation in the workforce. In research funded by the Australian Department of Foreign Affairs and Trade (DFAT)—conducted in Indonesia, Cambodia, Vietnam and the Philippines—Women's World Banking found that in some regions of Southeast Asia, women participate at roughly the same rates as men, but those numbers vary vastly across the subregions. In lower-income areas, the labor participation rate for women is nearing equality to men. But, in middle-income regions, the gender gap is more pronounced. A 2012 International Business Report notes that the Southeast Asian region performs better than the global average in both number of women in senior management positions and the number of women chief executives. This is in contrast to Asia's rate of women comprising only 15 percent of executive and higher roles (versus 20 percent globally). Some hypothesize this is attributed to financial necessity and the large number of family-owned businesses, which contribute to more women assuming corporate roles.
Still, gender wage gaps are pronounced and the number of women in leadership roles within financial institutions in Southeast Asia is tapering. Although representation of women at the professional level in Asia in 2025 will increase slightly from 25 percent to 28 percent it will still be the lowest representation globally.
Southeast Asia must focus on what drives gender equity within their organizations to develop a pipeline of women leaders, improve parity, drive better business results and serve the women's market better.
What does Gender Equity Mean?
Most businesses have gender equality policies in place to support diversity and inclusion, but just hiring more women is not enough. Gender equity means women are equipped with the tools they need to succeed as individuals and team leaders at the same rate as men. Traditionally, workplace policies and performance management practices are designed to help men succeed. Despite corporate mandates for gender equality, bias within organizations continues to hinder women from advancing. Businesses must apply a "gender lens" to performance management processes to create an inclusive culture that provides women the same tools and resources to succeed and advance.
SE Asia must focus on what drives gender equity within their organizations to develop a pipeline of women leaders.
The Business Case for Diversity
Many studies show that inclusive business cultures lead to better financial performance, improved customer relationships, innovation, and attracting and retaining talent. Companies with a strong track record of gender diversity are 15 percent more likely to have higher earnings than their peers. Fortune 500 companies with the highest representation of women on their boards significantly outperform the others. Moreover, global GDP could increase by 26 percent if women have parity in the workforce, adding $28 trillion to the world economy.
Data from the financial institutions that comprise Women's World Banking's network confirms that institutions that are more diverse—having more than 35 percent women board members, managers and staff—have a higher Return on Assets (ROA) and serve more women clients. Over the last three years, 10 of Women's World Banking's 29 network members have met or exceeded that 35 percent threshold. The 10 companies that meet the threshold have 81.7 percent women clients, and the rest have 60.5 percent women clients. Those same 10 companies have an ROA of 3.7 percent, and for the rest, it is 3.0 percent
Businesses that do not strive for greater gender parity are not only missing out on profits, but on perspectives and ideas. Inclusive cultures that allow all employees to speak and participate freely promote innovation. Studies show women are more educated and enter the workforce in roughly the same numbers as men, and yet very few make it to the level of senior management. This indicates businesses are losing talent.
Interestingly, data shows there is consistency between the kinds of traits people define as feminine and the traits that people prefer in leaders. The traits that people tend to define as masculine are the same ones that do not rank as highly in terms of making a good leader.
Barriers to Gender Diversity
If most companies have policies in place to support gender diversity, why aren't there more women at the top? Women's World Banking research has shown that there are systemic barriers to women's advancement that step from cultural norms, as well as lack of sustained, strategic focus on gender and talent development. For example, managers often maintain "mental models" of what leaders look like and assumptions that women and men prefer certain kinds of jobs. Many financial institutions in Asia (and globally) assume that women leaving their organizations do so to take up family and child rearing responsibilities. Additionally, there is often lack of support at home that allows a woman to balance her responsibilities at home and at work (e.g., childcare).
What Can be Done?
Businesses need to invest in sustainable programs that build and support an inclusive culture and pipeline of women leaders. They also need to help men support, mentor and advocate for the advancement of women. Business can examine their policies and address the unintentional biases by:
Implementing flexible work conditions that support all employees. Options such as shortened workdays, the ability to work from home and part-time hours enable women and men to balance their dual role at home and in the workplace. It is important that the policies that support mothers and women do not exclude men. There is often a stigma attached to "women-" or "mother-" specific policies and men perceive them as irrelevant.
Developing clear and consistent objectives for gender equality and diversity that are actionable and measureable. Having objectives in writing is not enough; management must be held accountable for creating an inclusive culture.
Investing in training and leadership programs that build inclusive cultures and focus on mentoring and advocating for the advancement of women.
Collecting and sharing gender-disaggregated data to promote awareness.
Having gender equality policies in place is not enough. Failing to create sustainable and equitable policies and processes that promote gender-diversity could cost businesses great talent, innovative ideas and profits.