In Practice
Workplace Mental Well-Being: What the World Can Learn From Latin America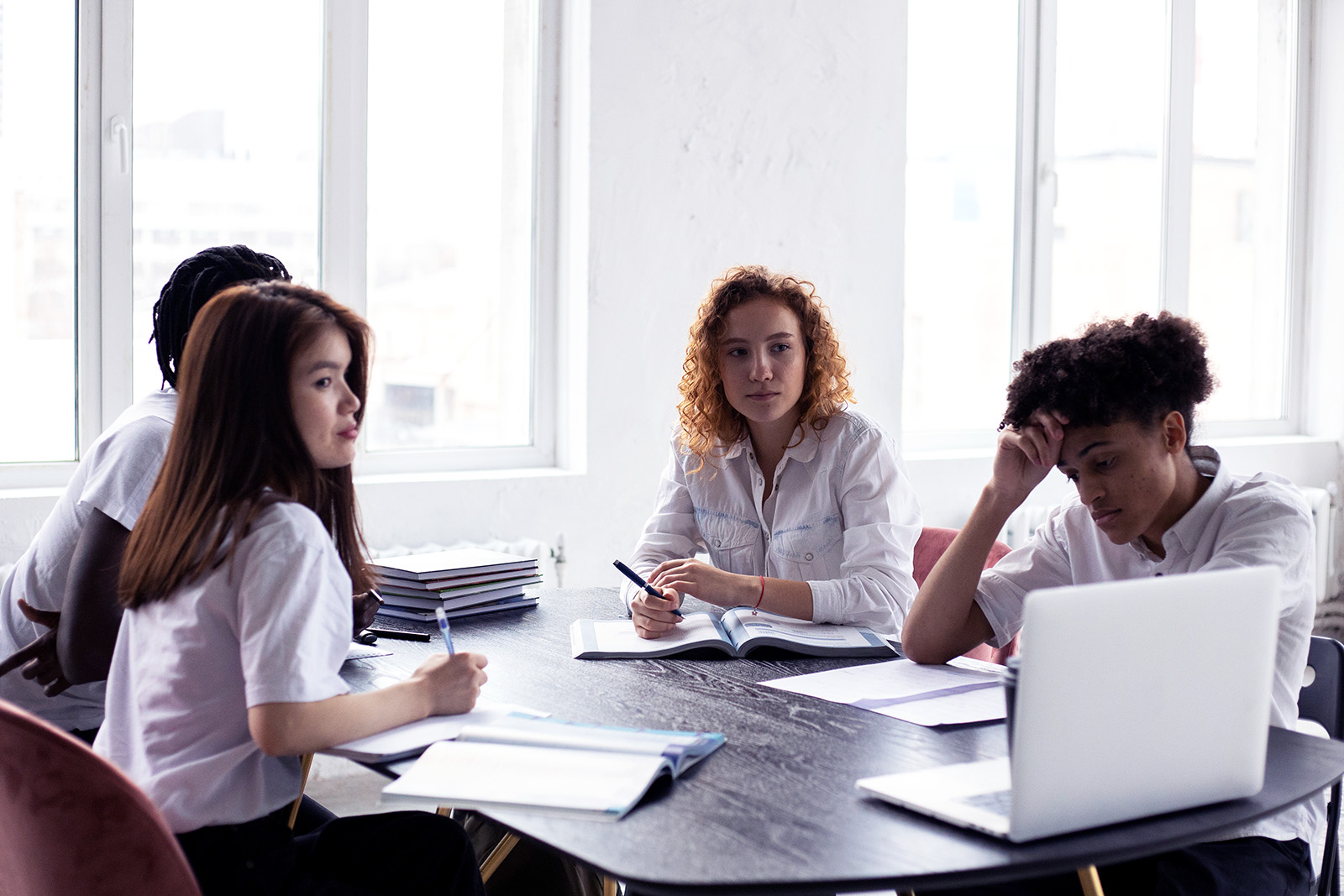 Mental ill health is not only a societal issue, but also one with critical importance for workplaces. Since most adults spend a substantial part of their days working, workplace conditions like job demands and organizational culture can have profound effects on people's physical and mental health. Poor mental health among employees contributes to lost productivity. Indeed, depression and anxiety disorders alone are estimated to cost the global economy $1 trillion each year in lost productivity. 
The COVID-19 pandemic has only further exacerbated mental health problems. Latin America has been hit particularly hard during the pandemic, with the death toll at nearly 1 million at the time of writing. Brazil, Mexico and Colombia are the countries with the highest number of deaths in the region. The increased levels of social isolation, grief, anxiety, burnout and substance abuse induced by the pandemic have no doubt aggravated workplace mental health.
Amid a heightened global need for workplace action on mental health and well-being, Latin America offers exciting examples of policies to strengthen employee mental health monitoring and implementation.
Mexico
Mexico has one of the highest rates of work-related stress globally. Moreover, one in two respondents in a recent online survey reported facing psychological distress because of the pandemic. Companies have historically failed to ensure their employees' mental well-being, with some estimates suggesting that 85% of companies fail to look after employees' mental health, and fewer than three in 10 organizations take action to reduce mental health-related social stigma in their workforce. 
To tackle this situation, the government of Mexico enacted a regulation that requires institutions, private initiatives, and state and municipal governments to identify psychological risk factors that may exist in their environments. The regulation mandates organizations to establish mental illness prevention policies, analyze risk factors and take resulting actions to improve employees' well-being. It is a promising first step in the creation of healthier workplaces in Mexico by necessitating that organizations be more proactive about employee mental health. The Oxford Business group notes that medical professionals would help guide the process and that employee confidentiality would be imperative. 
Colombia
Colombia's long history of conflicts between the government's military and opposing armed groups has contributed to deteriorating societal mental health for decades. Ongoing social instability, including violence, forced displacement, homicide, extortion and drug trafficking no doubt continues to worsen employee mental health in the workplace. 
In 2013, the Colombian government enacted Law 1616, which established mental health care as a fundamental right. The law laid down the responsibilities of the federal government for the promotion of mental well-being and prevention of mental health issues. Meanwhile, Resolution 2404 aims to tackle mental health issues in the workplace. It mandates employers to conduct psychosocial risk assessments in order to understand the state of employee mental health, in addition to providing protocols for mental illness prevention. 
Peru
On average, one in five Peruvians suffers from a mental health disorder annually. The most frequent disorders are depressive episodes, alcohol and drug abuse, and domestic violence.
The coming storm of mental health problems will put business productivity and societal health at dire risk if no immediate and decisive action is taken.
The government of Peru promulgated the Health and Safety at Work Law in 2011. The law recognizes psychosocial factors as part of the risks present in the labor activities, and requires employers to evaluate, foresee and monitor risks to workers' health. In 2019, Peru passed the Mental Health Law, which requires organizations to implement workers' health promotion programs. Such programs focus on identifying stress factors, promoting healthy habits, encouraging self-care, improving work-life balance and recognizing employee well-being achievements. 
What Can the Rest of the World Learn From Latin America?
These decisive measures in promoting employee mental wellness in Latin America have shown promising payoffs. A recent study in the region found unprecedented growth in the use of employee mental health benefits, a sign that the stigma around workplace mental health is gradually diminishing. In particular, compared to pre-COVID-19 times, the use of employee assistance programs grew from 38% to 49% while that of virtual stress management programs doubled from 27% to 51%. 
Mercer Marsh Benefits survey data from the region show that, in Colombia, 53% of employers now have programs to reduce stigma regarding mental health. In Mexico and Peru, one in three employers have such programs. These programs offer a broad range of initiatives, including mental health education campaigns, efforts to strengthen diversity and inclusion policies, guidance on how to communicate about mental health, and leadership coaching to remove the mental health stigma.  
Government mandates on mental health have certainly pushed employers to act on improving workplace mental health. In the whole region, half of the companies developed employee mental health tools and strategies to be compliant with the legislation, and one in four companies now has a psychological risk assessment for their workforce. 
Thus the social and employment policies on mental well-being from Mexico, Colombia and Peru can serve as examples for governments and employers globally to pick up the pace. At the country level, governments must ensure quality and accessibility of mental health services by increasing health care budget allocations for mental health and having sustainable workforce planning to increase the number of physicians who can treat mental health issues. More importantly, strong local labor regulations and legislation requiring companies to measure and support the mental well-being of their employees has resulted in positive changes in employee mental health. 
Employers Can Help to Break the Stigma
For employers and insurers, it is critical to implement awareness programs to eliminate stigma associated with mental illness. Social stigma pertaining to mental health is one of the main barriers in identifying and supporting employees with mental health problems. At the same time, employers need to address mental ill-health contributors in the workplace, such as accidents, harassment, bullying, discrimination, and work stress. 
Immediate acts for employers to improve workplace mental health include redesigning or upgrading benefit plans to support employee mental well-being. Benefits plans provided by employers typically do not provide sufficient mental health care consultations and treatments. This issue is more prominent in emerging markets, where 75% of the global workforce is based. Digital solutions for mental health is another tool that companies can offer, which can potentially drive high impact, while remaining low-cost. And lastly, companies must encourage corporate cultures that emphasize work-life balance and empathy.
Workplace mental health issues, exacerbated by the pandemic, are increasing at a troubling rate and will prevail for years to come. The coming storm of mental health problems will put business productivity and societal health at dire risk if no immediate and decisive action is taken. Robust planning and creative solutions by both governments and businesses can mitigate the burden of mental health globally.