Beginning May 1st, BRINK Asia coverage will become integrated with BRINK, which will now include more regional coverage on risk and resilience issues.
Society
What Are the Experts Reading? Here's Your Book List for 2020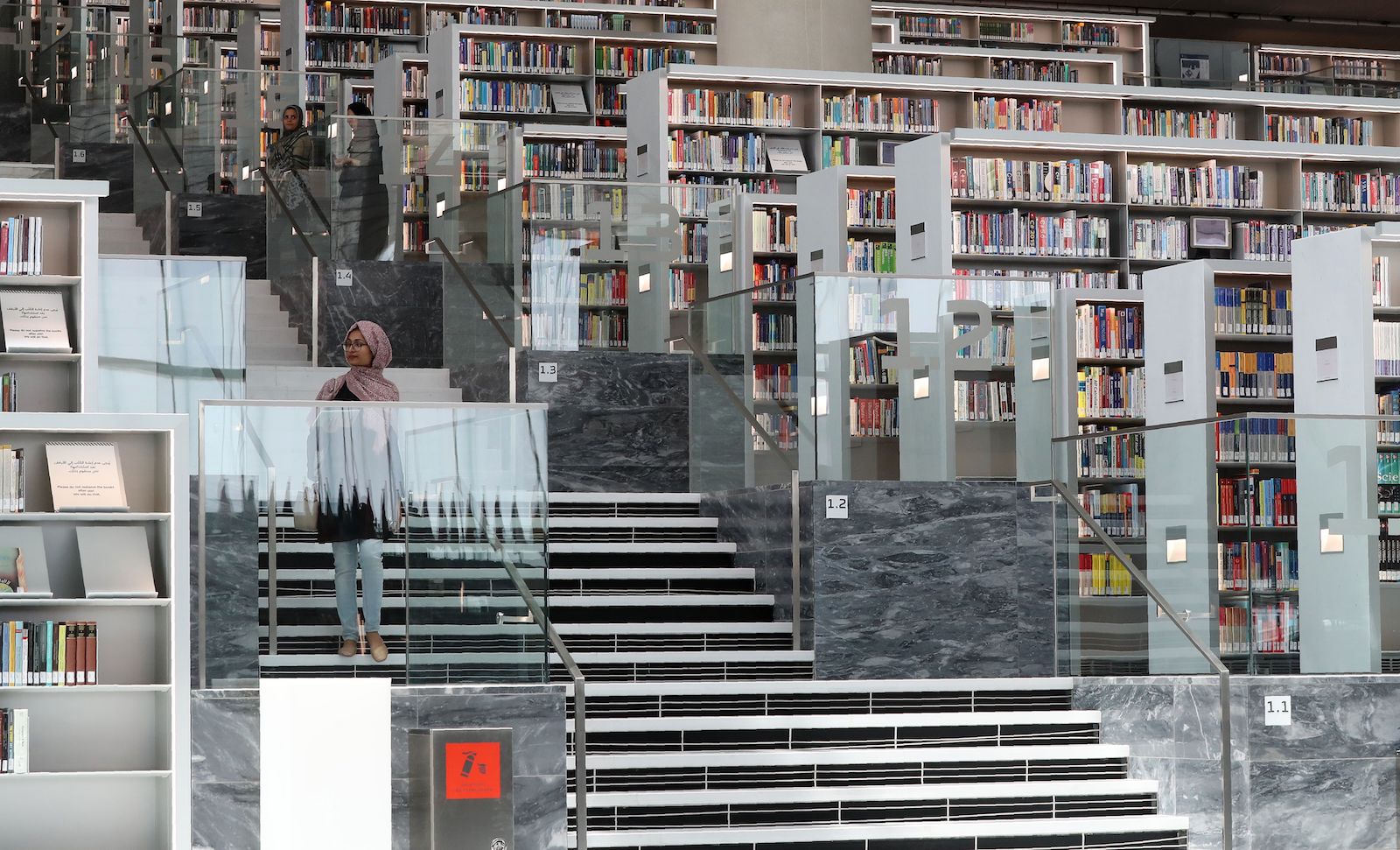 As 2019 comes to a close, we asked a number of our regular contributors from a variety of backgrounds what books they would recommend reading in 2020.
Defeating Dictators: Fighting Tyranny in Africa and Around the World, by George Ayittey, and The Tenth Parallel: Dispatches From the Fault Line Between Christianity and Islam, by Eliza Griswold.  — Melissa Cook, Founder and Managing Director, African Sunrise Partners, LLC
Sapiens: A Brief History of Humankind, by Yuval Noah Harari — Jason Sandler, Vice President, Marsh's Financial and Professional Liability Group
A Good Provider is One who Leaves, by Jason De Parle is a unique chronicle of our new age of global migration. Immigration is destined to accelerate massively due to climate change and socioeconomic pressures. — Peter Schechter, Podcast Host, Altamar: A Global Affairs Podcast
Invisible Women: Data Bias in a World Designed for Men, by Caroline Criado Perez and Loonshots: How to Nurture the Crazy Ideas That Win Wars, Cure Diseases, and Transform Industries, by Safi Bahcall — David X Martin, CEO and Expert Witness, David X Martin, LLC
The Bridge: Natural Gas in a Redivided Europe, by Thane Gustafson, who makes a provocative argument that gas is less of a geostrategic/geopolitical threat and in fact contributes to long-term stability in Europe. — Li-Chen Sim, Assistant Professor, Contemporary Russian Politics, Zayed University
Infinite Powers: How Calculus Reveals the Secrets of the Universe, by Steven Strogatz, and The Second Kind of Impossible: The Extraordinary Quest for a New Form of Matter, by Paul Steinhardt, are two books that explore scientific discovery in a thrilling way. — Sofiane Boukhalfa, Senior Project Architect and Managing Director, PreScouter
Data and Goliath: The Hidden Battles to Collect Your Data and Control Your World, by Bruce Schneier, and Ghost In The Wires: My Adventures as the World's Most Wanted Hacker, by Kevin Mitnick — Mike Orosz, Founder and Principal, Octosecure
After Geoengineering: Climate Tragedy, Repair, and Restoration, by Holly Jean Buck — Maeva Charles, Partnerships and Technical Director, Datamaran
The Future is Asian, by Parag Khanna and the Handbook on Global Value Chains, by editors Stefano Ponte, Gary Gereffi and Gale Raj-Reichert — Gary Gereffi, Director, the Global Value Chains Center at Duke University
Graham Allison masterfully lays out the central global challenge of the century, examines the complexity of finding a way forward — but emphasizes it is not an impossible mission.
China and Japan: Facing History, by Ezra Vogel — John West, Executive Director, the Asian Century Institute 
K.Y. Amoako's memoirs. The book will be launched in a few weeks' time. — John Asafu-Adjaye, Senior Fellow, the African Center for Economic Transformation
Talking to Strangers: What We Should Know about the People We Don't Know by Malcom Gladwell, and Unfreedom of the Press, by Mark R. Levin — Ritesh Kumar Singh, Former Assistant Director of the Finance Commission for India, Chief Economist, Indonomics Consulting
Crossing the Chasm: Marketing and Selling Disruptive Products to Mainstream Customers, by Geoffrey Moore, and Everyday Zen, by Charlotte Joko Beck — Barrie Wilkinson, Co-Head of Digital Transformation, Partner, Oliver Wyman 
Machines Like Me, by Ian McEwan, and All Systems Red, by Martha Wells — Justin Hughes, Former Senior Adviser, the Undersecretary of Commerce for Intellectual Property, Professor of Law at Loyola Law School, Los Angeles
Destined for War: Can America and China Escape Thucydides's Trap? by Graham Allison. He masterfully lays out the central global challenge of the century, examines the complexity of finding a way forward — but emphasizes it is not an impossible mission. — John Weekes, Former Canadian Chief Negotiator on NAFTA
The Age of Surveillance Capitalism: The Fight for a Human Future at the New Frontier of Power, by Shoshana Zuboff — Anne Toomey McKenna, Distinguished Scholar of Cyber Law & Policy, Penn State Dickinson Law and Institute for CyberScience
Solving Cyber Risk: Protecting Your Company and Society, by Andrew Coburn, Eireann Leverett and Gordon Woo, and Beyond Bad Apples: Risk Culture in Business, by Michelle Tuveson, Daniel Ralph and Kern Alexander (for release in June 2020) — Michelle Tuveson, Chairman and Executive Director, Centre for Risk Studies at the University of Cambridge Judge Business School
Books are at least five years out of date when they are published. We all need to get news, data and insights much more quickly. We need more knowledge platforms focused on specific issues so that we can all learn faster. — Jason Clay, Executive Director, the Markets Institute, the World Wildlife Fund
URL:
http://www.brinknews.com/tuesday_dec-31_1/
Please enter a valid email address.
Success! Thank you for signing up.