Environment
As Global Solid Waste Tops 1.3 Billion Tons Per Year, How Can Brands Step Up?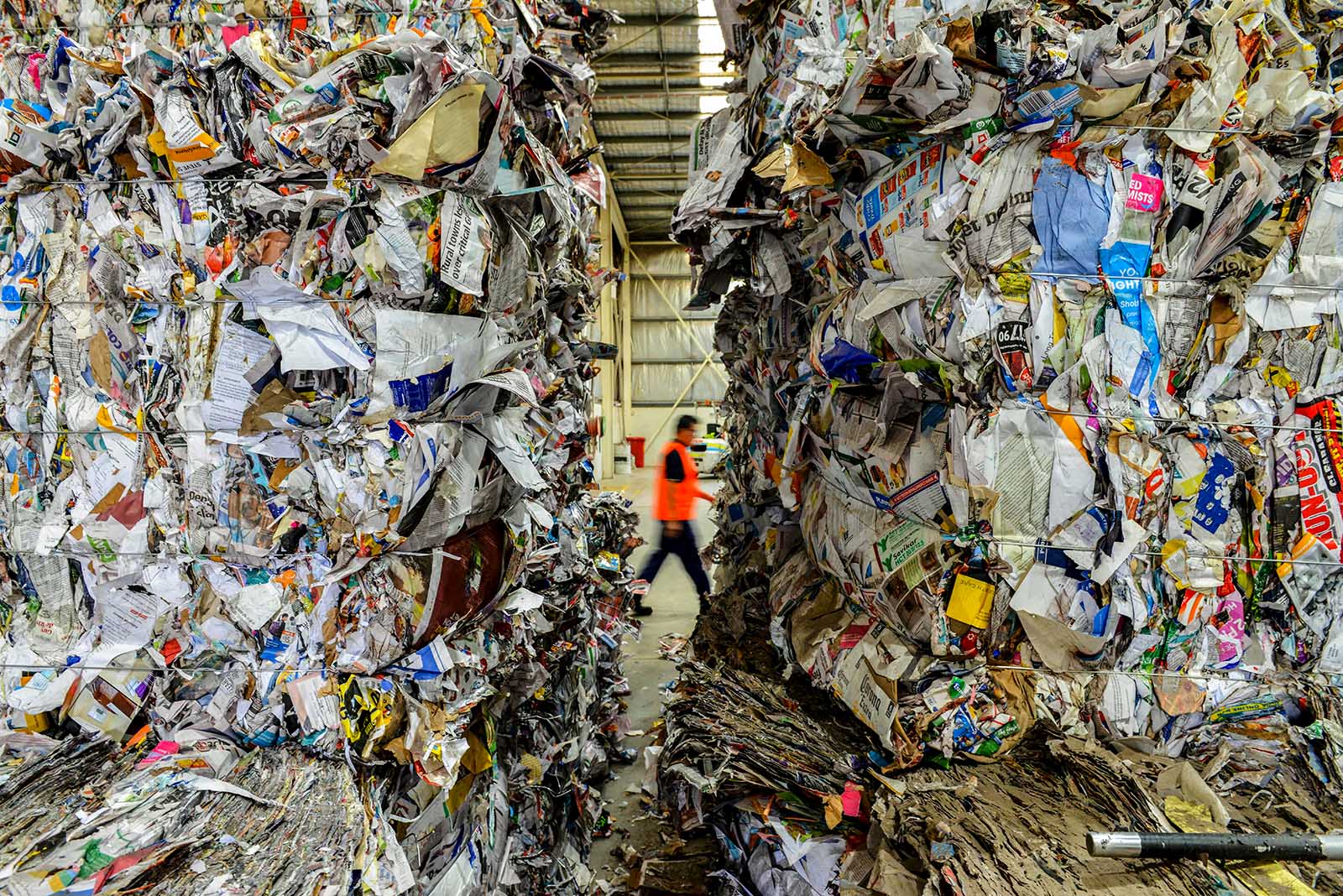 The world generates more than 1.3 billion tons of solid waste annually, according to a report published by Harvard Business Review. In the U.S., about 80% of what Americans throw away is recyclable, yet the recycling rate is only 28%. To bring this into perspective, every month, Americans throw out enough glass bottles and jars to fill up a giant skyscraper, but all of these jars are recyclable.
Consumers are starting to pay attention. 
In a recent survey of 54 of the world's leading brands, almost all reported that consumers are showing increasing consciousness of sustainable lifestyles. A recent Unilever research study revealed that 33% of consumers are choosing to buy products from brands that honor the environment and social responsibility. The study uncovered that approximately half (53%) of U.K. consumers claimed to feel better when they bought sustainable products. In the U.S., this statistic rose dramatically to 78%.
Consumers are no longer just looking at price and performance when making purchasing decisions. Today, consumers prioritize brands that promote sustainability as they seek ways to make an impact with their personal behavior.
Globally Scalable Solutions
While the problem of global sustainability is clear, and shifting consumer awareness increasingly supports the business case for consumer product brands to adopt sustainable practices, the challenge is in identifying the right tools to maintain sustainability throughout the product's life. A truly scalable, global and impactful solution requires:
A data management infrastructure to track individual consumer products through the global supply chain — from design to creation, use, and disposal.

The ability to educate consumers and supply chain partners on expectations for maintaining sustainability throughout the product's life cycle.

A closed-loop process for recycling that both encourages and rewards participation by consumers and supports the re-use of materials in the circular economy.
The good news is that brands are investing downstream in their sourcing, manufacturing and distribution processes to improve their capacity for sustainability.
The challenge is making this information available to consumers. With strong consumer awareness, sustainability within the supply chain has become a competitive asset for brands, strengthening brand trust and authenticity for consumers and winning market share.
So How Do Brands Consistently Inform Consumers?
In a recent global survey by Nielsen, 81% of global respondents felt strongly that brands should help improve the environment. This passion for corporate responsibility is shared across gender lines and generations. Millennials, Gen Z and Gen X are the most supportive, but their older counterparts aren't far behind.
This said, few consumers will take the time to fully research a brand before purchasing, so brands that make sourcing and sustainability information easily accessible on product packaging will win at point of purchase.
And to really make a sustainable global impact, it is imperative that brands engage consumers as part of the product's sustainability journey. After all, what happens to a product and/or its packaging post purchase is just as important as how it is sourced.
To do this, brands and retailers are beginning to engage consumers in scalable and practical recycling programs. 
Closing the Supply Chain Loop
The key to a truly circular economy is the ability to recapture materials after the point of consumption and bring them back into the sourcing and production ecosystem. This kind of recycling at scale is the pathway to closing the loop on global supply chains.
To do this effectively, recycling systems must factor in the following:
Recycling processes must be directly accessible to the consumer, and the rewards for doing so — whether in social capital or financial benefit — have to be immediate.

Information about the materials being recycled has to be discoverable to the sourcing ecosystem so that materials can be effectively recovered for re-use.

And finally, to close the loop, the economies linked to the materials recovery process must be viable — helping to drive and incentivize consumer recycling behavior.
Prime Time for the Mass Digitization of Consumer Goods
Over the past two years, the digitization of consumer products at scale has become an economic and logistical reality. Last August saw GS1, the world's standards organization for product coding, launch GS1 Digital Link, an upgrade to the global barcode standard.
Recycling is behavior. It is important, therefore, to understand the factors affecting recycling behavior and how we can address those factors to prompt desired changes.
This upgrade turns the standard code, tag or label that appears on every product item into both a digital trigger and a tool to connect every product to the web. With more than 2 billion iOS and Android smartphones already able to automatically interact with standard QR codes, the new GS1 Digital Link standard takes this one step further — connecting every product to every consumer.
The Technology Stars Align
This upgrade coincides with the maturity of digital serialization packaging technology, making it possible for mass market products to be individually digitized (both on-pack and in-product) at high volume and extremely low cost.
Billions of consumers with smartphones around the world can now interact with and transact with product items simply by pointing their phone camera at a product — a hugely powerful channel to deliver information, provide services, capture data and build direct consumer relationships.
A smartphone scanning the product can access web-based information and services linked to the item as well as contribute information to the tracking of the product's journey through the global supply chain — from sourcing to manufacture, purchase and recycling.
We are now at a point where every product item — whether a chocolate bar or a can of soda, a sachet of washing liquid or luxury handbag — can be digitally identified, tracked and data-managed throughout its life cycle.
Product Digitization Needs Scalable Sustainability
Marketers talk about the "moment of truth" when a consumer makes a purchasing decision. 
Through the technological advancements in mass-scale product digitization, brands can make the provenance and sustainability credentials of their product items directly accessible to consumers through the product item itself.
Once consumers have a product in hand, the next step in global sustainability is to make recycling simple post consumption. Until recycling is an easy, directly accessible and immediately rewarding experience, consumer adoption is going to be limited.
Ultimately, recycling is behavior. It is important, therefore, to understand the factors affecting recycling behavior and how we can address those factors to prompt desired behavior changes.
According to Nielsen, sustainable shoppers in the U.S. are 67% more likely to be digitally engaged, which means they are used to having the products and knowledge they want right at their fingertips. With their devices playing a significant role in their purchase decisions, a simple and frictionless shopping experience between on and offline is critical.
A Practical Implementation in Spain
As an example of recycling enabled by digitized products, my company, EVRYTHNG, launched a recycling program at Carrefour supermarkets in Spain, in October 2018, working with our partner Recycl3R.
Reciclaya — an app powered by EVRYTHNG — allows customers to determine how to recycle individual products. It separates products into virtual recycling bins so that customers can then place them into the closest corresponding containers. 
Consumers are rewarded with points when they recycle, which can be used to receive discounts on participating products. Having a financial incentive tied to social good drives engagement and action.
Sustainable, Smart Products at Scale
The Carrefour Reciclaya app joins other pioneering programs by game-changing brands — from TOMS shoes to Patagonia — that are making sustainability initiatives core to business plans.
Obviously all of these initiatives are important, exciting and tremendously valuable, but we still have a long way to go from niche programs to mass sustainability and recycling.
Looking to 2019 and beyond, sustainability will remain an active discussion. We know we need more transparency about the environmental impact of various materials and clearer communication around recycling methods.
The bottom line is that we all need to be taking steps in a sustainable direction, working together as a global economy to build consumer awareness and mandate supply chain transparency.
A longer version of this piece was first published by the World Economic Forum blog.