Economy
Asia Outpaces World in Nuclear Power Builds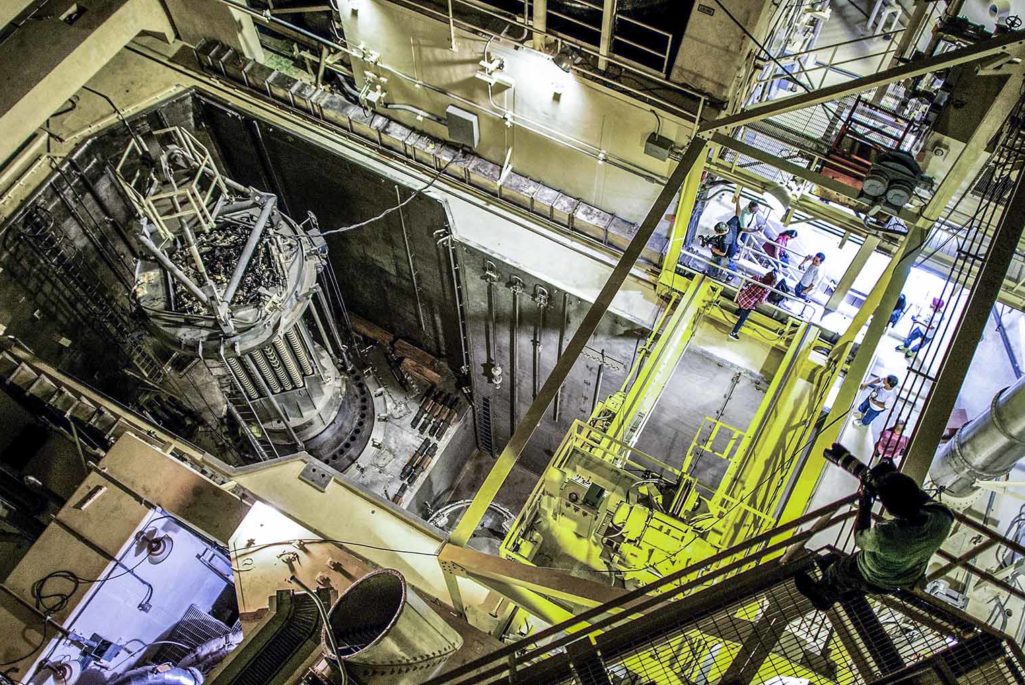 In the drive for cleaner energy and in meeting the energy and climate goals set at the December 2015 Climate Summit, nuclear energy has a role as a low carbon energy source. Global nuclear capacity is stands at 383 gigawatts (GW), that's 11 percent of world electricity generation; capacity is expected to grow by 60 percent by 2040 under the New Policies scenario from the International Energy Agency (IEA). Asia has driven the increase in nuclear power via a boom in nuclear power plant construction as the region works to tackle the energy trilemma of providing secure, affordable, and environmentally sustainable energy in the face of predicted growth in world energy consumption of 48 percent by 2040.
"Despite the challenges it currently faces, nuclear power has specific characteristics that underpin the commitment of some countries to maintain it as a future option,"  the IEA said in its World Energy Outlook 2014 report. "Nuclear plants can contribute to the reliability of the power system where they increase the diversity of power generation technologies in the system. For countries that import energy, it can reduce their dependence on foreign supplies and limit their exposure to fuel price movements in international markets."
 Thirty-one countries are operating a total of 441 nuclear power plants with an additional 60 reactors now under construction in 15 countries, which will add 59 GW of electricity over the coming decade. Plans for an additional 90 reactors (76 GW) have been registered with the International Atomic Energy Agency (IAEA) by eight countries.
Since nuclear power plants first came online in the 1950s, reactor construction has grown steadily from the early 1970s to 1990s. New reactor builds flatlined following the accidents at Three Mile Island in the U.S. and Chernobyl in Russia. Since that time, Asia is the only region that has experienced growth in the sector.
Status by Region
North America's "golden age" of reactor construction took place between 1970 and 1995. Since 2013, decommissioned plants in the U.S. haven't been offset by new builds. Five reactors have retired since 2014 "for economic reasons," according to the U.S. Energy Information Administration (EIA). Eight other U.S. plants are scheduled to retire starting later this year and continuing through 2025. Meanwhile, just a single reactor has come online since 1996, with four more under construction and set for operation between 2019 and 2020.
European nuclear capacity remained stable until 2011. That's when Germany announced a program to phase out the technology in the aftermath of the Fukushima nuclear accident in Japan. At the time, German immediately shut down nearly half its inventory of nuclear plants. Decommissions in the UK have also contributed to the decline in European nuclear capacity.
In Eurasia, Russia and Ukraine make up almost half of all Eurasia's nuclear capacity, the EIA said. Russia has 22 new plants under construction, with all set to go online between this year and 2020, with plans on building a total of 7 more plants, according to the IAEA.
Meanwhile, Asia has been the world's nuclear powerhouse when it comes to capacity growth. The region quadrupled its nuclear capacity between 1980 and 2010, the EIA said. That push was led by South Korea, Japan and India. Prior to the Fukushima incident, Japan had 54 operating plants, but only 5 reactors have come back online since. In recent years, the push for nuclear power has been led by China, and their capacity has quadrupled in the last 10 years. Of the 61 current plants under construction globally, 20 are in China and the country has formally submitted plans to the IAEA for an additional 20 reactors.
In the Middle East, UAE has four reactors now under construction, expected to go online between 2017 and 2020. Meanwhile, Iran has one reactor that went online in 2013 and has proposed another three to the IAEA, but none of them have operational dates.