Technology
Asian Venture Capital Investments in Tech—Next Big Thing or Already Here?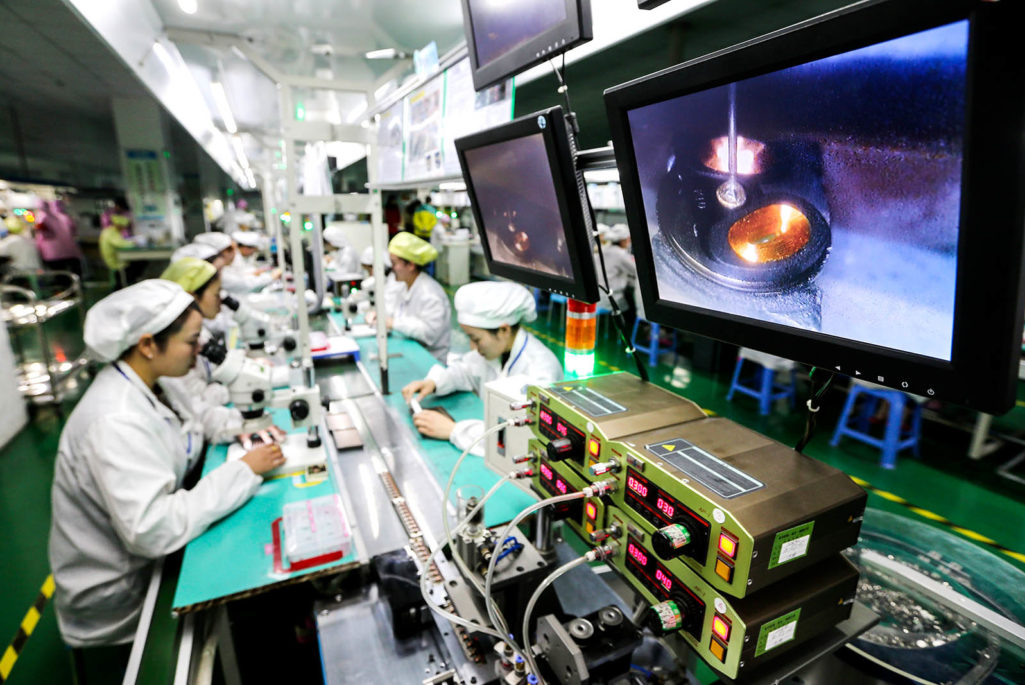 Technology has been identified as one of the five global macro-trends in the 2017 Preqin Global Private Equity & Venture Capital Report. When we think of technology in the venture capital space, Silicon Valley in the United States and its "unicorns" are the first things that come to mind.
Compared to the U.S., Asia is a drop in the ocean in terms of technology investment, but in a short span of time it has come a long way and is growing in global significance.
Indicative of this, Alibaba and Tencent are two of the most valued companies in Asia that have caught the eye of global investors.
Three of the largest venture deals made in Asia over the last five years have been in the information technology (IT) sector. The largest deal—a series B round in Ant Financial for $4.5 billion—accounted for 8 percent of all Asian venture capital investments in 2016. The aim of this funding round was to support Ant Financial in its goal to expand access to financial services in China's rural areas while also fueling the company's globalization. Similar themes—with an interplay of technology, macro-developments and financial access—are playing out across Asia.
Exciting Times for the Tech Sector in Asia
More than 7,400 venture capital deals worth an aggregate $92 billion have taken place within the Asian IT sector since 2012. They account for an overwhelming 56 percent of all venture transactions in the region. Deal flow has increased substantially over the past few years, reaching a peak of 2,238 financings worth $32.8 billion in 2015 (Exhibit 1).
Exhibit 1: Asian Venture Capital Deals* in the IT Sector, 2012-2017 YTD (as of March 2017)
Key to the continued growth of the technology industry in Asia is China. Despite some significant logistical challenges—for example, the country's strict Internet censorship laws—deal activity has not been dampened. There is strong interest in various sectors such as Internet and software in China, which constitute 82 percent of all IT deals. This interest, coupled with the size of the Chinese market, means that among Asian economies, Chinese venture capital deals have made up 74 percent of the value of all venture financing since 2012, with India and Singapore witnessing IT financing worth $15 billion (17 percent) and $3 billion (3 percent) respectively, in the same period.
It is not just macroeconomic developments and advances in technology that are generating interest in the sector within Asia. Governments across the region are now actively looking to boost the sector through a slew of initiatives.
Just last year, the Indian government introduced the National Initiative on Developing and Harnessing Innovations, a national initiative to support entrepreneurs in knowledge-based and technology-driven firms. Elsewhere, Vietnam's Fintech Club aims to promote the nation's fintech space and cultivate the ecosystem, while the South Korean government plans to grow technology-related startups. Similarly, the Monetary Authority of Singapore, the city-state's central bank, set up a FinTech & Innovation Group to promote the sector and boost Singapore's role as a regional banking hub.
Government support for the sector instills confidence in the industry, fostering an environment that investors are more willing to participate in.
Increasing Proportion of IT-focused Funds in Asia
As the region and industry become a more prominent part of the venture capital landscape, new fund managers (or general partners) are emerging from the region to take advantage of local knowledge, and more globally focused international private equity fund managers are looking to raise specific Asia-focused funds to expand their product offerings and capture returns.
Eighty percent of Asia-focused private equity vehicles investing in the IT sector that have closed since 2012 target venture opportunities. This can be attributed to various programs such as those of the Singapore's National Research Foundation, which encourages the establishment of venture capital funds to boost investments in the technology sector.
As such, Asia-focused venture capital fundraising targeting the IT sector has increased in conjunction with deal activity, with 48 funds closed in 2015 for a $7.9 billion peak in fundraising over the past five years. Despite the decline in investor commitments over 2016 to $6.5 billion, the proportion of capital secured by Asia-focused IT vehicles of all venture capital funds investing in Asia has increased from 44 percent to 52 percent, showing the resilience of the industry in the face of an economic slowdown.
Technology Replacing Traditional Sectors?
Although the amount of capital raised has generally increased over time, Preqin's survey of private equity fund managers at the end of 2016 reveals that the largest proportion of Asia-based fund managers (56 percent) expect raising capital to be the biggest issue facing them in the year ahead.
However, Asia-based investors in private equity funds (limited partners) are still interested in the technology space for their private equity investments, with 53 percent stating IT as their most preferred industry for investments, which is good news for fund managers looking to raise capital in the year ahead. With recent regulatory changes that promote greater transparency and visibility, governments are creating a better environment for investors.
Thirty-one percent of Asia-based investors interested in IT-focused funds are China based, while 27 percent are based in Japan and 11 percent are located in South Korea. As institutional investors in a growing economy like China become more sophisticated and move from traditional investments to alternatives, capital will flow into the private equity and venture capital industry.
Outlook
The outlook for private equity investments in Asia's technology sector looks bright. Asia may not be Silicon Valley, but it has a lot going for it—improving regulations, robust government initiatives and a shift from traditional sectors. As pointed out by Mounir Guen, chief executive of alternative investments placement agent MVision: "Asia has a dynamic that is stunning—whether you look at internet usage, mobile telephone, app usage, the growth of the middle class, there are systemic changes on the horizon."