Beginning May 1st, BRINK Asia coverage will become integrated with BRINK, which will now include more regional coverage on risk and resilience issues.
Research Meteorologist for Guy Carpenter
James Waller is a research meteorologist with Guy Carpenter Analytics. He is responsible for extreme weather advisory and post-event analysis, and testing and evaluation of catastrophe models. Prior to joining Guy Carpenter, he worked with a team to define tornado-prone regions for the National Building Code of Canada and also reviewed Canadian snow loads.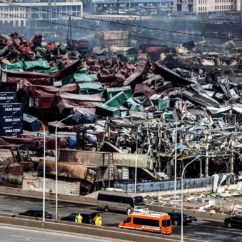 ​​