Economy
Beyond Crisis in Oil and Gas: Seven Performance Drivers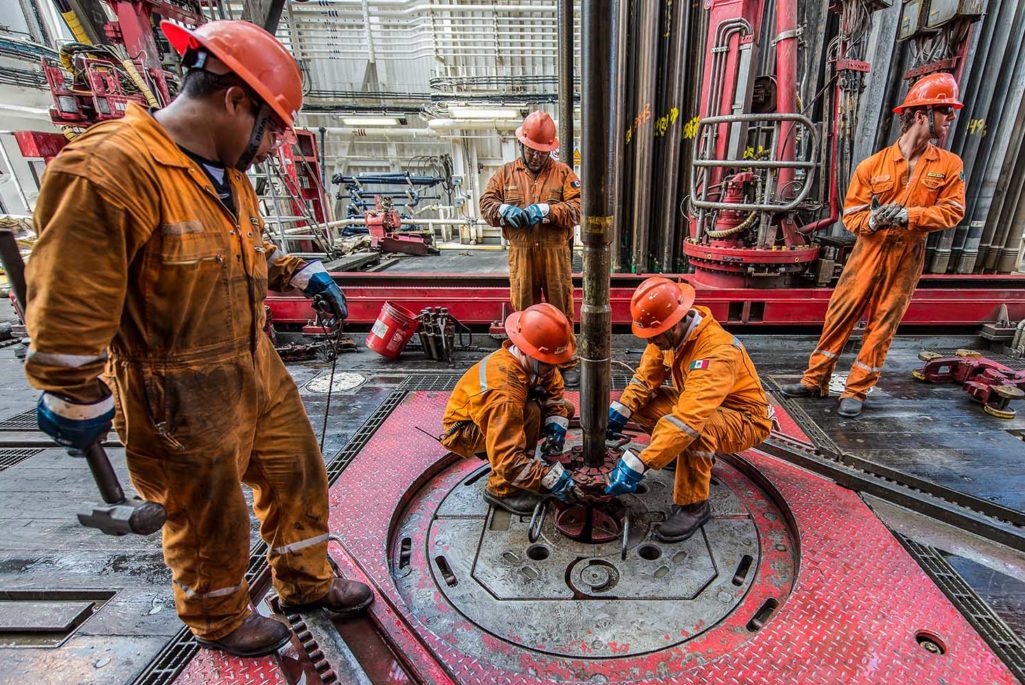 For two years running, the oil and gas sector has experienced hardship and a fight for survival not seen in decades. And while the havoc of mass layoffs and the rollercoaster ride of crude oil pricing may have diminished, the market is on the verge of new disruptions that promise to reshape the industry.
The time is now for the industry to not only shore up its remaining short-term requirements, but also to identify and mitigate future risks—and grasp opportunities. Based on an examination of more than 2,000 Mercer Energy consulting projects with oil and gas clients, Mercer experts have outlined a platform that includes seven strategic drivers with both short- and long-term implications and opportunities for enhancing performance across the industry's value chain.
It's worth noting that in oil and gas, headwinds have come from all directions—and, as stewards of the organization, HR has often been at the center of the storm. This has left HR overwhelmed and overtaxed, responding to and executing the required workforce changes, including benefit plans, retirement programs, compensation schemes, and human capital investments and divestments. Although the worst may be over, prices are expected to remain at historic lows with an added dimension of increased price volatility.
Within this new "lower for longer" reality, organizations cannot afford to become mired in day-to-day actions at the sacrifice of long-range business and human capital planning. According to Mercer's 2016 Oil and Gas Talent Outlook, the industry's workforce continues to age without a sufficient influx of new talent to replace it. For example, 23 percent of petroleum engineers in the U.S. and Canada will reach retirement age by 2020, whereas only 4 percent will do so in Asia.
To strike a strategic balance between short- and long-term planning, the seven drivers outlined in the Mercer Platform for Performance paper can help organizations. While not all seven impact every oil and gas company in the same way, they represent significant forces across the sector. Here's a brief look at the seven drivers:
Organic Transformation
Looking forward, the industry must prepare for one of its greatest disruptions (and catalysts for change)—unlocking the full potential of technology. From the creation of new jobs and elimination of others, to the advent of new skills and new staffing requirements, to efficient processes, technology will present many challenges and opportunities.
Short term

, how flexible and responsive is current HR capability?

Long term

, is the workforce strategy and plan designed to enable the business model and organization of the future?
Inorganic Transformation
Many oil and gas organizations have undergone significant inorganic transformative events, such as mergers, acquisitions, bankruptcies, joint ventures and divestitures. HR has a responsibility to assess, define, and quantify the workforce risks in all transactions as well as to define and map the overall workforce integration/separation strategy and plan.
Short term

, is HR prepared to respond effectively and without upheaval to ongoing operations?

Long term

, how will future activity fundamentally reshape human-capital strategy?
The oil and gas industry can create a thriving workforce and reach new levels of productivity and performance.
Lean Optimization
Oil and gas businesses have shifted from revenue, top-line oriented to margin-management businesses—and margins will remain razor thin for the foreseeable future. As a result organizations have had fewer employees doing more of the work and have spurred innovation to discover new inefficiencies. Even if commodity prices rebound, organizations will have to continue to do more with less.
Short term

, have the right steps been taken to sustainably reduce costs, liabilities, and HR-related portfolio risk?

Long term

, are decisions based on employee perceptions of value?
Organization Design
HR can be the driving force with the executive team to put in place structures that are flexible and scalable and that facilitate collaboration, innovation, and continuous performance improvement. Mercer's 2017 Global Talent Trends study found that 93 percent of executives are planning to make some kind of organizational design change in the next two years.
Short term

, is the right structure in place to be effective today?

Long term

, is the organization building a model to maximize innovation, collaboration, productivity, and agility?
Resilient Workforce
Energy workers were among the highest in satisfaction across all industries in the Global Talent Trends study, but they were also among the most likely to want to leave their companies. Every company must have a value proposition that speaks directly to their employees' values on careers, benefits, compensation, and culture, or else the best workers will be gone.
Short term

, is there a clear, data-driven, and compelling value proposition for employees?

Long term

, is there a plan to not only build resilient workers but to build a connection rooted in trust between employer and employee?
Workforce of the Future
HR needs to be proactive and prepare for rapidly changing jobs, roles, required skills and availability of skills in the marketplace. With changes in employee demographics come changes in skill levels, development strategies, value systems, and best-fit engagement strategies.
Short term

, is there a workforce plan that outlines what talent is needed, where it is, and how much it is worth?

Long term

, is the organization prepared for sweeping changes in demographics and the impact of technology?
HR Business Design
HR design has evolved—with significant improvements in back-office operations. But given the substantive change required across the oil and gas sector, HR business-facing roles and centers of excellence must make significant and immediate advances so the function can effectively design and execute the enterprise change agenda.
Short term

, is the HR function ready and able to lead?

Long term

, is HR leading the enterprise digital analytics revolution?
Overall, these seven drivers can be considered warning signals that, if not considered and addressed, can potentially disable an organization. Or they can be seen as guideposts to the creation of a thriving workforce, enabling the enterprise to achieve new and unprecedented levels of sustainable productivity and performance. For the oil and gas industry, the way forward depends on them.