Geopolitics
Bilateral or Multilateral: Which Trade Partnerships Work Best?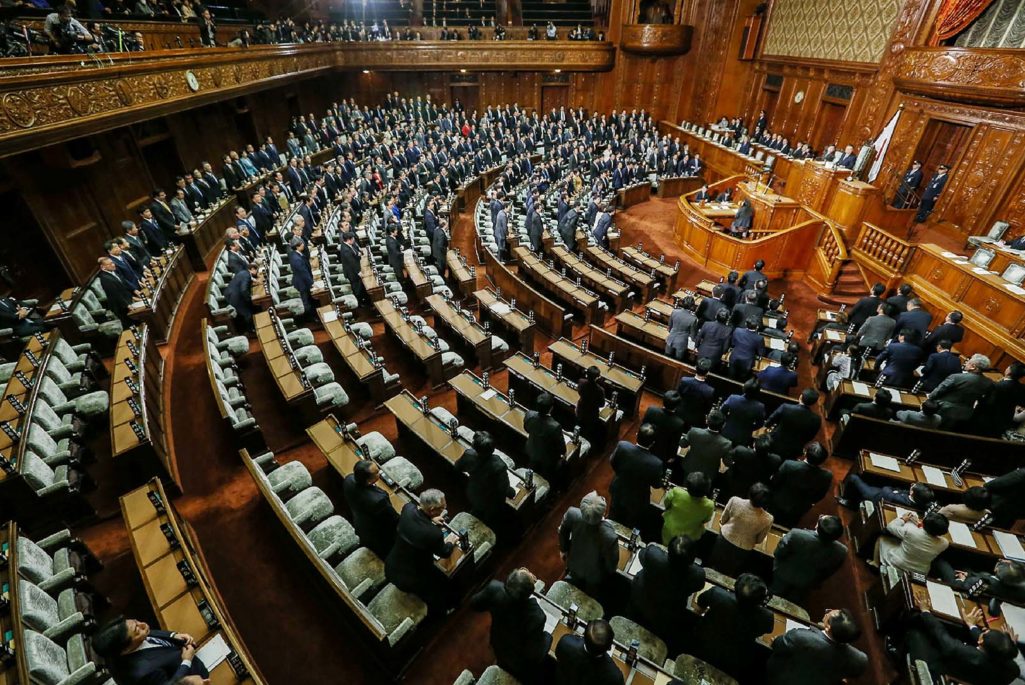 In the short span of a few weeks, the Trump administration has discarded the moribund Trans-Pacific Partnership and the U.S.-European Transatlantic Trade and Investment Partnership (TTIP) and has announced plans to renegotiate the terms of the North American Free Trade Agreement (NAFTA) with Canada and Mexico. The new administration's trade advisors, led by economist Peter Navarro, argue that greater dependence on bilateral—rather than multilateral—trade agreements will enable U.S. negotiators to craft provisions that provide maximum advantages for U.S. exporters and consumers. What are the arguments in favor of, and against, such an approach?
Bilateral trade agreements do come with some problems, says Gary Clyde Hufbauer, senior fellow at the Peterson Institute for International Economics. "First, bilateral agreements take a fair amount of time, and probably more time [in this case] since the Trump administration's demands are significantly higher than [in] prior free-trade agreements. They want the other countries to give and give until they've given everything—and more demands mean more negotiating time. In addition, each new bilateral [agreement] is going to have to be ratified by the U.S. Congress. You're using a very valuable commodity—which is Congressional time for the ratification process. They take time, and you have to massage the Congress."
Still, multilateral agreements "have become unwieldy and large," notes Wharton management professor Mauro Guillen, and so bilateral plans can be viewed as more manageable for negotiators and companies that rely on them to gain market access. "But bilateral deals risk treating some countries better than others. The U.S. already does this with its FTAs (free-trade agreements) with Colombia, Israel, South Korea and many other countries in addition to Mexico and Canada. The issue [becomes whether] those bilateral agreements will be about free trade or about privileging some countries over others."
In a similar vein, Hufbauer argues that bilateral agreements also have a second major disadvantage: "The various [bilateral] agreements might [have provisions that are] slightly different [from one another] on, say, digital commerce, or on state-owned enterprises or whatever. And so, you end up with a more confusing array of agreements that firms must deal with" with regard to individual countries.
For example, he notes that the U.S. already has a series of bilateral treaties that are not well-known: the bilateral tax treaties. "The U.S. has about sixty of them. In those negotiations, each negotiating partner looks at the previous treaty and then wants the best treatment of all the previous treaties. That's their demand going in, and if you don't give it to them, they say, 'Why don't you love me as much as you love the previous [country]?' … So the notion that you can squeeze one partner a lot harder than some other partner—well, maybe [you can,] but they're all going to insist on equal treatment."
On the other hand, Hufbauer adds, "the big advantage of bilateral pacts, from the Trump standpoint, is that the U.S., being the big boy on the block, will be able to extract more from its bilateral partners than its multilateral partners…. That's the balance [Trump is] playing."
NAFTA is Safe—For Now
By late April, however, Trump's opposition to multilateral trade pacts no longer seemed to include a complete rejection—and destruction—of NAFTA. Rather, all signs point to a targeted renegotiation of those clauses of NAFTA that are most troublesome to the Trump administration. According to an administration draft proposal being circulated in Congress by the U.S. Trade Representative's office, the U.S. would keep some of NAFTA's most controversial provisions, including an arbitration panel that lets investors in the three nations circumvent local courts to resolve civil claims. Critics of these panels said they impinge on national sovereignty.
The U.S. already has a series of bilateral treaties that are not well-known: the bilateral tax treaties.
It also seems likely that the U.S. would seek to renegotiate the U.S.-Korea free-trade agreement enacted in 2012 (KORUS) through a similar process. Recently, in Seoul, Vice President Mike Pence told a group of business leaders that the trade relationship between the U.S. and South Korea needed to change because U.S. businesses "face too many barriers to entry, which tilts the playing field against American workers," according to the Financial Times.
Regarding NAFTA, Hufbauer predicts that the congressional committees will grill U.S. trade officials about "what they are expecting to get from Mexico and Canada from the renegotiation of NAFTA" within the next few months. "And then renegotiation will start. My guess is that once they start that process, within 30 or 60 days, they'll get going on Korea next."
Hufbauer notes that the hands of U.S. trade negotiators "are going to be full" renegotiating the terms of U.S. trade with Mexico and Canada. And while some predict that future bilateral deals might be struck with Japan and particularly the U.K., "that's not going to happen any time soon," he says. In both cases, the negotiation process would also be fraught with challenges. Hufbauer points out that in the case of the U.K., "We won't really know what we'd be getting until they finish up their exit from the EU. That's at least two years [into the future], and could be longer. That's well into the Trump administration. On Japan, the problem is that [Prime Minister Shinzo] Abe is very cautious … about having a free trade agreement with the United States alone, because he knows where the U.S. is coming from. The U.S. will want Japan to open agriculture much, much more than it did in the TPP. The Japanese felt that they gave as much as they could in the TPP, given their farm constituency."
The Demise of the TPP

Supporters of the Trans-Pacific Partnership had argued that one of the 12-nation trade agreement's greatest virtues was that it opened Japanese markets to U.S. exports in ways that Japan was willing to tolerate only because the TPP also promised to improve market access for Japanese exporters to other members of the TPP in Asia and Latin America. Is it feasible to negotiate a bilateral pact with Japan that delivers the same—or better—value for the U.S. as the TPP would have delivered? "That's the issue," says Guillen. "Do these [bilateral] deals open up markets? It seems that the approach is too ad-hoc, case by case, and not holistic."
The Asia-Pacific region "is an important market for our companies," says Rob Mulligan, senior vice president for policy and government affairs at the United States Council for International Business. "Our hope is that [the U.S.] will pursue some other approach that will continue to open those markets and ensure that U.S. companies are able to compete and have access in those markets. The multilateral approach, we generally felt, had advantages [in] that you could get many countries at one time… [A] lot of U.S. businesses benefit from the global rules-based trade system."
Hufbauer argues that there is "no doubt" that the U.S. "would have been better off within the Trans-Pacific Partnership" than it will be in the event of a bilateral agreement with Japan. "Trump is completely wrong that the TPP would have been a disaster, and I think he is completely wrong in thinking he'll get a better deal with this bilateral approach—but he is going to ask for a lot more. He may get some countries to sign on to his 'ask'—but we will see how far he gets."
Hufbauer predicts that, eventually, the other 11 signatories to the TPP may well ratify the TPP amongst themselves. "It may not happen for several months or later this year. The U.S will be out of the party, but the U.S. will be welcome to come in when it wants." What could happen then: "In 2019 -2020, maybe the U.S. does negotiate a bilateral [deal] with Japan, which is basically the TPP provisions [regarding] Japan—maybe with a little enrichment in terms of Japanese opening [of its domestic markets and a little more of their agriculture markets]. And then, letting other countries dock onto that bilateral. I know that sounds [crazy], but it gets away from the administration having to say that they hated the TPP in 2016, and they love it in 2019. Cosmetically and structurally, this would be somewhat different."
This piece first appeared on Knowledge@Wharton, which is the online research and business analysis journal of the Wharton School of the University of Pennsylvania.