Environment
Businesses Dig in to Sustainable Development Goals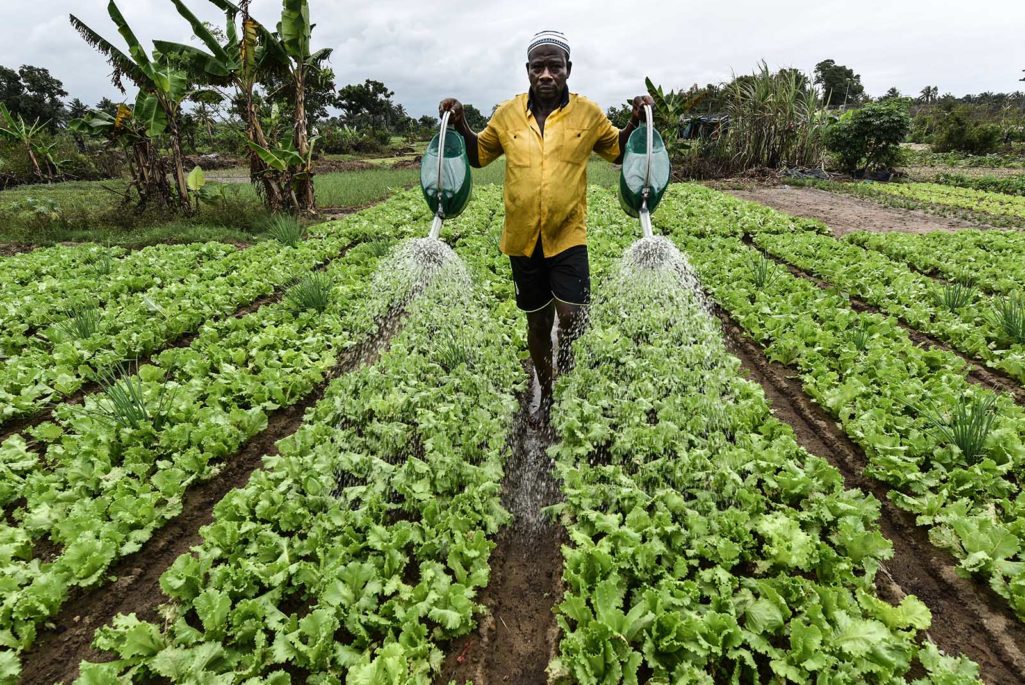 (This piece first appeared on the GreenBiz Insights blog.)
Each time SolarCity sells a megawatt of solar power in the United States, it lights up a school in Central America or Africa by installing solar-based electricity. This year's total is 1,000 schools.
Sustainability Development Goal No. 4: "Ensure inclusive and equitable quality education and promote lifelong learning opportunities for all."
Unilever's Lifebuoy division is providing soap as well as teaching the "life-saving habit of hand-washing with soap" to those living in areas of extreme poverty and without plumbing, reaching a total of 257 million people.
SDG No. 6: "Ensure availability of water and sanitation for all."
Mars, having transitioned its U.S. operations to 100 percent renewable energy, is converting the energy sources in its supply chain to 100 percent renewable power and eliminating greenhouse gases from its entire business.
SDG No. 13: "Take urgent action to combat climate change and its impacts."
The CEOs of 10 major food companies, including Kellogg Co., General Mills, Mars, Unilever, Ben & Jerry's and Nestle, sent a letter to world leaders committing to sustainable actions and asking them to reach an agreement at the UN climate talks in Paris, COP 21.
SDG No. 17: "Strengthen the means of implementation of goals through partnerships."
"This could be a turning point," the food companies said in their letter, issued a week after the UN member nations gathered to talk about climate change, approved 17 Sustainable Development Goals, received a strong commitment from China to cut carbon through a cap and trade system and listened to Pope Francis' admonishments about caring for the planet. "When you convene in Paris later this year for climate negotiations, you will have an opportunity to take action that could significantly change our world for the better. As heads of some of the world's largest food companies, we have come together today to call out that opportunity."
For their part, the companies said they will work on sustainable development and lowering emissions:
We want the women and men who work to grow the food on our tables to have enough to eat themselves, and to be able to provide properly for their families.

We want the farms where crops are grown to be as productive and resilient as possible, while building the communities and protecting the water supplies around them.

We want to see only the most energy-efficient modes of transport shipping products and ingredients around the world.

We want the facilities where we make our products to be powered by renewable energy, with nothing going to waste. … As corporate leaders, we have been working hard toward these ends, but will do more.
Why Business is Stepping Up to the Plate
The SDGs differ from the Millennium Development Goals of 15 years ago in several ways. A chief difference is that the SDGs depend on business and civil society to help achieve them, rather than just asking national governments.
As Unilever CEO Paul Polman said during Climate Week, speaking to a large assembly gathered to talk about the SDGs, the goals won't be achieved without business.
Speaking to some 1,000 people representing NGOs, businesses, cities and activists at a Climate Week assembly organized as the Social Good Summit, Polman stressed the importance of SDG goal No. 17.
"Let's work together to make these goals a reality for everyone, everywhere," Polman said, specifically emphasizing goal 17: "Strengthen the means of implementation of the goals through global partnerships."
Amina Mohammed, the UN special adviser in charge of the Post 2015 Sustainable Development Goal implementation, told businesses and activists at Climate Week that even if an entity works on just one goal, but puts some muscle into that work, it will bolster all of them. "Whatever the goal is, use it as a docking station for all the other 16," she said. "They are interrelated and achieving progress on one will help progress on all the others."
Kellogg Company is focusing on goal No. 2: "End hunger, achieve food security and improved nutrition and promote sustainable agriculture," because its business depends on agriculture and people believing that its food is nutritious. But it can't get to its business goals if its farmers are not thriving, so it is helping bolster the livelihoods of 500,000 farmers, it said, through supporting smart agriculture practices.
Michael Bloomberg, founder of Bloomberg Business, former mayor of New York and now Special Envoy for Cities to the UN, said the private sector makes a big difference when it takes action.
"The progress that has happened in America has been through the private sector reducing emissions, or city governments or states," Bloomberg said. The Compact of Mayors he formed to spur cities to commit to cut greenhouse gases now includes 175 cities.
Some companies have taken action through product offerings. Siemens and Philips Lighting are making products to allow cities to light their streets with very little electricity use. Ikea, which already layered 90 percent of all its U.S. store rooftops with solar panels for its own electricity use, is selling home solar toolkits.
Ceres' senior director of policy Anne Kelly—who directs the Business for Innovative Climate and Energy Policy, a coalition of companies working toward energy and climate policy change—says companies have been emboldened by each other. She was speaking about the CEOs from 10 food companies who sent a letter to world leaders.
"These companies share a supply chain that is particularly vulnerable to rising temperatures, so they do have to 'believe' in climate change," Kelly wrote in an email. "They have seen and felt its impacts. They are also emboldened by the overwhelming consensus among their business colleagues that cost of action now will be much less than the cost of inaction," she added.
The Climate Group and CDP announced at the beginning of last week that they have counted 170 major companies, states, regions and cities around the world that have committed to reducing greenhouse gas emissions by 80 to 100 percent or procuring 100 percent of their power from renewable sources.
That looks to be extremely important: According to Climate Interactive, the organization that quantifies the carbon reduction totals of various countries' Intended Nationally Determined Contributions (INDC) and calculates their impact for the UN, the commitments made so far by individual countries would not keep the globe from avoiding catastrophic climate events.
"The current national offers of climate action submitted to the United Nations Framework Convention on Climate Change would reduce projected warming by approximately 1°C, according to a new analysis," Climate Interactive said of work it did in partnership with the Massachusetts Institute of Technology Sloan School of Management.
A Paris agreement based on these INDC documents would put the world on track for a global temperature increase of 3.5°C (6.3°F), with a range of uncertainty from 2.1 to 4.6°C (3.7 to 8.4°F). That's down from the 4.5°C (8.1°F) of warming above pre-industrial levels if nations continue on the business-as-usual track.