Environment
China Declared War on Pollution. Which Is Winning?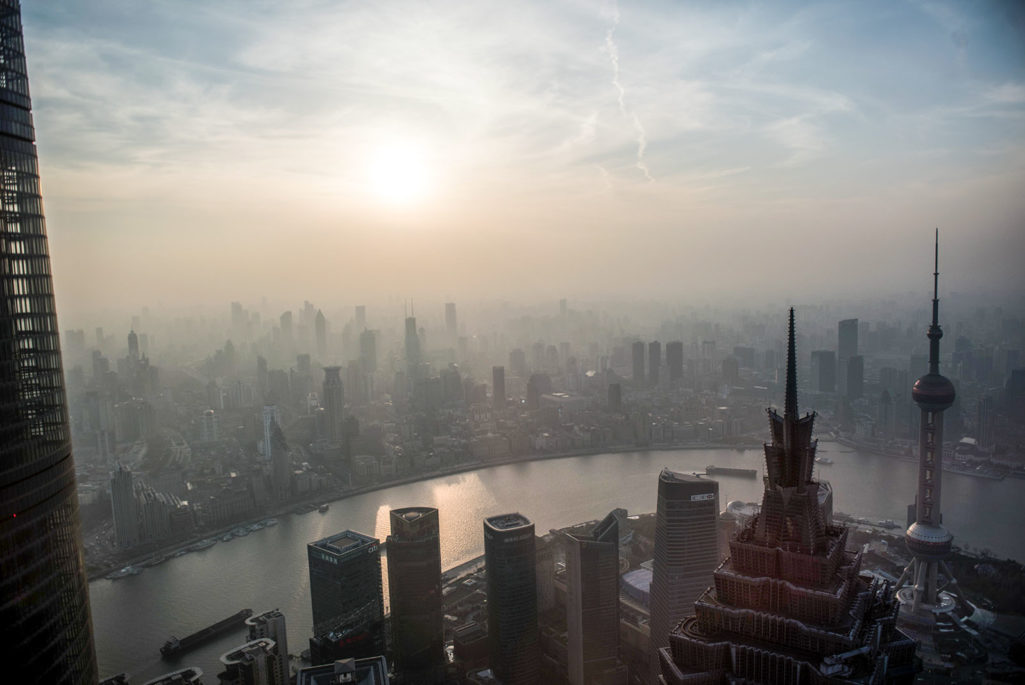 The National Day holiday break in Beijing, celebrated annually on 1 October, was clouded by smog. What was supposed to be a "golden autumn" day, with high blue skies, instead gave the city's residents and visitors a gloomy feeling.
In 2013, at the National People's Congress, Chinese Premier Li Keqiang said that the smog is a reminder of how difficult it is for China to win its war on pollution.
To be fair, China has made progress; the number of days with smog has been decreasing; concentrations of pollutants as measured by the Air Pollution Index (API) have been declining; and people living in Beijing have started to see more clear skies, measured by days with an API at or lower than 60.
A Difficult Path
It has not been an easy journey. Success requires political will at the highest levels to tackle the lack of harmony between human progress and nature, which is a major constraint on economic growth. It also takes huge efforts to revise environmental laws and regulations to equip legislation with "sharp teeth."
The amended Environmental Protection Law is regarded as the first piece of environmental legislation in China that actually has potential to make a significant difference. It ushered in a new era of enhancing legislation to regulate pollution and contamination of air, water, and soil. The costs of violating the law are too high to ignore. When properly enforced, the legislation is expected to play a major role in safeguarding China's environmental wellbeing.
It also demands clear incentives that attract innovation, financial capital flows and the deployment of clean technologies. These will form the foundation and infrastructure that will power the Fourth Industrial Revolution.
This transition is entirely feasible, as it will be driven by technological progress and revolutions in digital, clean energy, logistics, artificial intelligence and material sciences. Together these technologies are disrupting and transforming how we live our lives and how we produce products and services.
A Peak Year for China?
Industries have been listening, and now they are taking action. Industries are investing in innovation, guided and incentivised by national policy on emerging strategic industries. National R&D input continues to rise and will make up to 2.5 percent of the country's GDP by 2020. The private sector, meanwhile, is playing a more active role in investing in new technologies, especially publicly listed companies that tap into the financial market for capital to invest, merge and acquire innovative technologies from both China and around the world. Many experts are saying that 2016 is the peak year for Chinese capital to invest and acquire new technologies and assets.
The financial sector long ago sensed an opportunity to invest in clean technologies. Policy incentives help to reduce risk and offer greater guarantees for a return on these investments.
China is already the world's largest market for clean technologies. The alignment of domestic and global priorities to meet the commitments made in the Sustainable Development Goals and the Paris Agreement has sparked a clean economic revolution.

China's cities are taking action. There are already 42 low carbon pilot schemes up and running, and the number is expected to rise to 100 by the end of this year. But in a country as large and complex as China, still experiencing rapid urbanization, the pioneering efforts made toward green, low carbon growth must be smart. It is a huge opportunity, but it must be done correctly.
Opportunities for Green Growth
China's 18 nationally designated new areas have formed an alliance to deliver high-end, green and smart growth. The 36 nationally designated economic development areas have done the same. By coming together under a shared agenda, they are driving demand for clean technology solutions.
The Eco-Forum Global's Annual Conference in Guiyang is convened in one of the poorest regions in Southwest China. The Forum was started about 10 years ago and has already become a role model for many other developing regions and countries for the way the region's local economy has been built on environmentally sound foundations.
China also hosts the World Economic Forum's Annual Meeting of the New Champions, which has developed a strong reputation for sustainable innovation. Zhenjiang, in Jiangsu Province in eastern China, has become a pioneering city for low carbon innovation.
China is already the world's largest market for clean-tech, but it needs to quickly adopt these technologies to address its domestic environmental challenges.
China is already on the right path to win its war on pollution. Fundamentally, the world requires leadership and collaboration from countries like China and other large economies. In the end, they set the global tone, and right now they are needed more than ever.
This piece first appeared on the WEF Agenda blog.