Economy
China-Europe Trains: A Gamechanger for Hong Kong Businesses?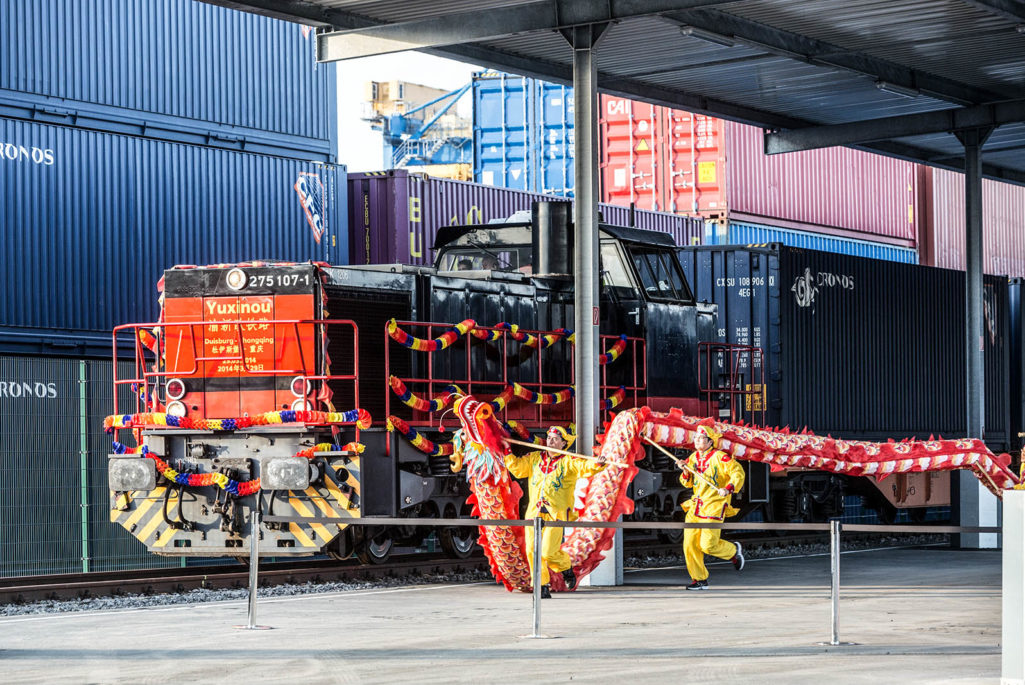 Since the launch of the China-Europe Railway Express (CR Express), linking China with Europe by fast-track cargo rail, freight volume has increased substantially, particularly in the past year. The CR Express is of increasing interest to companies that want to transport Chinese products to Europe while tapping markets along the Belt and Road routes, including manufacturers in western China and companies in the coastal region looking for an alternative to sea freight. Some companies even take advantage of these freight trains' speed and customs clearance facilitation to bring imports into the booming domestic market.
As the CR Express service improves, Hong Kong manufacturers and traders could consider using rail as an adjunct to sea transport to develop inland market opportunities along the Belt and Road routes in both Asia and Europe. Logistics providers could also strengthen cooperation with railway logistics companies to connect with logistics networks in Hong Kong, so as to further strengthen their niche in international transport and their logistics in sea and air transport.
Fast Expansion for Greater Coverage
China's Europe-bound freight train service was launched in March 2011, with the first train setting off from Chongqing to Duisburg, Germany. As of August 2016, more than 2,100 trains have been dispatched via the Yuxinou (Chongqing-Xinjiang-Europe) International Railway.
Currently, the CR Express provides regular rail services to at least 16 Chinese cities, including Chongqing, Chengdu, Zhengzhou, Wuhan and Suzhou, stopping at more than 12 cities in eight European countries. Of particular interest is the fact that CR Express services have grown rapidly in the past year, with increasing numbers of mainland companies relying on rail to transport goods to Europe.
The CR Express provides not only direct railway transport to Europe from China, but also a one-stop service in cargo inspection, quarantine and customs clearance, thanks to the support of relevant government authorities. Notably, the technical specifications of the railway system and rail tracks are different between China, countries in Central Asia and Europe. Trains need to change from one rail track system to the others when crossing the China-Russia border, entering Central Asia (countries such as Kazakhstan), and arriving in Eastern and Western Europe. However, such technical issues have been resolved owing to the concerted efforts of the railway and shipping companies concerned. Today, most logistics operators are capable of monitoring the cargo during the whole process and provide the consignor with clearance on arrival at the railway terminus, warehousing and transshipment to the desired destination.
Generally, CR express freight trains transport cargo to their destinations three times faster than shipping by sea.
Supplementing Air and Sea Freight
By helping companies to export goods to Eastern and Western Europe, the CR Express is playing an important role in China's Belt and Road strategy and helping to strengthen bilateral trade and investment with countries along the route. Furthermore, some logistics operators also provide clients with transit services from the terminuses in Germany and Poland to neighboring areas, effectively extending the coverage of the CR Express.
The CR Express was earlier used primarily for transporting Chinese exports to Europe. But Chinese companies are now increasingly using the service to import goods from Europe. In the first half of 2016, the CR Express operated 619 train services (a 150 percent increase year-on-year), of which 410 departed from China, and 209 returned (a 318 percent rise year-on-year), representing 51 percent of departures.
IT and other electronic products are now the major categories of export goods currently carried by the CR Express. Others include household appliances, machinery and equipment, auto parts, food, clothing, general goods, and e-commerce merchandise. Although many e-commerce items are mainly transported by air, they are being carried increasingly via the CR Express. Imports mainly include wood products, food, agricultural goods, auto parts and finished vehicles.
Generally, these China-Europe freight trains transport cargo to their destinations three times faster than shipping by sea for one-fifth of the cost of transport by air. While rail freight is still more costly than sea freight, the CR Express can work as an adjunct to sea and air transport, and rail connections are likely to increase as more and more companies use rail services to expand China-Europe trade.
Europe-bound services from the Guangdong province have also been launched, such as the service from Guangzhou to Vorsino in Kaluga, Russia via Manzhouli in Inner Mongolia, which began in August 2016. This was the second Europe-bound train service from the province, following the service from Shilong, Dongguan to Duisburg, Germany, which started operating in April 2016. According to China Daily, the line covers a distance of 11,500 km, taking about 14 days.
Clothing, footwear, computer accessories and electronic equipment produced in the Pearl River Delta (PRD) region were shipped using a standard 40-foot container. The railway company is planning to strengthen Europe-bound train services from Guangdong, and is actively working on rail connections with Kazakhstan and Uzbekistan in a bid to transport more goods manufactured in the PRD region and southern China to markets in Central Asia and Europe.
Implications for Hong Kong Companies
The recent rapid expansion and increasing frequency of Europe-bound rail services, and the significantly shorter lead time of 10-12 days for the fastest routes, means rail has gradually become a viable alternative to sea and air transport for export and import enterprises exploring European trade opportunities. Meanwhile, the related railway transport companies are actively working with countries along the CR Express route to negotiate not only transit arrangements, but also the feasibility of stopovers to collect cargoes halfway on the route. This is to align with the current China-Asia CR Express service, which has freight trains departing from China and heading to Asian countries like Nepal, Kazakhstan and Uzbekistan.
These developments will effectively enhance the transport links between China and countries in Asia and Europe and strengthen the capabilities of related logistics providers of cargo transportation and distribution. Under such circumstances, Hong Kong companies may need to consider the feasibility of the further use of rail transport to enhance their flexibility in expanding into Eurasian markets. Furthermore, logistics operators can strengthen partnerships and cooperation with the relevant railways, helping to connect them to logistics and transport networks in Hong Kong, enhancing their advantage in the international transportation and logistics business.
This article first appeared on www.beltandroad.hk