Society
Is Coronavirus Covered by Workers' Compensation in the US?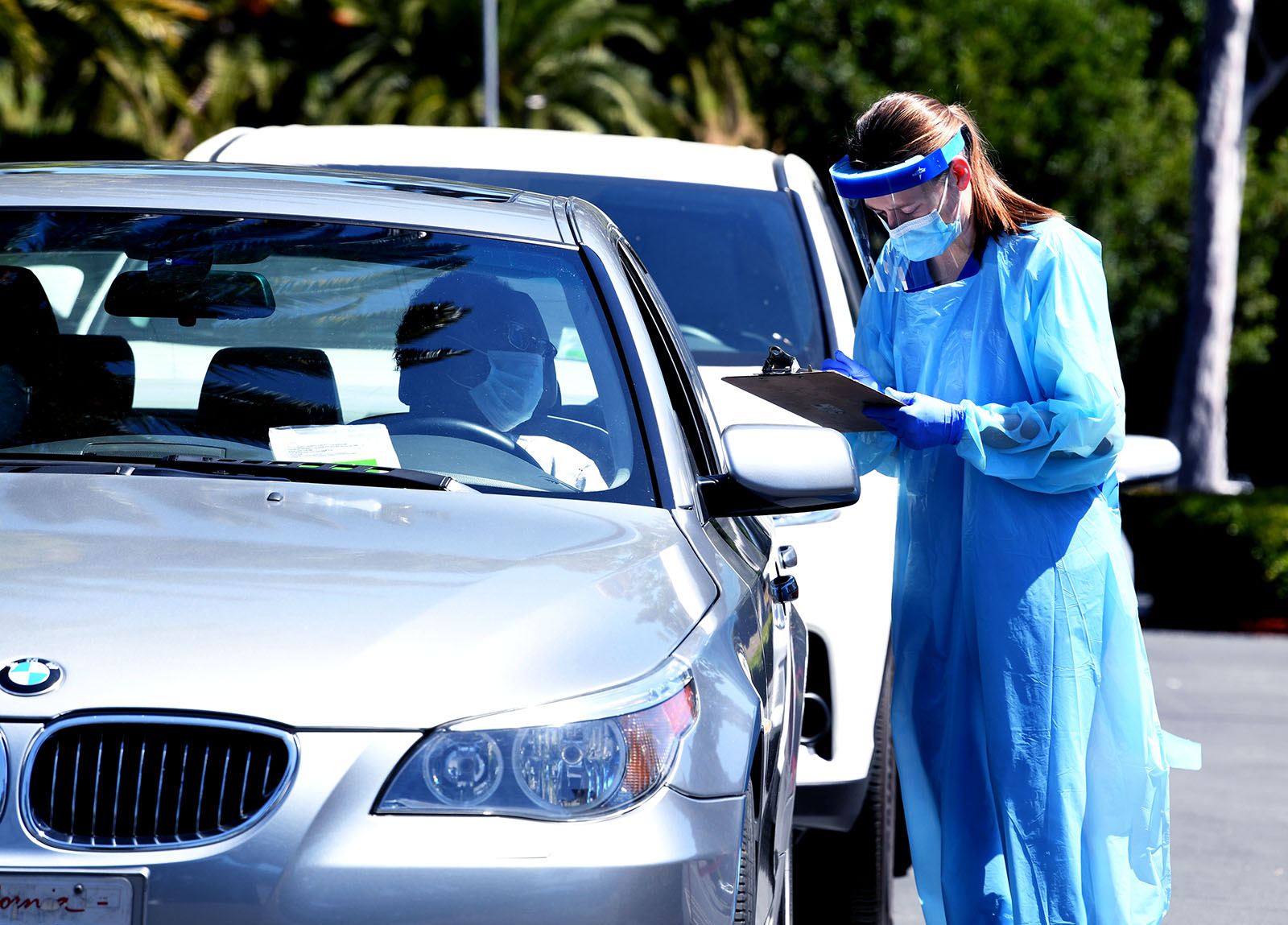 The ongoing COVID-19 pandemic is proving challenging for businesses in many ways, and the impact on the United States' workers' compensation systems could ultimately be among the most significant. Workers' compensation is the largest premium segment in the U.S. commercial insurance market, mandated by law in 49 states. The pandemic holds the potential to bring higher costs and greater administrative burdens into the workers' compensation process for many employers, while at the same time generating anxiety for injured employees, whether dealing with pandemic-related or other illnesses and injuries.
Workers' Compensation Claims During the Pandemic
At the federal level, the Occupational Safety and Health Administration (OSHA) defines injuries and illnesses as "recordable" only if they are new, work-related cases that meet one or more of OSHA's recording criteria. Recordable injuries or illnesses require specific actions by employers, and failure to carry out these actions can result in penalties.
Although OSHA exempts recording of the common cold and influenza, the agency has said that COVID-19 qualifies as recordable in cases where a worker is infected as a result of performing work-related duties. It is subject to the same rules and failure-to-record fines as other workplace injuries and illnesses. The determination of whether an infection is work-related is the employer's responsibility. 
As of April 10, 2020, only employers in the health care industry, emergency response organizations and correctional institutions will be required to record COVID-19 cases. Other employers will be expected to implement good hygiene practices and record COVID-19 cases only if there is objective evidence that such cases may be work-related and the evidence was reasonably available to the employer. Employers should refamiliarize themselves with OSHA's recordkeeping and reporting requirements.
The situation in the states is fluid. In Washington state, Governor Jay Inslee recently announced changes to the state's workers' compensation rules to provide coverage for health care workers and first responders who are quarantined following exposure to COVID-19. Under the clarified policy, the state's Department of Labor and Industries, which oversees workers' compensation insurance for employers, will provide immediate benefits to these workers during the time that they are quarantined. The benefits may include medical testing, treatment expenses if a worker becomes ill or injured and time-loss payments for those who cannot work if they are sick or quarantined, according to a statement.
North Dakota Governor Doug Burgum recently signed an executive order extending workers' compensation coverage to first responders and health care providers who contract coronavirus on the job. The executive order provides up to 14 days of medical and wage replacement benefits for first responders and health care workers who are quarantined. If workers test positive for coronavirus and it is determined that they contracted the virus on the job, those employees are then eligible for full workers' compensation benefits. 
Other states will, in all likelihood, address similar and other workers' compensation issues as the pandemic continues. 
Determining Whether COVID-19 Cases Are Work-Related
As the pandemic continues, employers could face COVID-19-related workers' compensation claims filed by employees. Although workers' compensation statutes and case law vary by state, compensability generally requires that an illness or disease be "occupational." This essentially means that the illness: 
Arises out of and occurs in the course and scope of employment, which will normally be determined by whether an employee was benefitting the employer when exposed. 

Is proven to be the result of a workplace exposure. 

Is "peculiar" to the employee's work, meaning that the disease is found exclusively among or presents greater risk for certain employees. 
It could become increasingly difficult to determine whether an employee has contracted COVID-19 in the workplace. Health care workers, first responders, airline and transportation workers and hospitality workers are among those with a higher likelihood of exposure. But health care workers, for example, may be infected by patients, coworkers, family members, neighbors and strangers, and, in turn, may infect each of these groups.
While many businesses have transitioned to remote working models to promote social distancing, others — particularly those deemed "essential" — cannot easily do so and may still be working in close quarters, which could mean a risk of exposure to the coronavirus. Concerns of public safety workers, first responders and medical professionals include the risk of direct contact with COVID-19 patients, which could lead to injuries that may be compensable under state workers' compensation systems.
Claims Could Increase in Other Areas
Employers should also be readying for a potential increase in claims from factors other than COVID-19 exposure. Take telecommuting, for example. Employers can face challenges when employees are telecommuting, including a lack of oversight of work environments, potentially improper use of equipment and in-home distractions. The challenges may be compounded by the current pandemic, which has resulted in many individuals facing growing anxiety and mental stress, as well as sharing makeshift home workspaces — and attendant distractions — with spouses, children and pets.
Clear communication, education and transparency from employers about the workers' compensation process will help ease anxiety from COVID-19 cases.
Then there is the economy at large. Long-term economic forecasts related to the pandemic are dire, and many businesses have already laid off or furloughed employees, as witnessed by the startling jump in claims for unemployment benefits. Lessons from the financial crisis and recession that began in 2008 suggest that these workers could seek to offset their loss of income by applying for workers' compensation benefits — including, in some cases, filing fraudulent claims.
Finally, while there are currently widespread challenges for most businesses, some are hiring new employees to meet growing demand for specific products and services. This means that there are new hires operating in unfamiliar work environments. Some may have little time for orientation and safety training, making them more prone to workplace injuries.
Slowing Processes, Employee Recovery
Businesses should be ready for a slowdown in the pace at which the system handles new and existing workers' compensation claims. Many cases are likely to remain open longer, as state workers' compensation board offices have closed to the public. While some hearings are being conducted virtually, many are being postponed. The pandemic is also straining the availability of resources that are fundamental to the workers' compensation system, including independent medical exams and field investigative services.
For injured employees, recoveries could be delayed as the result of physicians temporarily closing their offices and hospitals forcing cancellation or postponement of some routine appointments and elective surgeries. Even injured employees who are progressing in their recovery face delay. With businesses closing, either partially or completely, workers who were ready to return to work, perhaps on modified duty, may find themselves without a job. 
This all leaves employers, injured employees and the broader workers' compensation system in a limbo of sorts. As claims remain open and injured workers go without medical treatment that will help them recover, they continue to collect benefits. Cases in litigation will generally remain unresolved until state workers' compensation boards resume operations. And the longer that injured employees stay away from their workplaces, the more difficult their eventual return to gainful employment will be. 
Even when medical and claims resources become readily available again, doctors, claims professionals, workers' compensation boards and others may struggle with their backlogs — further delaying claims resolutions and driving up costs.
Minimizing Disruption
There are ways to help minimize the disruption the pandemic causes to the workers' compensation system.  
Prevention, of course, is one key. For businesses that actually increase hiring during the pandemic, proper safety training for new employees is essential. As other employees move and adapt to remote work situations, it's important to share best practices, including ergonomic positioning to minimize stress and injury, along with guidance on how to reduce tripping hazards.
Telemedicine, meanwhile, can be a valuable tool in some cases during the pandemic, offering a way for some injured workers to keep appointments while following social distancing guidelines. Although not every state allowed for telemedicine use in workers' compensation before the pandemic, some are easing restrictions. 
In preparing for claims that will inevitably arise, all parties — from employers to their third-party administrators to insurers — should develop clear, detailed plans to manage the influx in claims related to some aspect of the pandemic. In particular, they should be paying attention to the increased potential for fraudulent claims and for questions about the compensability of cases alleging workplace exposure to COVID-19.
It is also a good time to use analytics in managing claims. Artificial intelligence and other tools can allow businesses to identify potentially difficult or complex claims and prioritize them for early intervention. 
Finally, the workers' compensation process can be difficult for injured workers in the best of times. Now, with questions about the economy and future job prospects, they may be especially anxious. Clear communication, education and transparency from employers about the workers' compensation process will help ease some of that anxiety.