Society
Crucible of the Middle Class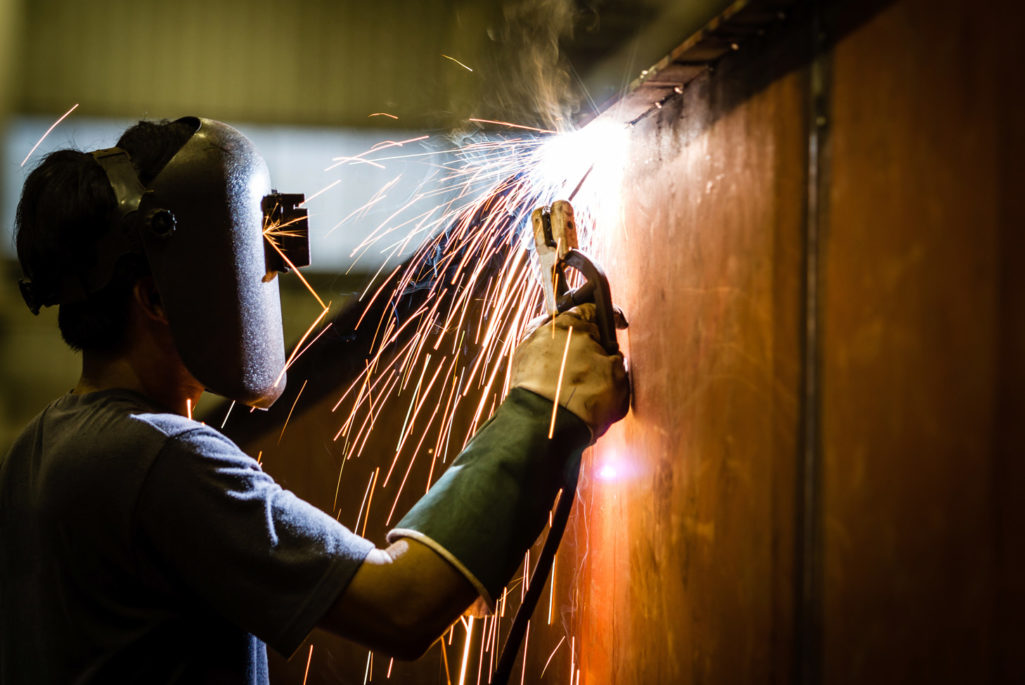 The middle class in the U.S. has been hollowed out over the last three decades. A confluence of circumstances contributed to this economic and societal debacle from the near collapse of our financial system in 2008, to the near abandonment of apprenticeship and trade school programs over the last several years, to the unintended consequences of favoring a university degree over community college or a technical education.
Despite about half the U.S. workforce (some 48 percent) holding down so-called "middle skills" jobs—those requiring post-high school education but less than a bachelor's degree—employers are still scrambling for workers to fill these jobs, such as truck drivers, computer technicians, nursing, high-skill manufacturing, welders and telecommunications installers. And the shortages will only increase as baby boomers hit retirement age.
How to fill these jobs is the burden of the modern middle class. The challenges associated with retooling, training and retraining their collective base of skills and rebuilding the middle class is very much a risk that the public and private sector are going to have to tackle in tandem.
From 2010 to 2020, as many as 25 million—perhaps 47 percent—of all new job openings will sit in the middle-skills category. There are already not enough workers to fill these jobs, which is having a direct and immediate impact on American businesses and competitiveness. Here are just a few examples:
Swift Transportation's stock sank 16 percent on July 25 on news of dramatically decreased revenues. The drop was almost entirely due to a shortage of truck drivers. Swift President and COO Richard Stocking said on the company's earnings call with investors: "The driver market is tight and not trending favorably," which slowed deliveries and impacted the company's ability to meet client needs.
In Georgia, the state's $4 billion nascent film industry could be in jeopardy due to a lack of middle skills needed to build sets, run wires or manage the sound stage. Cinipix studio owner Mathew Hayden, who moved his firm to the state from California for favorable tax incentives, finds he has to import middle skills talent from Florida and New York because there isn't enough local talent. "It's a big concern," he says.
The oil and gas industry is facing the reality of a five million worker shortfall—about half its total workforce—by 2015, when a generation of workers now in their 50s and 60s are set to retire. The industry even has a name for the coming talent drought: "The Great Crew Change."
These examples are echoed across the country. More than half the nation's tradesmen are older than 45. By 2022, the Bureau of Labor Statistics says we'll need 108,500 more welders, 125,900 machinists and 464,700 truckers.
As of July 2014, there were 296,000 job openings in the manufacturing sector alone, the BLS says. And the jobs aren't sitting idle because the pay is cheap. Welders working in the Utica and Marcellus shale region of Ohio are pulling down $150,000 or more a year and employers there say they are turning down work because they can't find enough skilled welders. Nearly 40 percent of the middle class jobs that don't require a four-year college degree were found to pay more than $50,000 a year.
When the Middle Class Crumbles
During the Great Recession, middle-skills jobs accounted for 60 percent of recession losses, but only 22 percent of recovery growth. A Pew Research Center report says that 2000 to 2010 represented a "lost decade" for the middle class because it "shrunk in size, fell backward in income and wealth, and shed some—but not all—of its characteristic faith in the future."
Bringing back the middle class will require a shift in priorities. For the past 30 years, the U.S. has been advocating that the surest path to prosperity is obtaining a four-year college degree with a focus on STEM curriculum as a hedge that would allow Americans to play head-to-head competition in an increasingly globalized economy. But that push came at the expense of a whole slew of solid, well-paying, blue-collar jobs obtainable via a trade school, apprenticeship or two-year associate degree from a community college.
Mike Rowe, star of the hit TV show Dirty Jobs with Mike Rowe, which highlights the blue collar sector of the economy, testified before Congress earlier this year about the declining middle class. He told Congress that a decades-long PR campaign aimed at turning kids away from blue-collar jobs undeniably worked. "Unfortunately, as higher education flourished, the alternatives floundered," said Rowe, who is also CEO of the mikeroweWORKS Foundation, a nonprofit that focuses on alternative education, skilled trades, U.S. manufacturing and entrepreneurship. "Shop classes vanished from high schools, apprenticeship programs fell by the wayside, trade schools started to struggle and entire categories of jobs fell out of favor," Rowe said. "A skills gap began to emerge and companies who relied on a trained workforce began to struggle for the first time with technical recruitment."
There's a definite perception problem happening. "We have to bring honor to the trades, to technical schools," Jeff Joerres, CEO of ManpowerGroup said in a Forbes interview. "We have to do that with messaging and proof points and we have to realize that it will take years to change hearts and minds," he said. "It took years to convince people that everyone should go to a four-year college, so it'll take years to undo that thinking. But if we never start, we'll never get out of the quagmire."
Engineering the Middle Class Comeback
Only 30 percent of young people obtain a bachelor's degree by their mid-20s, a statistic that blows a gaping hole in the "college for all" mantra. As a result, the U.S. has the highest college dropout rate in the industrialized world. But why?
"[A] major reason is that too many can't see a clear, transparent connection between their program of study and tangible opportunities in the labor market," says the landmark Harvard study Pathways to Prosperity. "We fail these young people not because we are indifferent, but because we have focused too exclusively on a few narrow pathways to success. It is time to widen our lens and to build a more finely articulated pathways system—one that is richly diversified to align with the needs and interests of today's young people and better designed to meet the needs of a 21st century economy," the study says.
The study goes on to advocate for rebuilding the vocational school model in the U.S., noting that it's being used successfully across the globe by other industrialized nations, led by Germany, which has 350 official apprenticeship programs. Germany has 40 apprentices per 1,000 employed. Meanwhile, the U.S. has more than 370,000 Registered Apprentices, which is equal to about 3 per 1,000 employed. Unregistered U.S. apprentices could number up to million.
"We have underinvested, undervalued and underutilized a critical workforce development and training tool," said Labor Secretary Thomas E. Perez about apprenticeships.
To help correct that situation, the Labor Department has announced a $100 million grant funding opportunity to expand the Registered Apprenticeship program. That's particularly important given that the number of apprenticeship programs in the U.S. has shrunk by 36 percent since 1998.
"We think that companies can and should take the lead in training workers to fill the middle-skills gap," write Thomas Kochan, David Finegold and Paul Osterman in a piece for the Harvard Business Review. The piece outlines three major characteristics for collaborative programs:
Multiple employers in the region or industry sector cooperate with one another and with educational institutions to design and fund initiatives and to train and hire graduates.
Classroom education is integrated with opportunities to apply new concepts and skills in actual or simulated work settings—an approach proven to be the way adults learn best.
Training focuses on offering workers career pathways, not just skills for the initial job.
"Realistically, that can happen on a large enough scale only if business leaders cooperate with one another, unions, and educational institutions, both regionally and nationally," the HBR authors write. "The key words are cooperate and nationally."