Economy
Design Thinking: the New DNA of the Financial Sector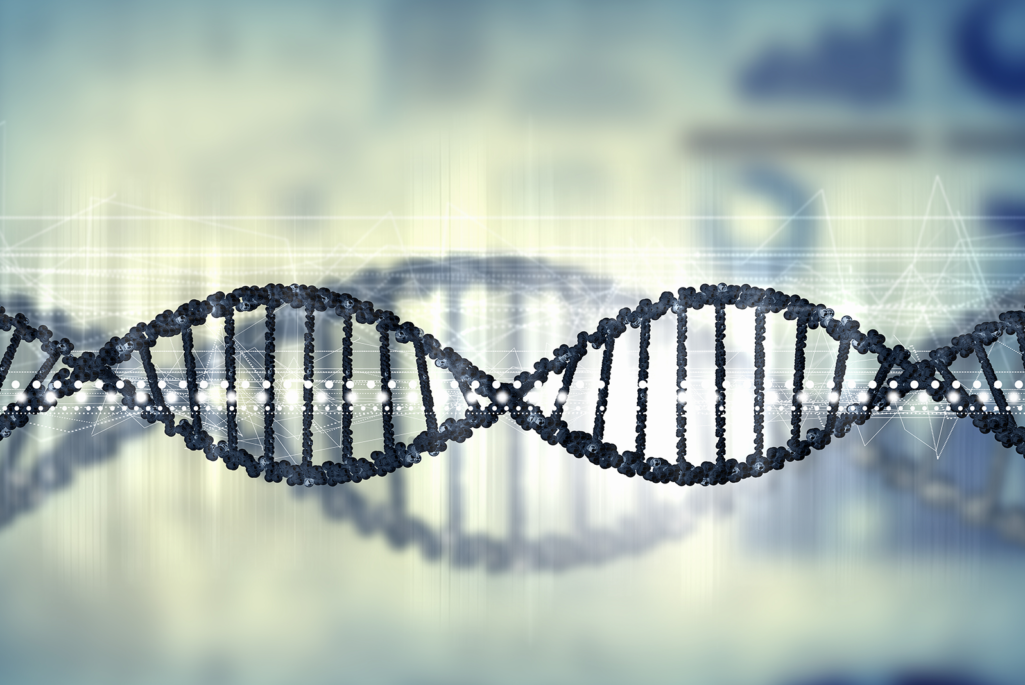 The banking industry has become increasingly concerned over the challenge that emerging fintech startups pose to banks' traditional ways of doing business and the threat that they present to revenue streams. In response, many banks have created internal innovation labs to counter these risks. "Design thinking" has become an important tool in the effort and is being used to explore how banks can boost their growth by applying the approach in a rapidly changing environment and an era of de-banking.
Innovation: A Promising Solution
There is no easy answer to the threats facing banks. The industry faces multiple challenges: a wave of digital disruption, an increase in regulatory demands, and changes in customer preferences, to name a few.
For fintech startups and emerging technology firms, these challenges represent substantial opportunities, offering numerous technology solutions to various pain points along the value chain.
For legacy banks, the reaction has been more cautious, particularly as they try to assess specific fintech solutions and whether the technology represents a real trend or a fad. But whatever the assessment of the old guards in the banking sector may be—whether they think the new fintech players are to be trusted, or whether they believe the new trends are just a passing vogue—banks recognize that the risk of doing nothing is simply too great to allow for nonchalance.
The common response of the banking sector has been to seek innovation to face the disruptive challenges. A recent joint IESE-Oliver Wyman study found that 95 percent of the analyzed banks have created innovation labs within their organizations to adapt to a changing industry landscape. For example, JPMorgan Chase launched the Branch Design and Innovation Center in the United States, while Citigroup has established its Innovation Labs in the U.S., Mexico, Ireland, Israel and Singapore.
Significant investment has gone toward attracting new talent, such as designers and artists—skills and professions not typically associated with the banking industry. This trend can be seen in industry hiring profiles. A LinkedIn job search using the term "design" within the financial services sector in the United States revealed that 15,403 related jobs were available, with 15,087 having been posted in the previous month, in September 2016.
The results suggest that while the financial services industry and design are not usually thought of in the same breath, that is changing, and firms are trying to use design thinking to adapt to a changing environment.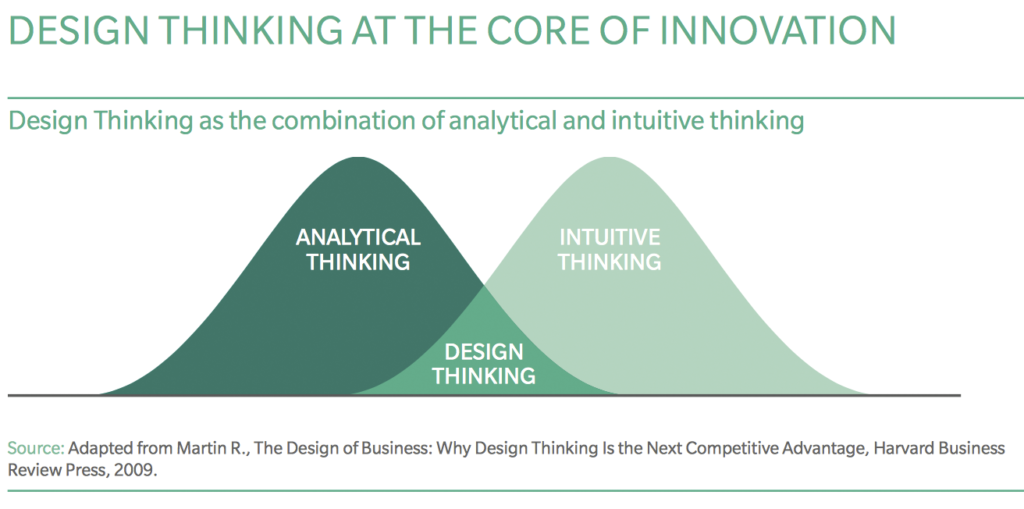 Design Thinking: Not Simply Brainstorming
Although many people believe that design thinking means going into a room with Post-it notes and having relaxed brainstorming sessions with no clear objective, the reality is very different.  
Design thinking is a tool for innovation, one that uses a consumer-centered approach to put nuanced consumer needs at the core of the innovation process. But along with considering the needs of the consumer, design thinking also takes into account the organization's ability to deliver innovation in terms of its feasibility (do we have the necessary technological systems to implement this idea?) and its viability (is there a commercial market?).
Research has established a relationship between the use of design thinking and firm performance. According to the Design Management Institute's Design Value Index, "a market capitalization-weighted index comprised of design-driven companies, shows 10-year returns of a remarkable 219% over that of the Standard & Poor's 500 index ("S&P 500") from 2004-2014."
De-Banking Is Not the End of Banks, It's the Beginning of Design Thinking
We found in our analysis of several banks—such as Deutsche Bank, BNP Paribas, Auckland Savings Bank, and OCBC Bank—that design thinking not only has a positive impact on customer relationships by improving the user experience but also can improve the bank's value proposition, activities, cost structure, and revenue streams.
Increasingly, companies are becoming better at measuring the impact of design on bank activities: Key performance indicators that in the past were difficult to identify—such as increases in visits, cost decreases, and sales increases—have become easier to isolate. However, further research is needed to better understand how design thinking is changing banks' human architecture at the business-unit and individual level, and the barriers to implement design thinking in the sector.
While the banking sector is going through a time of clear disruption, this does not necessarily represent the end of banking, but rather the evolution and emergence of a new bank species, one with design thinking baked into its DNA. By enhancing its presence in banking, design thinking will not only have a positive impact on customer relationships but also add to the value proposition of the banks and lead to a sustainable source of revenue growth.