Society
Despite Global Progress in Hunger Fight, 52 Countries Still Suffering High Risk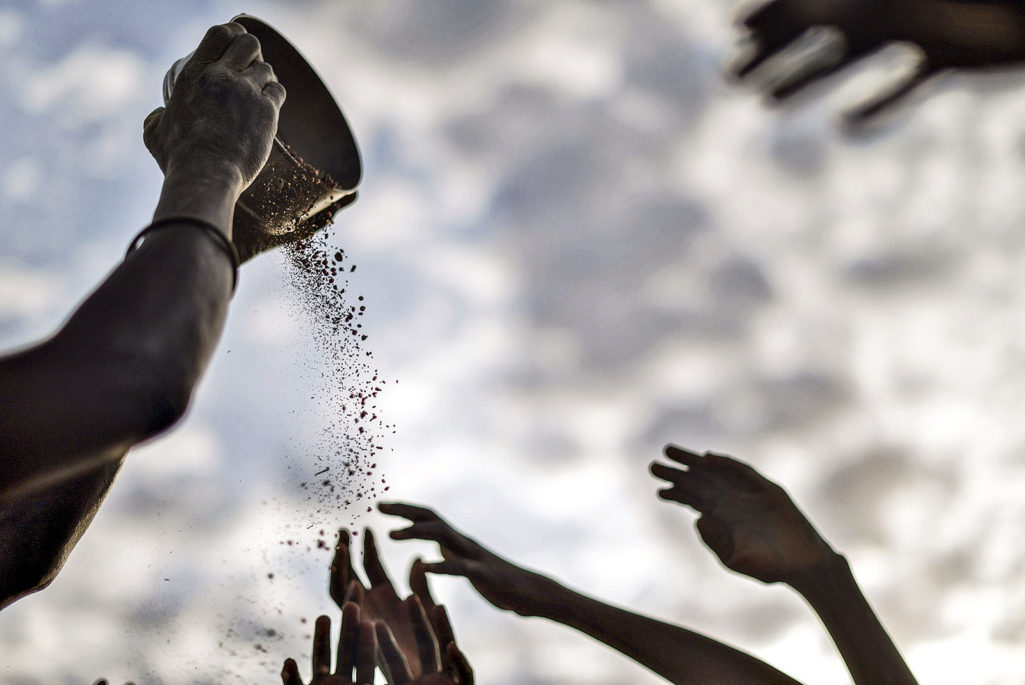 Since 2000, countries have made significant progress toward achieving the goal of cutting the number of the world's hungry in half. In 2000, the Global Hunger Index (GHI) stood at 29.9 in the developing world. Today that figure stands at 21.7, a decrease of 27 percent. The higher the score, the more severe the level of hunger, according to the index. Scores between 20.0 and 34.9 are considered "serious."
The GHI scores a country's hunger rate from 0 to 100, with 0 being no hunger and 100 being the worst-case scenario. In reality, neither of those extremes exists in today's world.
The GHI is calculated based on four criteria:
The percentage of the population that is undernourished.
The percentage of children under five years old who suffer from wasting (low weight for height).
The percentage of children under five years old who suffer from stunting (low height for age).
The percentage of children who die before the age of five (child mortality).
Ending hunger is one of the UN's Sustainable Development goals, which targets 17 specific areas for improvement over the next 15 years.
In making the case to end hunger in 15 years, the UN cites the following dire facts:
Globally, one in nine people in the world today (795 million) are undernourished.
The vast majority of the world's hungry people live in developing countries, where 12.9 percent of the population is undernourished.
Asia is the continent with the most hungry people—two thirds of the total. The percentage in southern Asia has fallen in recent years, but in western Asia, it has increased slightly.
Southern Asia faces the greatest hunger burden, with about 281 million undernourished people. In sub-Saharan Africa, projections for the 2014-2016 period indicate a rate of undernourishment of almost 23 percent.
Poor nutrition causes nearly half (45 percent) of deaths in children under five—3.1 million children each year.
One in four of the world's children suffers stunted growth. In developing countries, the proportion can rise to one in three.
66 million primary school-age children attend classes hungry across the developing world, with 23 million in Africa alone.
Regional Differences
Global averages hide the dramatic differences among the world's regions. For example, Africa south of the Sahara and South Asia have the highest GHI scores, both sitting squarely in the "serious" category of hunger. However, remaining regions of the world have GHI scores ranging from 8.0 to 13.2, representing low or moderate hunger levels.
Africa south of the Sahara has the highest GHI score globally, at 32.2.
From 2000 to 2015, 17 countries made significant progress at reducing their GHI scores by 50 percent or more, while 68 countries made progress by cutting GHI scores between 25.0 percent and 49.9 percent. Meanwhile, 28 countries cut their GHI scorers by less than 25 percent. Despite such progress, however, 52 countries are still plagued by serious or alarming levels of hunger.
Since 2000, Rwanda, Angola and Ethiopia have seen the biggest reductions, with scores down between 25 and 28 points; however, despite these improvements, hunger levels in those countries still remain serious.
And eight countries lodged firmly in the "alarming" category, five are in Africa south of the Sahara; the other three countries are Afghanistan, Haiti and Timor-Leste.
Climate Change Compounds the Problem
Climate change will only further exacerbate the hunger problem, which highlights the complex interconnection between food security and climate adaptation and mitigation strategies.
Drought brought on by climate change has been linked to mass migrations associated with desertification, with spillover effects resulting in violent conflict in places such as Syria and Africa.
William Lacy Swing, who heads the International Organization for Migration, told the New York Times that climate change was creating a "perfect storm" of "unprecedented human mobility," and resulting in displacement of a record 60 million people.
A 2009 report estimates that desertification is putting 135 million people at risk of displacement owing to the drying out of fertile lands, which reduces water supplies and lowers crop yields, particularly in a band of Africa stretching from the Sahel to the Horn of Africa.