Technology
The Token Economy Could Save Brick-and-Mortar Operations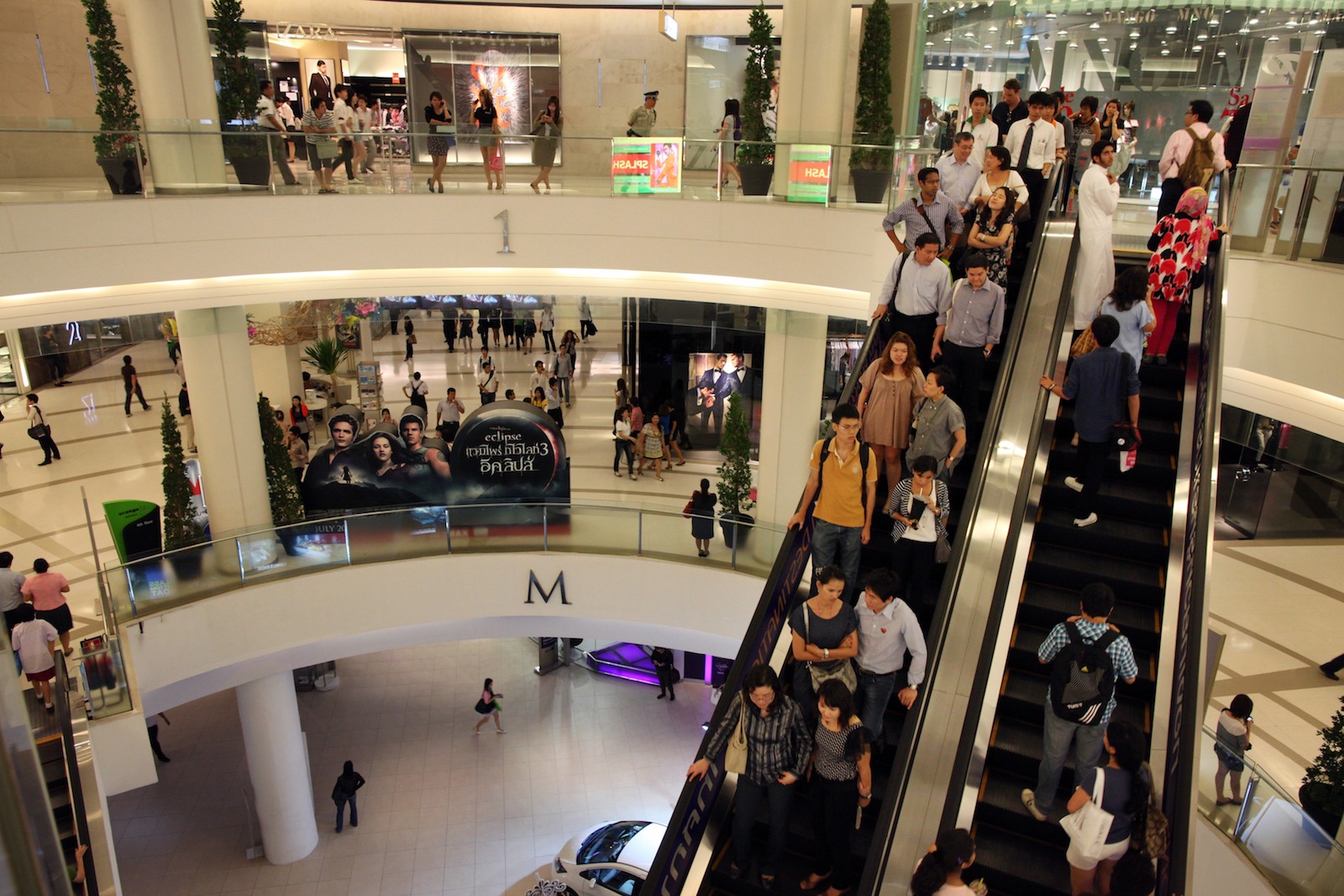 With the thrill of always-on availability and the immediacy of transactions, consumers today are no longer beholden to physical shopping experiences or limited to stores in their vicinity. Now, given the option to shop from the comfort of one's home, whether from a laptop or a smartphone, consumers experience greater convenience and speed.
What does this mean for traditional merchants in Asia? As this progression from bricks to clicks appears to be a permanent shift, pure brick-and-mortar retailers are at a big disadvantage. However, the rise of blockchain and tokenized alternatives provides traditional merchants with the opportunity to leverage these alternative online-to-offline economies to catch the accelerating trend of consumers buying via omnichannel shopping experiences.
These traditional merchants have the luxury of foregoing the necessary technology investments and focusing on what they do best: finding meaningful ways to engage with and incentivize a generation of tech-savvy consumers while similarly empowering their long-standing cash-inclined customers.
From 'Cash Is King' to a Cashless Revolution
Not all consumers embark on a wholly digitized purchasing journey. Despite being dubbed the world's fastest growing Internet market, Southeast Asia has a surprisingly high population of unbanked individuals, with 70 percent of the region's population of around 650 million people without access to financial services. Though mobile payment systems are on the rise in neighboring countries such as China and mobile payments solutions are being developed by pioneering local startups such as Grab, many of the region's e-commerce shoppers still opt to pay with cash on delivery (COD), accounting for 44 percent of total e-commerce transactions in 2017. Almost nine in 10 (88 percent) respondents cited a preference for cash as a payment method in a recent study, with emerging economies such as the Philippines, Indonesia, and Thailand ranked as the region's top cash users.
Though unaffected by a devotion to paper-based payment methods, brick-and-mortar retailers experience similar drawbacks as online merchants who offer COD. From requiring a steady cash supply, longer cash conversion cycles and increased risks of theft, it is clear that reliance on cash in today's world is hardly sustainable compared to existing digital alternatives, such as bank transfers and credit card payments. While "cash is king" is a sentiment that still reigns supreme in Southeast Asia, retailers need to seek sustainable, long-term alternatives that can help mitigate such risks without alienating the unbanked as they participate in the region's ongoing digital transformation.
Democratizing Wealth
Although traditional financial practices may be the norm for this cash-based population, their engagement with the digital world is undeniable. Beyond e-commerce, smartphone penetration is exceptionally high in the region with over 90 percent of Southeast Asian users accessing the Internet primarily through their mobile devices. For this population, participating in today's digital economy not only means that payments, transactions and incentives need to be mobile-based, but also easily incorporated into everyday life. With this in mind, tokenization––the conversion of stored value in a real-world asset, such as cash, to a token that can be used on a blockchain––allows anyone with a mobile device and an Internet connection to fully participate in the digital economy.
Brick-and-mortar retailers are in a unique position to capitalize on omnichannel habits, bridging the online and offline world to their advantage.
For retailers, introducing the option to interact with their customers via blockchain-enabled mechanisms like coupons and advertisements serves as an accessible example of how they can be integrated into everyday actions such as shopping. With interactions and transactions permanently stored on a blockchain, merchants can track the effectiveness of their marketing efforts and promotional campaigns. Admittedly, a shift to tokenized alternatives, like all forms of nascent technology adoption, will require a paradigm shift. We've seen it before at the dawn of credit and debit cards and still see it today, as mobile payment solutions become more ubiquitous.
With this in mind, retailers play a pivotal role in enabling this change in consumer mentality. Their participation in a token economy will ultimately be essential in propagating the mass adoption of tokenized alternatives as a whole.
Taking a Long-Term View
Beyond aiding in blockchain's oft-cited aims of democratizing wealth, there are clear gains to be made in its implementation in the retail sector. These range from greater efficiencies and transparency in supply chain processes to enabling new and innovative ways of engaging with customers. Despite 34 percent of retail purchases taking place on mobile devices, consumers, by and large, remain omnichannel in their shopping habits. The majority of shoppers still opt to make purchases in-store after browsing and researching products online, with 82 percent of smartphone users limiting their device use to researching their prospective purchases.
As such, brick-and-mortar retailers are in a unique position to capitalize on omnichannel habits, effectively bridging the online and offline world to their advantage. In such cases, the implementation of tokenized alternatives can transcend the notion of stored value as a wholly economic concept. Tokenization can represent a new, revolutionary way to meaningfully interact with and reward one's customers. For retailers struggling to incentivize a younger tech-savvy generation of shoppers, tokenizing rewards such as coupons and loyalty points gives customers greater flexibility in their spending power, allowing them to exchange rewards for other cryptocurrencies or fiat. This alternative not only gives traditional merchants exposure and traffic in the online-to-offline economy, but enables them to do so without needing to understand the mechanics of cryptocurrencies, thus lowering the barrier to entry and adoption.
By bridging the gap between virtual and physical, merchants can even reward consumers for performing certain actions, whether it is making a purchase at a specific time of day, leaving reviews or recommending their store to a friend. Such micro-rewards, when aggregated, not only enable a token economy to flourish, but give merchants better insight and understanding into their target customers and their spending habits, preferences and motivations. With an immutable record of transactions stored on a blockchain, this long-term insight can be leveraged to develop a sustainable strategy to drive greater customer engagement and to guide future customer acquisition efforts. In turn, customers, too, benefit from receiving offers adapted to their needs and preferences, resulting in a greater likelihood of repeat purchases, continued engagement and loyalty to a brand.
In the Eyes of the Empowered Consumer
Though at a nascent stage, we've observed the potential of blockchain and cryptocurrencies in a multitude of sectors, primarily facilitated by the levels of trust, transparency, efficiency and security that it can offer. With its ability to empower consumers in emerging economies and better bolster existing consumer relationships, blockchain bears a lot of promise in the sector with long-term benefits for all those involved.
As we continue to navigate an increasingly digitized world where attention is currency and the focus is on the here and the now, for enterprises and users alike, embracing such technologies is more vital than ever.