Technology
Embrace Digital Evolution or Risk Being Irrelevant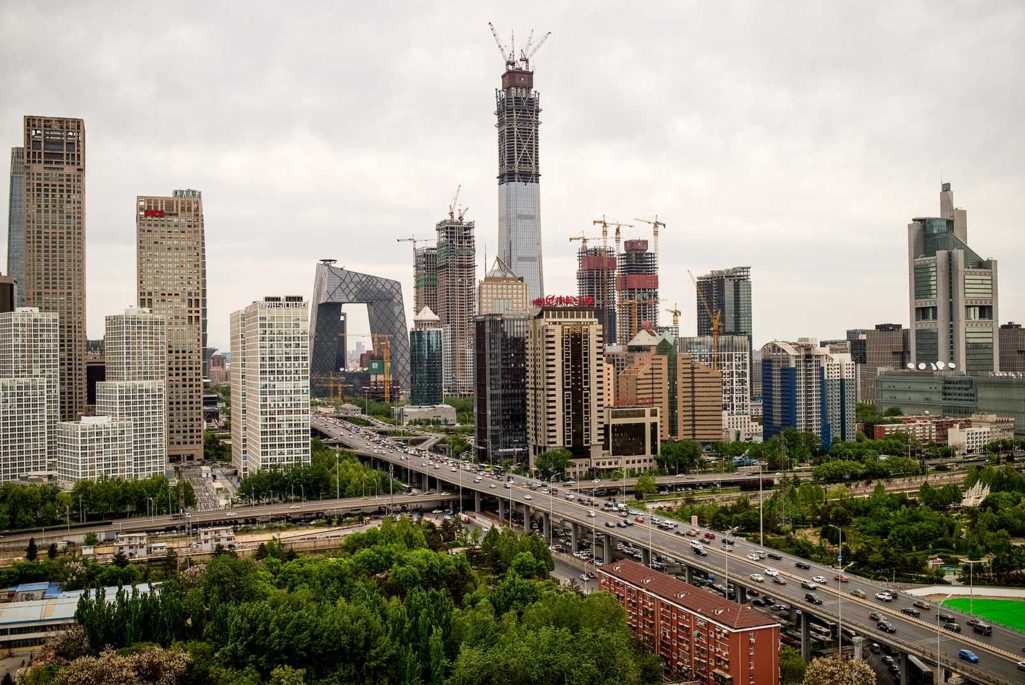 Many Asian economies are making rapid strides in digitization, and the momentum is being driven by China and Malaysia, which are ranked 36th and 26th overall on the recently published Digital Evolution Index (DEI) and are ranked first and second globally in terms of the pace of change of digital evolution, or momentum.
A key priority for governments and businesses globally is encouraging growth in the digital arena, with digital flows accounting for higher gross domestic product (GDP) growth globally than trade in traditional goods and services.
The DEI gauges how physical interactions in spheres such as communications, social and political exchange, commerce, media and entertainment are being increasingly replaced by digital interfaces. The DEI analyzes the factors that determine a country's digitization and also measures "digital trust," since trust is truly the cornerstone of the global digital economy.
The DEI analyzes the key aspects that determine a country's digitization—supply conditions, demand conditions, institutional environment, and innovation and change. The salient features of the modern digital landscape are:
Digital technology is widespread and spreading fast

Digital firms command enormous market power

Digital technologies are poised to change the future of work

Digital markets are uneven
Singapore and Hong Kong Quick to Evolve; New Zealand a Strong Contender
In the Asia-Pacific region, Singapore and Hong Kong top the DEI and are ranked 6th and 9th worldwide respectively. Both countries are actively reinventing themselves into digital economy hubs and are embracing digitization to upend traditional sources of competitive advantage and create new ones. Singapore is encouraging a variety of developments to make the city-state a "smart nation," a center for Internet technology and a destination for startups.
New Zealand is among the best positioned to compete by establishing a self-reinforcing ecosystem, fostering smart societies of the future, attracting global investments and talent, and creating a demonstration effect for the rest of the world to emulate. In doing so, it could export its digital innovations across the globe.
China and Malaysia Making Rapid Strides
China ranked 36th in the 2017 Digital Evolution Index, but it tops the world in terms of its pace of change for digital evolution, or momentum. Its policymakers have accorded high priority to developing a digital economy in the country. China has also taken the lead in artificial intelligence (AI), and by 2030, it is expected that AI will increase global GDP by 14 percent or $15.7 trillion.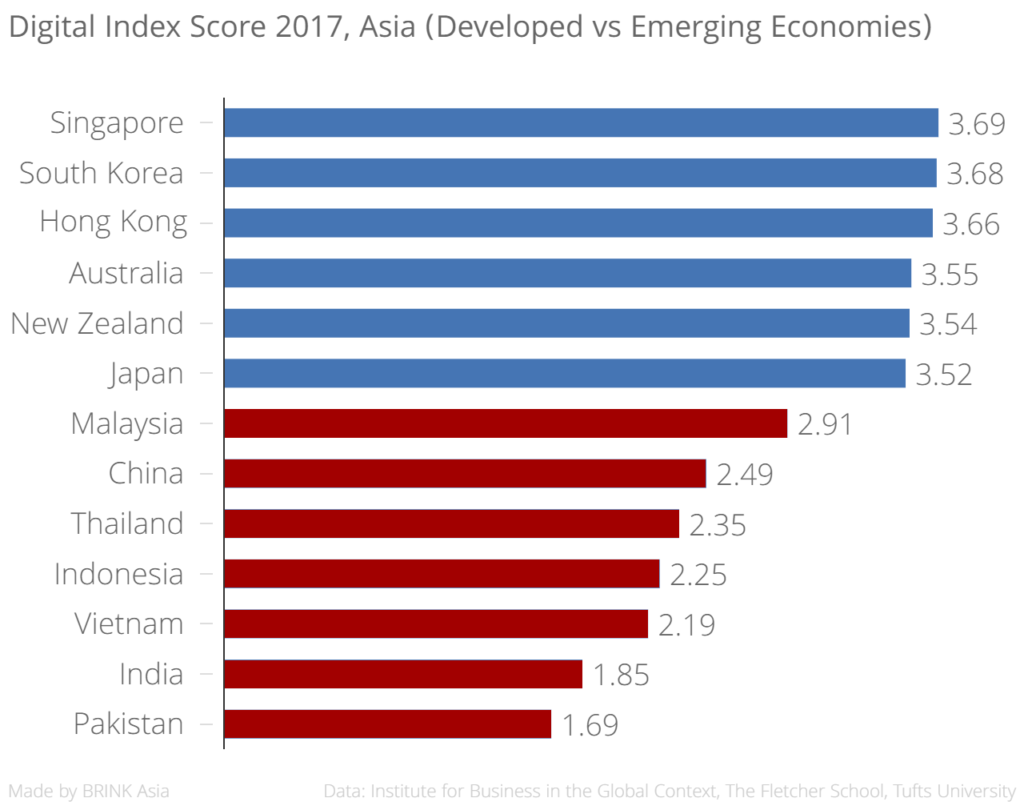 Malaysia, ranked 26th globally in terms of digital innovation, ranked second in terms of the speed at which it is evolving digitally. In a recent development, Chinese e-commerce giant Alibaba signed a bilateral deal with Malaysia, the report says, to facilitate the shipment of goods between China and Malaysia. The deal is set up as a public-private partnership in Malaysia's digital free-trade zone and seeks to do away with frontiers in trade.
According to the report, developments such as these are upending the traditional sources of competitive advantage and allowing countries to work around constraints they may be faced with. Commitments such as these illustrate the potential these countries have in leading digitization and also make them more attractive to investors.
The Future is Now
One of the challenges in Asia, particularly in countries such as India, Indonesia and Pakistan, is the large mobile Internet gap. This results in their poor performance on the DEI and also their slower march toward greater digitization as compared to their peers. To optimize the potential of the Internet economies, these populous Asian states need to invest further in digital inclusion to facilitate greater Internet access. One way of doing so is to leverage the accessibility and popularity of mobile devices.
To take advantage of the opportunities created by digital globalization and to service demand, both in the domestic and international sphere, it is necessary that countries develop enabling institutions and sound policy environments, invest in supply infrastructure for the future and promote innovation.