Economy
Fintech Is Transforming Latin America's Financial Sector. Here's How.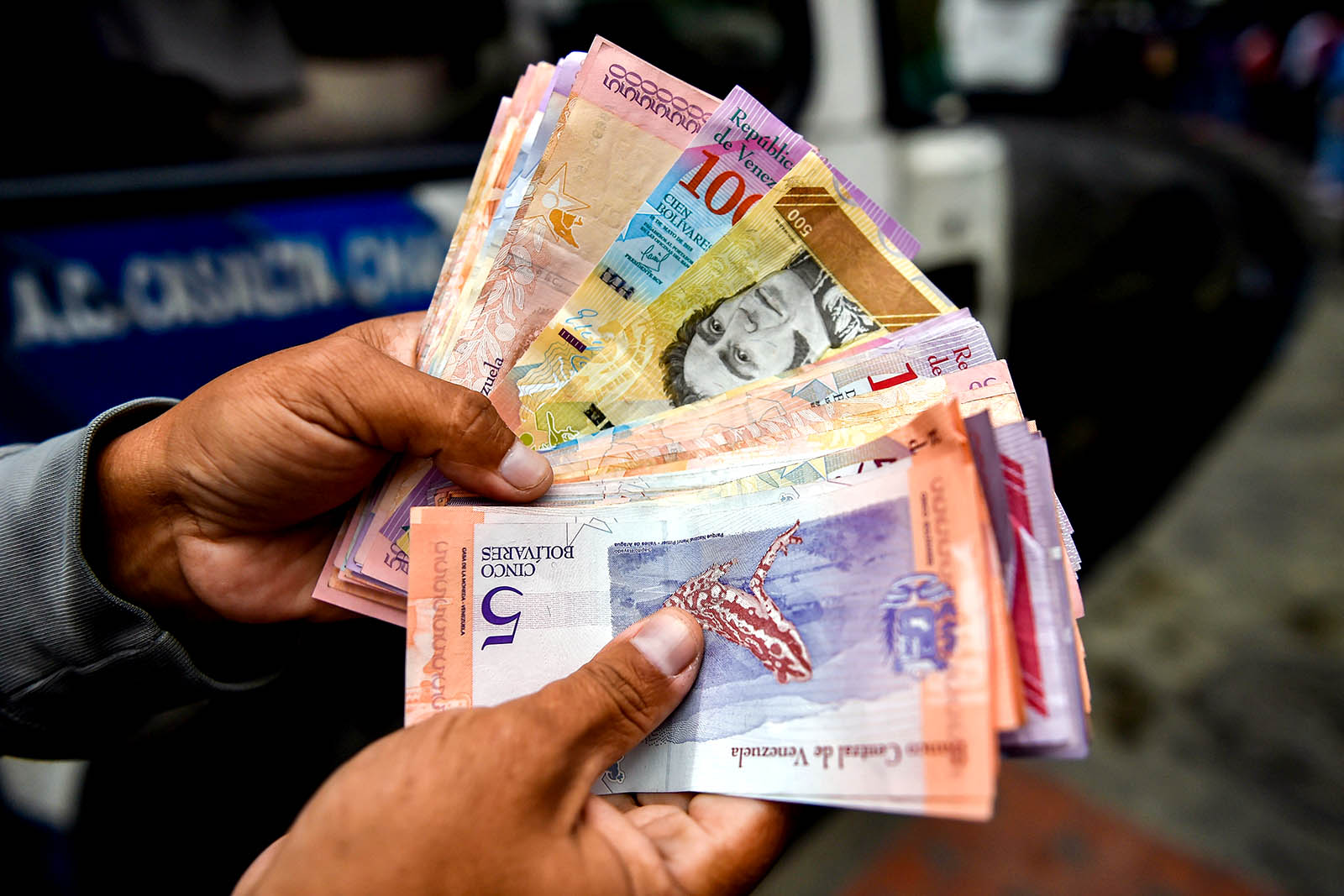 Latin America has always stood apart from other regions when it comes to its financial systems. The continent faces a wide array of unique challenges, including its large unbanked population (those without access to a formal bank account), high interest rates, unique local payment systems, lack of international credit card penetration, and an overall noninclusive financial system for Latin American citizens.
The financial landscape of Latin America is such a challenging, complex system that most other world regions haven't even tried to set foot in the area—until now. Venture capital fintech startups and even traditional banks are starting to take advantage of the incredible growth opportunities in the region. Over the past few years, fintech investments have reached record levels, with almost $600 million raised in 2017 alone.
These fintechs are on the cusp of transforming the Latin American financial landscape.
It's estimated that the Latin American fintech market will exceed $150 billion by 2021. By investing in the region and working to solve the area's unique financial challenges, the potential is there for Latin America to become a key player in the global economy.
Banking the Unbanked
Generally, consumer credit has been almost impossible to attain for many Latin American residents: Nearly half of the entire Latin American population is unbanked, and only 113 million people in the region out of a total population of 625 million are reported to have credit cards. Moreover, many of those credit cards may be considered for domestic use only, meaning that a very important portion of that 113 million may still not have access to the global market.
Without access to consumer credit, it's difficult for a large number of Latin Americans to participate in the global economy and access the same products and services that a person with an international credit card has, which allows use of the card overseas or in the online store of an overseas company.
Many fintech startups have realized this need to reach the unbanked population, raising millions of dollars in recent investments to help them create their own digital banks, or neobanks, to help Latin American consumers earn credit and gain access to the international economy.
The Rise of Neobanks
Neobanks allow users to create a mobile digital account in which they can make, among other things, money transfers and online payments with ease, without needing access to a traditional bank. Many of these neobank fintechs are also offering their customers both digital and physical credit cards, which enables them to make global purchases previously unavailable to them.
Recently, neobank startups have begun to emerge across Latin America in countries like Brazil, Mexico, Chile and Argentina. Many of the region's governments have begun reducing banking sector regulations in an effort to bring typically high banking and licensing costs back down and allow for more financial growth across the region.
Traditional banks in Latin America are also beginning to realize they will need to either adapt to the modern times or fall behind. According to a 2018 report, 85 percent of banks are considering fintechs as potential partners, and another 6 percent expressed interest in acquiring their fintech competitors.
Some have already begun: For example, one of Colombia's largest national banks acquired a Colombian neobank in 2018. The fintech partnership allows the fintech's users to withdraw cash from their accounts at the bank's branches and ATM locations.
Fintech was the No. 1 sector of venture capital investments in Latin America last year—and there are no signs of it slowing down.
And in Brazil, the authorities have not only begun to introduce instant payment options, but have also started allowing foreign investment of up to 100 percent into credit fintechs, opening up new opportunities for fintechs in the country.
The Credit Card Conundrum
Latin America has turned to unique local payments, cash vouchers, and a culture of payment installments for a number of reasons. First, international credit cards are inaccessible to many Latin Americans, and oftentimes their debit cards aren't accepted by online merchants due to the fear of fraud, among other reasons.
Countries in the region all use their own unique online payment systems, and with the addition of different cash voucher options among different countries, it can be very challenging for international businesses unfamiliar with the region to navigate these payment environments.
For example, a majority of Americans and Europeans have extremely high usage rates of credit cards. There are 364 million open credit card accounts in the United States (in a population of about 325 million), and credit card transactions account for about half of all payments in the European Union.
With statistics like that, it's easy to see why businesses in those areas tend to offer credit cards as main payment options for their e-commerce stores—without considering the Latin American population, which doesn't have wide access to international credit cards.
Meanwhile, most countries in Asia skipped the credit card age altogether, moving straight from cash payments to digital payment apps through their smartphones. As an example, apps such as AliPay and WeChat Pay now hold 90 percent of China's payment market.
The Problem of Installment Paying
Yet another huge cultural difference between Latin America and the rest of the world comes in the form of payment installments on local credit cards. Latin Americans have a strong preference to pay in installments when purchasing anything from restaurant meals to movie tickets to groceries. For example, in Brazil, over 50 percent of online purchases were paid with installments in 2017.
Installment transactions are authorized for the full amount of the purchase, but settled in installments over a period of time, generally from two to 12 months, depending on the card. However, they are only good for domestic purchases in local currencies.
For other world regions that may not use payment installments often, if at all, it's important to understand this concept to properly adapt to this culture when moving into the Latin American region.
Creating Entirely New Markets
Fintech was the No. 1 sector of venture capital investments in Latin America last year, and there are no signs of it slowing down anytime soon. They are bringing in smart solutions to help reach the unbanked population, opening up access to global e-commerce and gradually creating a more inclusive financial system for residents.
While hefty challenges remain in the Latin American region, it's clear that these e-commerce and local payment solutions will transform Latin America's financial economy and help build a new global market.