Society
Food Waste: When Zero is Not a Number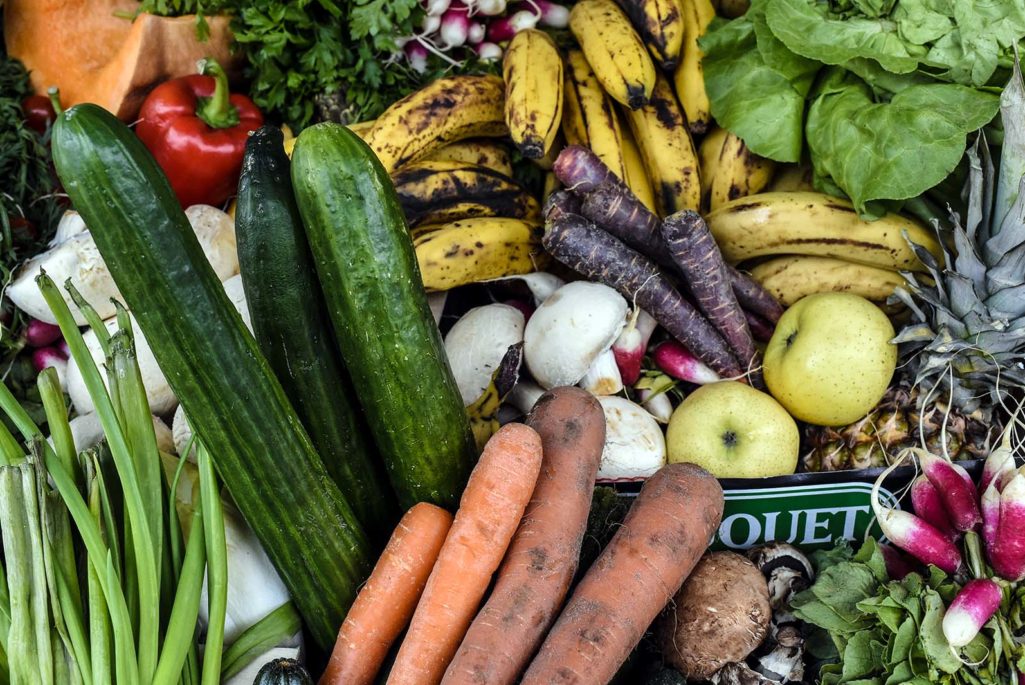 About a third of the food we eat goes to waste, amounting to nearly 1.3 billion tons per year globally at an estimated cost of nearly $1 trillion. The situation is ethically and economically unacceptable, and pressure is mounting for the food sector to tackle the issue.
While retailers regard waste as a fact of life, the truth is that waste is often the result of choices being made. By managing the right balance between waste and on-shelf product freshness and availability, retailers can control waste, drive efficiencies and improve profits while increasing customer satisfaction with fresh categories, according to a recent study.
Eliminating waste entirely, however, is not an option. Not only would achieving zero waste be unrealistic; it would require a dramatic reduction in the availability of products and place limits on consumer choice. That said, the opportunity to cut waste is very significant, and if pursued wisely, could result in a huge upside for producers, retailers and consumers.
A study Oliver Wyman did with the Food Marketing Institute and the Efficient Consumer Response Community Shrinkage and On-shelf Availability Group examined how reducing waste effects on-shelf availability. Key findings include:
Waste and Availability Targets are a Balancing Act
It's a well-known fact that the greater the on-shelf inventory and availability, the greater the waste. The study took this insight a step further, quantifying the relationship across three fresh categories and illustrating the importance of finding the right balance for on-shelf availability. If the availability target is too high, there's greater risk of excessive waste, but if the waste-reduction goal is too aggressive, the result is missed sales and lower customer satisfaction. Picking the right target depends on the category and store, and is not a decision to be taken lightly.
Eliminating food waste entirely, however, is not an option… it's unrealistic.
There Are Ways of Predicting Waste
It is possible to accurately predict waste. By creating an index for measuring the average daily demand for a product, the size of each case of product and product shelf life, retailers can calculate expected waste. The higher the index, the more likely a case will go unsold prior to expiration. The lower the index, the more frequently each case will sell out, reducing waste.
Identifying Where Improvements can be Made
Not all waste is created equally. In benchmarking the stores, we found variations in fresh waste, due to differences in product range, average daily demand and shelf life. The results illustrated that high levels of waste do not necessarily translate into a high potential to reduce it. Conversely, stores or categories with low levels of waste may be less than optimal. Recognizing where the greatest potential for reducing waste is critical to success.
The study highlighted three key recommendations for cutting waste in the fresh category without major investments in supply chain and technology improvements:
Set the right waste and availability targets.
Target stores and categories where improvement can be made.
Increase product shelf life.
Set Correct Targets
Retailers should avoid a one-size-fits-all approach, taking a tailored method instead. Different parts of the product range require different targets: Slow movers with a shorter shelf life should have a significantly lower on-shelf availability target, versus fast movers with longer shelf lives. Calculating the expected waste lets retailers determine the bottom-line impact of on-shelf availability targets—and find the optimal tradeoff.
Developing an expected case waste index is relatively easy. Category managers, supply chain managers, buyers and suppliers can identify the items with high expected case waste and create benchmarks. Benchmarking enables management to identify which stores and fresh departments are underperforming and institute best practices to reduce waste.
Increasing a fresh product's shelf life by just one day provides a huge benefit, irrespective of whether the objective is to sell more or waste less. A good way to improve shelf life in fresh categories is to remove minimum order sizes from the distribution center, enabling fresh products to be delivered to stores in the most flexible way possible.
Food retailers too often treat waste as a fact of life, rather than a matter of choice. Our study reveals retailers have the means and opportunity to reduce waste. By improving the freshness of products and increasing shelf life, retailers will not only reduce waste and improve customer satisfaction; they will also cut operational costs and waste levels, increase sales and market share and improve their image and reputation in the eyes of consumers.