Economy
Amazon, Whole Foods Deal Could Mark Retail Sector Turning Point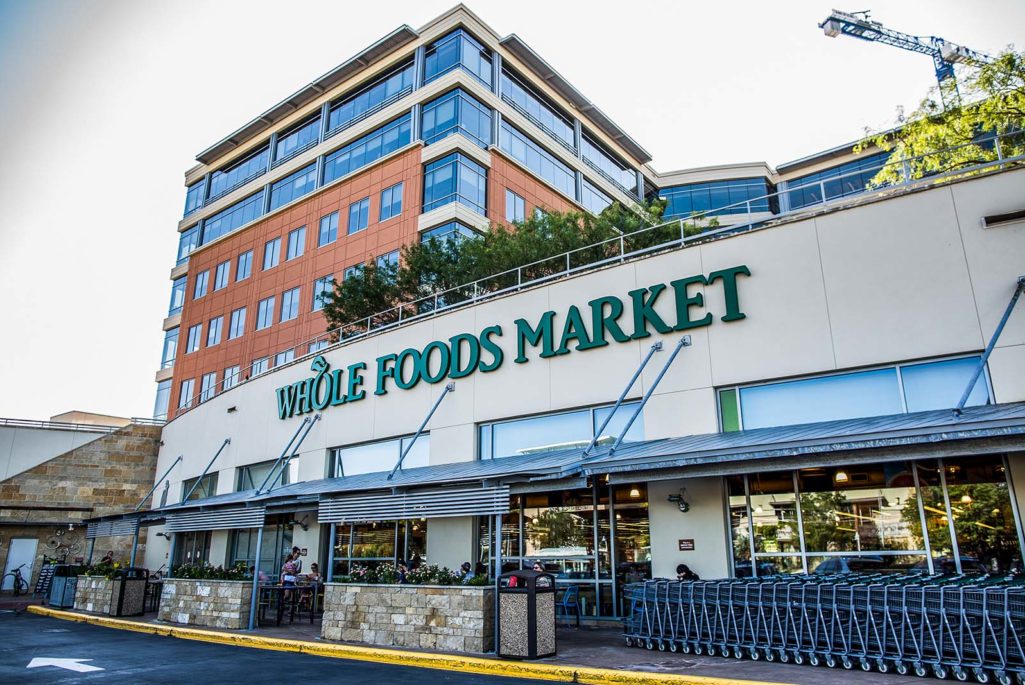 It would be fair to say that Amazon's potential acquisition of Whole Foods is likely to mark a major turning point for the retail sector. While initially shocking news, in hindsight it isn't tremendously surprising given Amazon's tentative steps into both the brick and mortar and fresh food arenas. It is going to be fascinating to see how this story evolves and how traditional retailers, wholesalers, and consumer goods companies react over the next year or two. However, there are some things that seem like clear conclusions, even at this early stage.
This is not just a real estate play to acquire hundreds of sites in high demographic areas. Amazon is interested in the Whole Foods business on its own merits. At a stroke, Amazon has acquired a nationwide cold chain, deep fresh-sourcing expertise, a global sourcing network, and complete credibility in private label food. AmazonFresh is no longer something to keep an eye on. It is probably any traditional grocer's biggest strategic threat.
You should expect Whole Foods' retail proposition to improve in its own right. While Whole Foods has worked hard on its value perception and price competitiveness over recent years, it still retains some of the "whole paycheck" legacy. But this is a strategic move for Amazon, not an equity investment looking for a return on a standalone basis.
Amazon's interests will be served best by expanding the appeal of the Whole Foods stores to more customer segments, which will require eliminating price as the biggest barrier to achieving that goal. Amazon has shown time and time again that it is willing to invest heavily in dominating the categories that it decides to compete in, and there is little doubt that it has the financial capacity to do so. Grocers should be starting to look hard at their pricing strategies yet again, and at the funding sources that can be used to create a war chest. They have about six months.
Much attention has already been given to the technology that Amazon will be able to bring to Whole Foods. But Whole Foods also brings valuable capabilities to Amazon.
Whole Foods has always been a highly decentralized, local organization. Its connection to the markets it serves is amongst the best in the industry. If Amazon can pair its highly efficient, centralized, technology-driven approach to retail (something most retailers haven't learned enough from) with that local insight in an effective, complementary way, it will be a tremendously powerful combination that can be leveraged both across the categories that Whole Foods currently competes in as well as many others that Amazon covers.
AmazonFresh isn't just something to keep an eye on. It's probably any traditional grocer's biggest strategic threat.
Nor is this good news for consumer packaged goods companies. If the emerging winning retail model is built up on top of the foundations of a retailer that has established a strong proposition without being heavily reliant on brands, it is fair to assume that the overall private label share across the market as a whole is likely to grow.
As ever, the brand leaders in many categories are likely to continue to thrive, but the B and C brands are likely to see more pressure. Some will be squeezed out or forced into more and more extreme promotional strategies to retain the attention of consumers. At the same time, for the brand leaders, this offers an interesting option for the Amazon Dash program to ship to store which will improve the poor home delivery economics of bulky, low-value items, create the opportunity to drive in-store halo effects and turn Whole Foods from a specialist into a full-service, multi-category retailer that will compete much better with traditional grocers.
Capital is going to become harder to access and more expensive. The attractiveness of investing in the brick and mortar business is going to look worse than it already was. Some companies that are on the ropes are going to find it very tough to pull through.
Most retailers are already in a position where it is hard to justify reinvesting in stores to keep them fresh and modern. That's not going to get any better now. Ultimately square footage will need to shrink, but that is never an even process. The best-run retailers end up bearing less of the pain as the weakest go to the wall. As with any new competitive threat in retail, you don't have to outrun the bear, you need to outrun your friend.