Economy
Global Trade Leadership Shifting East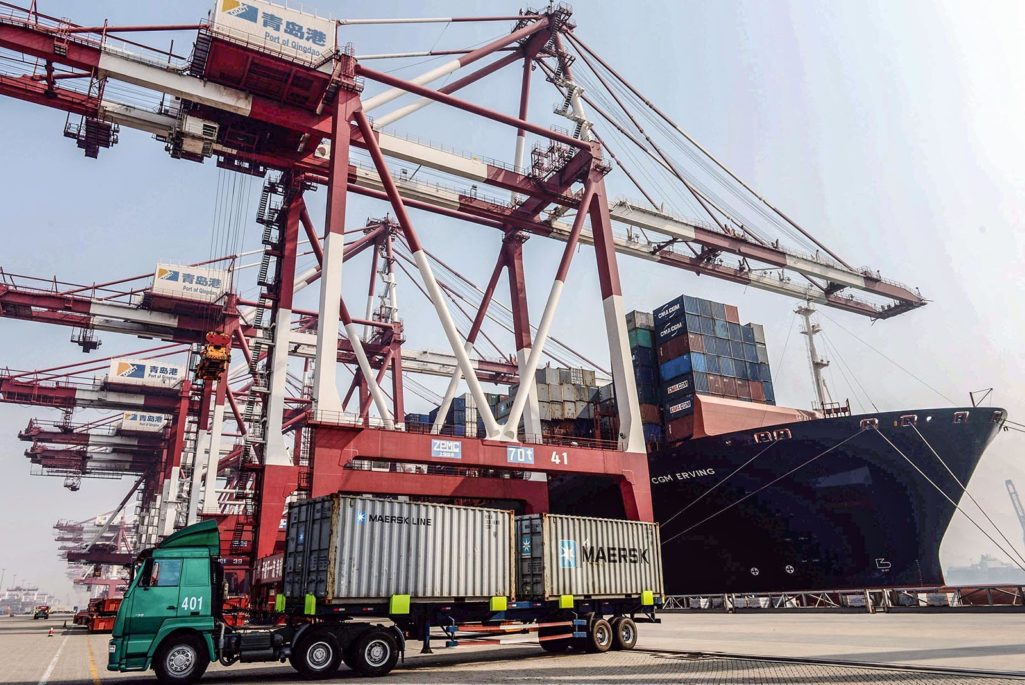 The greatest progress in facilitating global trade over the past two years has been made by economies in the Asia-Pacific region, according to a recent report from the World Economic Forum. The Global Enabling Trade Report 2016 looks at the extent to which economies have policies, institutions and infrastructure in place that facilitate trade.
Between 2014 and 2016, Asian economies as a whole have made the greatest progress across the seven pillars of the Enabling Trade Index (ETI) used in the report. They comprise domestic market access; foreign market access; efficiency and transparency of border administration; availability and quality of border administration; availability and quality of transport infrastructure; availability and quality of transport services; availability and use of information and communication technologies; and operating environment.
The improvement made by the Asia-Pacific region can be primarily attributed to progress made in the ASEAN region and in East Asia. The ASEAN subregion has made the greatest progress in terms of domestic market access for foreign players owing to the ongoing integration efforts in the subregion.
According to the report, Singapore continued to be the number one player globally in terms of enabling trade, ranking in the top three across five categories. Its border clearing processes were rated as the best in the world and it was second in terms of the availability of transport services, likewise for its operating environment.
Hong Kong made an improvement in the rankings and stood at number 3, moving up from number 7 two years ago. The city-state leads the global rankings in terms of its overall operating climate, attributed mainly to its position as a financial services center, its openness to foreign investment and workers, and its position as the most open goods market in the world. It also ranks number one in the infrastructure category, with the best overall score for its transport infrastructure.
Most other key Asian economies also improved their position on the rankings table between 2014 and 2016, with Japan moving from 21 to 16, Australia from 28 to 26, South Korea from 34 to 27, China from 63 to 61, Indonesia from 74 to 70, Vietnam from 87 to 73 and India from 106 to 102.
The one metric that saw improvement across every subregion globally was the use of information technology. In Asia, the greatest improvements in this area were made in China.
Spotlight on India and China
While China ranks 61st globally overall, it does particularly well in terms of air and port connectivity and is ranked 12th globally in this aspect. However, according to the report, China also remains among the most closed markets in the world, with average tariffs of 11.1 percent; its exports also face high tariffs of about 4.5 percent. According to business leaders, while China fares well in terms of trade facilitation, the overall cost of compliance with trade procedures in the country remains high at about $950 per container.
India's performance—despite marginally improving its global ranking—is disappointing, particularly in terms of domestic market access, where it ranks second-to-last globally, with just 13 percent of its imported goods free of tariffs. In fact, the average tariff applied by India on imports increased to 13 percent. India is the second most closed country in the world after Iran in terms of overall market access. However, the country has made significant progress in improving its transport infrastructure and transport services.
The report cautions that, contrary to popular belief, a large chunk of the global population is still unable to participate in international trade or global value chains, particularly in larger emerging markets such as India, Brazil, Indonesia, Russia, Pakistan, Bangladesh and Nigeria.