Economy
Going Global for Singapore Firms Presents Human Resource Challenges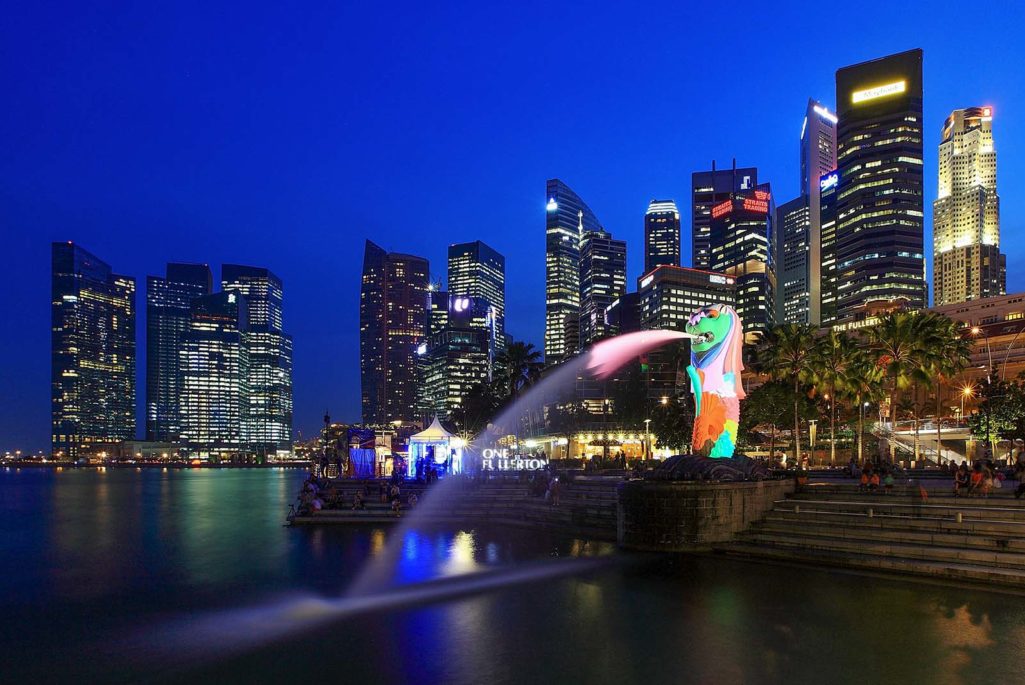 Singapore is often used as an example of how a small country can achieve world-class status, thanks to its strong leadership, governance and determination to succeed. Sustaining this competitive advantage going forward will become increasingly challenging.
In February 2017, the Committee on the Future Economy (CFE) published a report outlining the vision and recommended strategies for the future growth of Singapore. The report points to the need to strengthen cooperation with overseas partners, seek opportunities in new markets, develop international skills in leaders and students and support high-growth enterprises to scale up and internationalize.
While many small and medium enterprises (SMEs) have already embarked on the journey to internationalization, the achievement of CFE's vision rests on the ability of Singapore's business and human resource (HR) leaders to execute these strategies. Ultimately, in order to expand its international footprint, an organization needs operations overseas, and success depends on having the right people in the right place who are doing the right thing. A weak or ineffective HR function would slow down or inhibit the execution of the business strategy.
Therefore, it is imperative for Singapore's businesses to ensure that their HR teams have the required skills and are given the necessary training and external resources to support the business needs. Recently, the government announced the launch of the IHRP Certification, a national HR certification framework that recognizes the importance of equipping HR with the requisite knowledge, skills and attributes to deliver positive business impact. A review of the preliminary information currently available on this framework points to some foreseeable gaps in areas related to the internationalization of the business.
HR Risks for the Internationalization of Singaporean SMEs
In Singapore's SME sector (as with SMEs elsewhere in Asia) there are three broad risk areas related to the HR function's ability to support international expansion:
The HR function typically focuses on tactical, transactional and administrative issues. However, in order to scale up and internationalize the business quickly and in line with the business vision, HR needs to transform itself into a strong "strategic partner."
The focus of HR activities has typically been domestic. But as businesses expand their international footprint, deploy talent overseas and forge international partnerships, the HR function will be faced with many complex and unfamiliar challenges, opportunities and risks, which could potentially have a massive financial and operational impact on the organization. These companies will need to quickly learn how to hire, deploy, retain and manage talent across borders in the most cost-effective, compliant and pragmatic way. These complexities exist regardless of the proximity of the overseas market. In other words, geographic proximity does not necessarily mean less complexity, as adjacent countries could have radically different labor, economic and social environments.
The HR policies, processes, compensation and infrastructure required to support international expansion become more complex as the geographic footprint of the company grows over time. HR processes and compensation structures that work well initially may spiral out of control as the number of locations and employees grows over time. Making the right decisions with some degree of foresight right at the start requires experience that many HR professionals at local SMEs do not possess.
Typical evolution of global mobility practices
Adapting to the Challenges
In order to effectively manage these complexities and provide adequate support to their companies' overseas expansion plans, HR professionals in Singapore will need to develop new technical and nontechnical skills.
Nontechnical skills. HR will be expected to have answers and solutions to many complex and often unique situations that arise as a result of the company's request to accept an overseas assignment. International assignments can have a deep impact on the personal lives of the assignees and their respective families, which cannot be addressed with impersonal and prescriptive policies and processes. At the same time, making individual arrangements for each employee would be expensive, impractical and ineffective.
Technical skills. HR will need to balance the need to incentivize employees to move out of Singapore with the need to control costs. It will also need to understand multi-jurisdictional issues related to tax, social security, immigration and labor laws, as well as manage complex matters like currency fluctuations, cost-of-living differences and multi-currency payments, to mention a few. All these complexities involve risks and liabilities, which need to be clearly understood and assessed. As such, HR should be able to design policies, processes and systems to enforce and monitor full compliance in all these areas.
Key areas for HR development to support the internationalization of SMEs and large local companies
Building an Effective Model
It is impossible for any function or individual to have detailed knowledge of every market and jurisdiction, and judgment errors can become costly, especially since laws and regulations change continuously. Therefore, having a reliable network of external advisers becomes critical to augment HR's knowledge, subject-matter expertise, access to information and geographic reach.
The ideal model for Singapore's SMEs would be an HR function with solid "core" competencies, supplemented by an internal and external "ecosystem" to access the best expertise and support when required. Such a model would empower HR to support the business by providing a supply of talent with the required skills to help the company grow internationally, as well as the policies, processes, systems and vendors to deploy the right skills to the right place, at the right time, at the right cost.
Cost containment is a common concern for many SMEs, and the idea of leveraging external resources for advice and support is often not appealing to such organizations. The tendency is to opt for pragmatic and often tactical solutions using in-house resources. But as mentioned above, the area of cross-border HR is fraught with challenges and risks, some of which may remain unseen for a long time. For example, a poorly designed policy or compensation package could have a huge financial impact on the organization in the long run, compared to the cost of obtaining some basic external advice. At the very least, HR professionals should make an effort to participate in HR networks in order to benchmark practices and cross-pollinate ideas.
Singapore's SMEs are poised for expansion and have great potential to extend their collective footprint regionally and globally. The HR function has a critical role to play, but it needs to be enabled and empowered to do so by developing the required competencies and by being well integrated with any external resources that can provide support from time to time.
This piece first appeared on HQ Asia.