Society
Mercer Ranks the Quality of Living in Asia-Pacific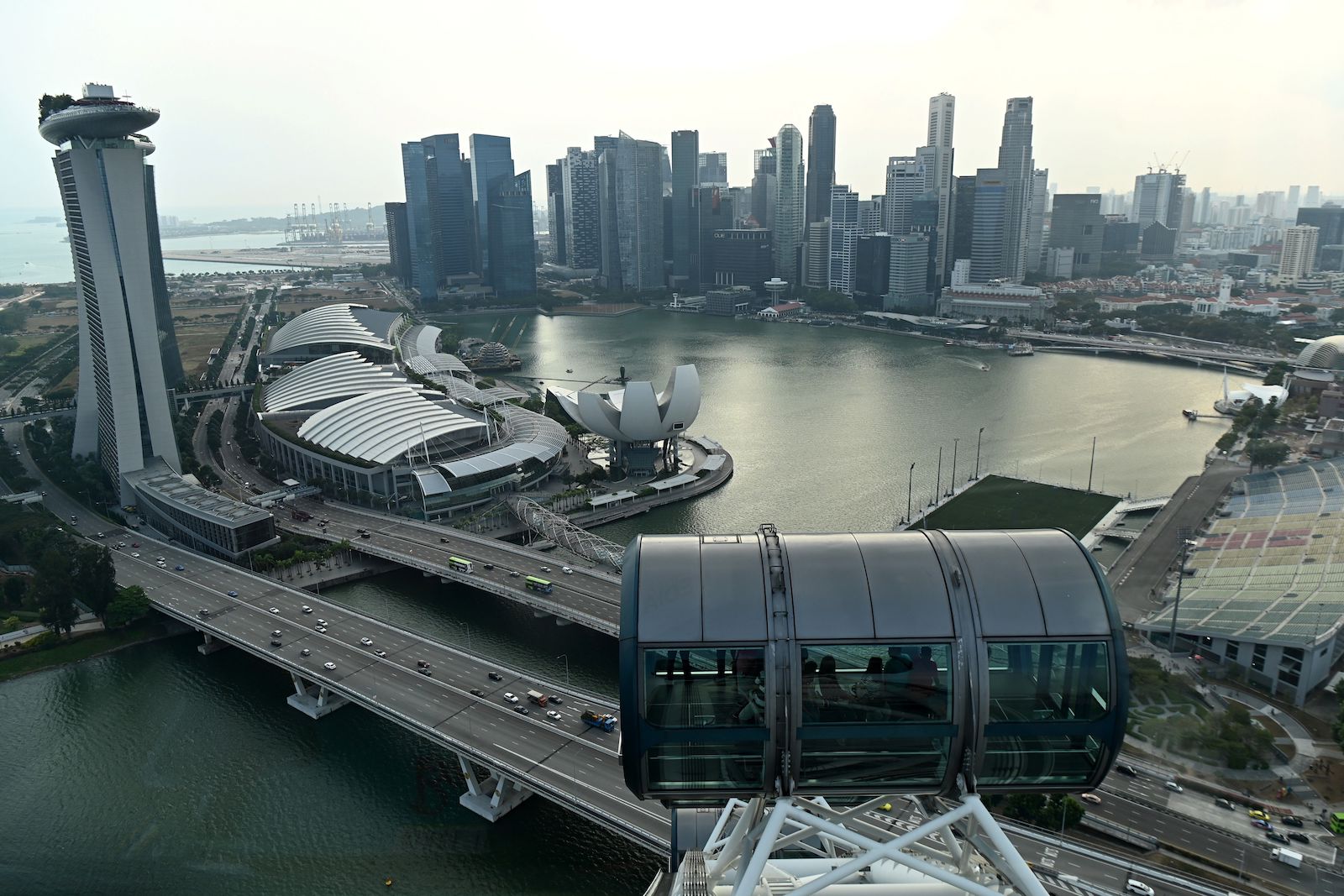 Trade tensions and populist undercurrents continue to dominate the global economic climate. Combined with the specter of monetary policy tightening and volatility looming over markets, international businesses are under more pressure than ever to get their overseas operations right. Mercer's 21st annual Quality of Living survey shows that the quality of living is an essential component of a city's attractiveness for businesses and mobile expatriate talent.
Global Quality of Living Overview
Globally, Vienna tops the ranking for the 10th year running, closely followed by Zurich (2). In joint third place are Auckland, Munich and Vancouver, the latter of which is the highest-ranking city in North America for the last 10 years. Singapore (25), Montevideo (78) and Port Louis (83) retain their status as the highest-ranking cities in Asia, South America and Africa, respectively.
"Strong, on-the-ground capabilities are integral to the global operations of most international businesses and are in large part driven by the personal and professional well-being of the individuals that companies place in those locations," said Ilya Bonic, senior partner and president of Mercer's Career business. "Companies looking to expand overseas have a host of considerations when identifying where best to locate staff and new offices. The key is relevant, reliable data and standardized measurement, which are essential for employers to make critical decisions, from deciding where to establish offices to determining how to distribute, house and remunerate their global workforces."
The data and insights available through the Quality of Living survey offer opportunities to both employers and government organizations. Employers can do a better job preparing and supporting their employees going to hardship locations by anticipating some of the biggest quality of living "gaps." The information also helps employers decide how to incentivize and compensate employees who are deployed to difficult locations. For governments and local authorities, this information can form the basis of a strategic roadmap to enhance specific aspects of the overall quality of living, thereby making the city a more attractive location for businesses.
Exhibit 1: Trends in Global Quality of Living: Top 5 by Region
How Does Asia-Pacific Fare and Compare?
In Asia, Singapore (25) has the highest quality of living, followed by the five Japanese cities of Tokyo (49), Kobe (49), Yokohama (55), Osaka (58) and Nagoya (62), and then Hong Kong (71) and Seoul (77), which rose two places this year as political stability returned. In Southeast Asia, other notable cities include Kuala Lumpur (85), Bangkok (133), Manila (137), and Jakarta (142); and in mainland China, Shanghai (103), Beijing (120), Guangzhou (122) and Shenzhen (132).
In Southern Asia, the Indian cities of New Delhi (162), Mumbai (154) and Bengaluru (149) remained unchanged from last year's ranking for overall quality of living, with Colombo (138) topping the ranking. New Zealand and Australia continue to rank highly in quality of living, with Auckland (3), Sydney (11), Wellington (15), and Melbourne (17) all remaining in the top 20.
There are some interesting similarities between the high-ranking cities from Japan and Europe. They are mature cities that have had the time to evolve and improve over many years. These cities continue to adapt to the changing needs to stay ahead but they are not pursuing radical transformations. On the other hand, cities in China, India, Vietnam, Malaysia or Indonesia are changing at a much faster pace creating a stronger and stable base in terms of infrastructure, transportation, culture and art, international schools, safety standards and other quality of living factors. In the long run, some of these locations will move up the ranks. Interestingly, there is also a hierarchy of needs in terms of quality of living criteria, with art and culture usually being addressed after the more important political and social environment, health care, transport and infrastructural aspects. Expatriates often appreciate the big efforts made by cities in emerging markets to improve their quality of living, but miss the cultural and art scene that is so commonly and easily available in the West.
Natural Catastrophes and Pollution Wreak Havoc in Asia: Japan Hit Repeatedly
In June 2018, Japan was struck by a 6.1-magnitude earthquake in the northern region of the Osaka prefecture, and Osaka itself was among the affected cities. The earthquake resulted in the deaths of four people as well as injuries to more than 400 others. More than 300 buildings across four prefectures in western Japan were damaged in the quake. No tsunami warning was issued; however, officials warned residents of potential aftershocks.
As a record-setting heat wave swept over Japan in July, Tokyo recorded nearly 100 heat-related deaths in a single month. The capital saw temperatures exceeding 40 degrees Celsius (104 degrees Fahrenheit) for the first time. Thousands were hospitalized with heatstroke symptoms, the majority being elderly residents without home air conditioning. Workers in outdoor environments and students were also at risk. The government declared the heat wave a national disaster and is considering preventative measures to avoid future heat crises.
Typhoon Jebi swept through Japan in early September, causing widespread damage. Kobe and Osaka were among the most affected cities. According to Japanese authorities, the typhoon caused at least 11 fatalities and injured around 600 people nationwide. The storm resulted in structural damage, power outages and closures of some businesses. Flight and train services were also canceled.
In January, several cities in Asia, including Hanoi, Ho Chi Minh City and Seoul, faced increasing seasonal air pollution. In Vietnam's largest cities, traffic, construction and industrial activities caused excessive levels of air pollution. Due to the presence of toxic dust, the authorities in Seoul introduced emergency measures, including free public transportation and limits on construction work.
Similarly, India's capital New Delhi experienced extremely high levels of air pollution during the past year. The city was blanketed by thick smog for most of winter, as air pollution reached critical levels due to burning and emissions from vehicles. Although pollution in the city tends to peak during cool weather, dust storms in June also caused air quality to deteriorate to extremely hazardous levels. The Indian government has introduced an air pollution prevention program, including traffic restrictions and the shutdown of a large power plant.
What Makes the Best City?
Quality of living is essentially the degree of well-being experienced by an individual, and it is a widely accepted fact that there are differences in the quality of living in cities worldwide.
Vienna, the cultural, political and economic center of Austria, scores highly in a number of categories in Mercer's assessment of quality of living. Among others, the city provides a safe and stable environment for expatriates to live in; it has an extensive offering of international consumer goods, a high level of public utilities and transportation facilities, and good recreational facilities.
On the personal safety front, Luxembourg stands out, as it has cordial relationships with most other nations. The country is a constitutional monarchy. The political system is highly stable. Laws are enforced and respected and public violence is not a problem.
In a global environment, employers have many choices about where to deploy their mobile employees and set up new business. A city's quality of living can be an important variable for employers to consider. Leaders in many cities should understand the specific factors that affect their residents' quality of living and address them appropriately.